A.J. Castellitto
(C)ontrol (I)nfiltrate (A)ssassinate

By
A.J. Castellitto
December 18, 2016

Above the law and under the radar, the CIA has been wreaking havoc for more than a half century now. As the strongest arm of the NWO silent ruling authority, the CIA repeatedly finds itself caught in the cross hairs of its own lies and deceptions, yet their hands are bloodier than ever.
https://interc.pt/2hpqxYM
Email hacking, Russia, Trump, undisclosed and conveniently timed intelligence ... we're not buying it... and neither is the FBI apparently.
http://www.zerohedge.com/news/2016-12-12/fbi-disputes-cias-fuzzy-and-ambiguous-claims-russia-sought-influence-presidential-el
George Soros, in particular, holds a great deal of disdain for Russia and he's certainly no fan of Donald Trump.
http://www.zerohedge.com/news/2016-12-15/propornot-all-star-organizers-koch-soros-cia-mi6-ukraine-all-together-now
Hardened narcissists like Soros, and CIA head John Brennan, do not like to be messed with and don't want their agendas to be thwarted in the slightest. We shouldn't be surprised that they would lie and mislead to maintain their advantage. It's what they do. They despise nationalism and strong leaders who will defend their country against foreign and domestic instigators and agitators. They want globalism and tyranny; but mostly they want the word of God to become extinct.
I mean, does anyone truly trust John Brennan?
http://ijr.com/opinion/2016/12/262666-cia-director-john-brennan-politicized-intelligence-undermine-president-elect-trump/
https://www.washingtonpost.com/blogs/post-partisan/wp/2014/07/31/obama-should-fire-john-brennan/?utm_term=.fccfd02b99e5
The dark side of secrecy and deception is that it eventually turns on you, and may even target you. There's a culture of playing god and there are no boundaries. Some political entities are bordering on satanic in their mindset and their mission. To act with impunity and immunity without regard for what's ultimately righteous and pure is not worth the cost...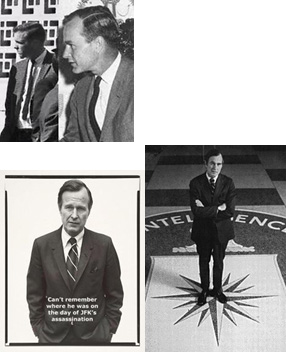 © A.J. Castellitto
---
The views expressed by RenewAmerica columnists are their own and do not necessarily reflect the position of RenewAmerica or its affiliates.
---