A.J. Castellitto
Reformed Theology 101

By
A.J. Castellitto
June 20, 2017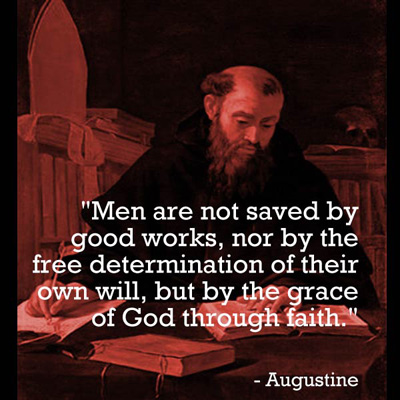 "For by grace are ye saved through faith; and that not of yourselves: it is the gift of God: Not of works, lest any man should boast." – Ephesians 2:8-9
I am of the Christian Reformed faith. I have a high view of the Bible, God's Mercy and Sovereignty, Man's Depravity and Accountability, and Systematic Theology that harmonizes the whole truth of scriptures and God's revealed attributes.
All of history's great Christian thinkers and theologians throughout the ages espoused the doctrines of grace. The best of them did so in a personally applied manner giving all honor, glory and praise to the wonder, majesty and perfection of God, the Creator of the universe and all that lies therein, contrasted against the sinfulness of fallen man (The Confessions of Saint Augustine comes to mind). Most notably God has made all mankind in His own image and did so of His own good pleasure. We are restless in our falling away from God and are called to return unto Him. We either repent of our sins and submit to His authority or be as those who choose to remain estranged.
https://www.the-highway.com/gospel_Pilgrim.html
I know I'm undeserving of even the slightest portion of grace and mercy. God is longsuffering and willing to forgive our many transgressions and depravities for Jesus' sake alone.
In the day of evil I will cling to the Lord Jesus Christ who is willing and mighty to save even the greatest of sinners.
"God commendeth his love toward us, in that, while we were yet sinners, Christ died for us." – Romans 5:8
© A.J. Castellitto
---
The views expressed by RenewAmerica columnists are their own and do not necessarily reflect the position of RenewAmerica or its affiliates.
---