A.J. Castellitto
The original #metoo* of the political realm - a look back at the Franklin child abuse scandal

By
A.J. Castellitto
January 8, 2018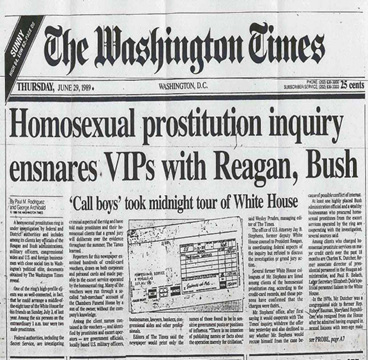 https://topdocumentaryfilms.com/the-franklin-cover-up/
Former Republican State Senator John DeCamp recently passed away in July of last year at the age of 76. A Vietnam Vet, DeCamp initiated Operation Baby Lift, which evacuated more than 2,800 orphaned Vietnamese children to safety back in 1975.
DeCamp was one of the truly good guys, a moral crusader who worked tirelessly in an attempt to expose the pedophile rings that run rampant in high places.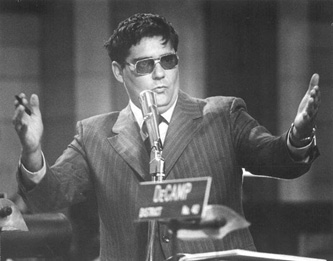 He was the key and heroic figure in the middle of the little known scandal based in Omaha, Nebraska with ties possibly as far reaching as Jerry Sandusky and Penn State.
Many of our political and religious institutions are obviously compromised and have been for quite some time. Seemingly, God's light has been removed and the powers-that-be are too evil to fail, at least in the secular realm/earthly domain.
We must understand that when we remove God's governing authority and man's moral accountability from civil society that such abuses will only become increasingly normalized. Regardless, God's rule remains supreme, despite our rebellion.
We are more than our sinful desires and the battle against sin is worth it. In the economy of grace, nobody is disposable. All lives and souls are precious and our Savior awaits.
"And God shall wipe away all tears from their eyes; and there shall be no more death, neither sorrow, nor crying, neither shall there be any more pain: for the former things are passed away" – Revelation 21:4
Defy the Luciferian State, Watch, and Be Sober...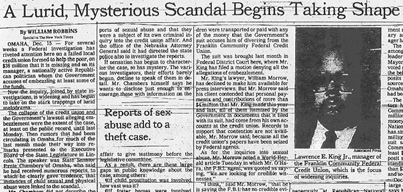 *
http://thehill.com/homenews/house/360489-lawmakers-unveil-me-too-congress-bill-to-overhaul-sexual-harassment-policies
© A.J. Castellitto
---
The views expressed by RenewAmerica columnists are their own and do not necessarily reflect the position of RenewAmerica or its affiliates.
---