A.J. Castellitto
The rise of Rachael DenHollander

By
A.J. Castellitto
February 16, 2018
Rachael DenHollander is a tireless advocate for the vulnerable and wounded among us who have no voice. A sexual abuse survivor herself, she has recently come out in defense of those who have their own story to tell.
Tragically, even the church, which is supposed to be a place of healing, is not free from scrutiny in these areas. More than a few disturbing accounts has recently compelled Ms. DenHollander to push back against men in high leadership positions. Those in authority have been put on notice...
"...These victims ought to have others willing to ask the hard questions...."
– DenHollander in a message to Phil Johnson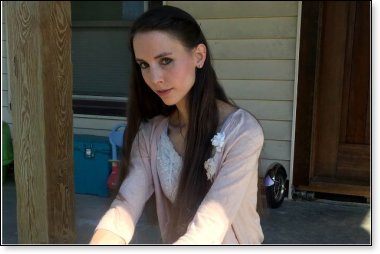 DenHollander is shedding a bright light on the fact that some churches do not handle abuse cases properly as she finds herself in a divine position to call out one of her own.
"The reason I lost my church was not specifically because I spoke up. It was because we were advocating for other victims of sexual assault within the evangelical community, crimes which had been perpetrated by people in the church and whose abuse had been enabled, very clearly, by prominent leaders in the evangelical community. That is not a message that evangelical leaders want to hear, because it would cost to speak out about the community.... Because I had taken that position, and because we were not in agreement with our church's support of this organization and these leaders, it cost us dearly.

"When I did come forward as an abuse victim, this part of my past was wielded like a weapon by some of the elders to further discredit my concern, essentially saying that I was imposing my own perspective or that my judgment was too clouded. One of them accused me of sitting around reading angry blog posts all day, which is not the way I do research. That's never been the way I do research. But my status as a victim was used against my advocacy." – RDH
Rachael's story is a sobering one.
The church needs to truly have her house in order if its proper mission is ever to be fulfilled. We should be a sanctuary to the meek and afflicted, not casting them out. How shall the broken ever be restored?
Spiritual and emotional abuse within the confines of the church cannot be tolerated...
The wolves, like the wretched Driscoll, will reveal themselves, but who will be courageous enough to call them out? Ms. DenHollander is one of those courageous voices in the wilderness.
Men may stumble and fall but Jesus will never abandon or forsake us.
© A.J. Castellitto
---
The views expressed by RenewAmerica columnists are their own and do not necessarily reflect the position of RenewAmerica or its affiliates.
---