A.J. Castellitto
Potus 44

By
A.J. Castellitto
December 24, 2018
I wrote this poem a while back. It serves as a little reminder of our former commander-in-chief's NWO-style legacy.
The Story Ends
Jesus looks down upon you
With fire in His eyes
The blood of the sacrificed
Are on your hands
Security breached
Navy Seals die
The Future is sold
Your vision is bold
So the People are told
Courts and Congress stand idly by
Those who tell truth
Have nothing to hide
Fundamental transformation
Almost complete
You plot, you position, you sow, you reap
Children and wife are by your side?
But will you sleep tonight
A change of course
A guilty plea
It's not too late to make amends
Cause We the People
Already know
You've sealed your fate
The story ends...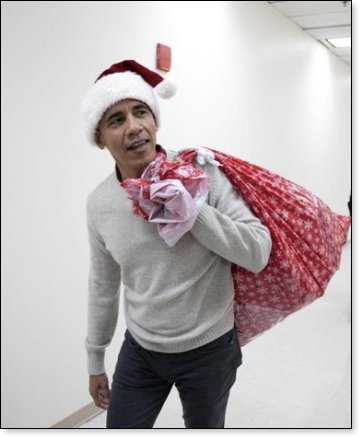 Obama Admin's Top 10 Scandal List
:
1. Obama's Iran nuke deal
2. Obama knew about Hillary's private server
3. Obama IRS targets conservatives
4. Obama's DOJ spies on AP reporters
5. Obamacare & Obama's false promises
6. Illegal-alien amnesty by executive order
7. Benghazi-gate stand down
8. Operation Fast & Furious
9. 5 Taliban leader exchange for Bergdahl
10. Extortion 17 – SEAL Team 6 suicide mission
https://www.wnd.com/2017/01/what-me-scandals/
I was an early supporter of Dr. Ben Carson, who could have been America's first, one hundred percent black president, but it was not meant to be. Regardless, a man's character is defined by what he does, and does not do, and most importantly, who he serves. Without God's mercy and protection, the extent of mankind's depravity has no bounds. Thankfully, for the elects' sake, the day of evil will be shortened.
© A.J. Castellitto
---
The views expressed by RenewAmerica columnists are their own and do not necessarily reflect the position of RenewAmerica or its affiliates.
---