A.J. Castellitto
James White, Al Mohler, and Jim Wallis – ShepCon 2019 Q&A Review, Part 2

By
A.J. Castellitto
March 15, 2019
I implore all readers and interested parties to watch the last 16 minutes of Christian apologist James White's video commentary where he really gets to the crux of the matter regarding conservative evangelicals' recent flirtation with social justice. White notes how during the recent Shepherd's Conference, Phil Johnson directly confronts the "elephant in the room" during the final moments of the Q&A session when things get real awkward, especially as far as Mohler is concerned...
Mohler needs to continue to be transparent about the open challenges to sound biblical doctrine in our midst so we can combat aspects of these ideologies that are unbiblical and have no place in seminary.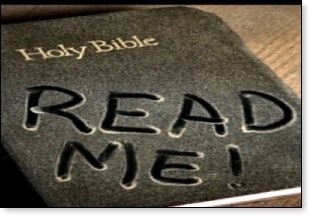 White notes that Mohler appears as if he has to tread very carefully in these waters. Is his witness ultimately compromised by political powers and professional relationships?
Mohler has been placed in a perfect position to call out these divisive distractions, and if he fails to do so, those on the right side of biblical orthodoxy will be under the impression that Mohler has abandoned sound doctrine as the tares continue to grow right under his feet. These aren't secondary issues, but rather, the very Truth of the Gospel is at stake.
White astutely notes how Southern Baptist Theological Seminary is now teaching the things that Jim Wallis and Sojourners taught almost two decades prior.
The true issue that lies before the conservative, biblical evangelical church is not just the Dallas Statement on Social Justice, which is the tip of the iceberg, but rather how biblical orthodoxy is being derailed by cultural Marxism, critical race theory, and liberation theology.
Jim Wallis doesn't seek unity or charity, he wants to set the agenda. He wants to get the church off their primary mission by sowing division. Wallis is funded by pagans who seek to enslave the populous. Keep this in mind as you read his words...
"In our homes and in our churches, we must answer the question: 'What should white Christians and white churches do in the Trump era?' Repent of the sin of racism. ..our practices and policies of racism. The only answer to the racial divide among Christians – evangelicals in particular – is to go much deeper into what racial equity and healing will require. ...studying racism in congregation after congregation, and especially between congregations across racial lines, could be a fundamental building block for genuine racial reconciliation in America."
In their promotion of Jemar Tisby and his 'woke' theology, we have the once orthodox TGC forwarding the same political and cultural agenda as Jim Wallis. They who espouse 'social justice' on behalf of the church are not seeking racial sensitivity, they want to annihilate gospel truth.
How can the body of Christ be one if we are primarily indebted to others above and beyond our Lord and Savior? Jesus is what unites us. In fellowship we are to praise and worship Him, and Him alone.
A great spiritual war is upon every church and denomination. The danger of embracing these manufactured societal trends is obvious to those who are willing to see...
© A.J. Castellitto
---
The views expressed by RenewAmerica columnists are their own and do not necessarily reflect the position of RenewAmerica or its affiliates.
---