Bonnie Chernin
Judaism is pro-life and all Jews should be pro-life

By
Bonnie Chernin
August 5, 2019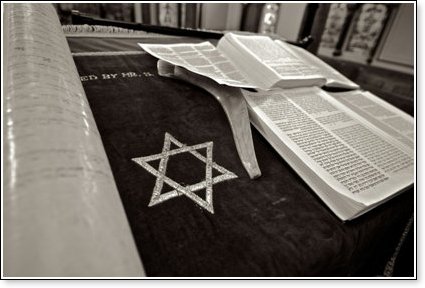 Over the past year, pro-life gains that protect unborn children have been nothing short of momentous. Lawmakers have introduced and enacted legislation that bans abortion when a heartbeat can be detected, which in an unborn child is at about six weeks development.
These gains have not gone undetected in the Jewish community. A number of Jewish organizations, politicians and rabbis have come forward to express their anger about laws passed to protect the unborn. Their comments can be read in a recent
USA Today article
by Lindsay Schnell:
"Jews, outraged by restrictive abortion laws, are invoking the Hebrew Bible in the debate."
There is nothing in the Torah or any Jewish sacred texts that permits or condones abortion-on-demand. There is only one exception where abortion is allowed: If the mother's physical life is in danger. Barring that, abortion is prohibited.
The Jewish leaders quoted in this article distort our laws to promote Judaism as a "pro-choice" religion. What they are really advocating is a secular ideology that is antithetical to the Jewish faith and not substantiated by Torah teachings.
One of the rabbis interviewed is Rabbi Danya Ruttenberg, who says she is "apoplectic" and feels insulted about the use of Psalm 139 as a basis for prohibiting abortion. She states:
"Most of the proof texts that they're bringing in for this are ridiculous. They're using my sacred text to justify taking away my rights in a way that is just so calculated and craven."
Seventy-three of the 150 Psalms are attributed to King David, and the Psalms make up an important part of the
Jewish liturgy
, recited by Jews in times when solace and healing are needed. There are
24 Books in the Hebrew Bible
, and the Psalms are the first book of Writings. Psalm 139 clearly describes G-d's creation of a human life. This validates the Jewish pro-life viewpoint. If feminist rabbis are upset about that, so be it.
Rabbi Ruttenberg said that "Jews do not believe that fetuses have souls and, therefore, terminating a pregnancy is no crime."
That is not true. Rabbi J. David Bleich is a foremost authority in the field of bio-ethics, professor of Talmud at the Eichanan Theological Seminary and author of
Contemporary Halakhic Problems
in six volumes. Rabbi Bleich writes in Vol. 1 on page 326:
"Judaism regards all forms of human life as sacred, from the formation of germ plasm in the cell of the sperm until the decomposition of the body after death. While applicable halakhot vary in an appropriate manner from stage to stage along this continuum, fetal life is regarded as precious and may not be destroyed wantonly."
In his book,
"Judaism and Healing: Halakhic Perspectives"
Rabbi Bleich writes on page 97 that the
"fetus is not merely an appendage to the mother but a being in its own right. "The Gemara concludes that the embryo is endowed with a soul at the moment of conception."
(Rabbi Bleich's notes on the topic of the human soul refer to Sanhedrin 91b and Kiddushin 30b.)
Rabbi Dr Shimon Cowen is Director of the Institute for Judaism and Civilization in Melbourne, Australia and a renowned author and researcher into the Noahide Laws. In his article,
"A Populism of the Spirit,"
Rabbi Cowan writes:
"Abortion has become an anchor of the permissive society, in which sexuality is pursued without commitment or responsibility... The idea that one can do what one likes and the state will kill any children born from such activities underwrites a culture of indifference to life. Open-slather killing of babies up to birth is the mark of a society that has repressed its spirituality."
The USA Today article is notable for its omissions. For example, the article quotes U.S. Rep. Debbie Wasserman-Schultz (D-Fla) as a spokesperson for Jewish law. Meanwhile, they omit the
Lubavitcher Rebbe Menachem Schneerson
who is considered one of the
most influential Jewish leaders
of the 20th century. Advising an expectant mother, the Rebbe wrote:
"Should there be those who desire to persuade [you] that – G d forbid – you perform an abortion: Tell them that this constitutes deliberate murder of a creature who is as yet unable to protect himself from those who seek to murder him."
The article also left out the comments of the preeminent
Rav Moshe Feinstein,
a Haredi Orthodox rabbi and scholar considered to have been an authority on abortion in Jewish law. His remarks in the following excerpt are from
"Abortion in Israel,"
commentaries published in the May 1976 issue of
The Jewish Observer
. Rabbi Feinstein states:
"We must reinforce our sensitivity to the Divine definition of life by reviewing the halachos [Torah laws) that govern preservation of life and prohibit taking of lives. Specifically, as the Rambam declares; abortion is a type of murder and can never be permitted except when the fetus presents a danger to the mother's life. The proposed law in Israel is not only legalized bloodshed. More than that, it is also a terrible desecration of G-d's name."
For an extensive examination of Rabbi Moshe Feinstein's abortion views, I highly recommend reading Daniel Sayani's outstanding article,
"Abortion and the Igros Moshe"
in his blog at The Times of Israel.
Maimonides introduced the
rodef principle
to clarify the unborn child's status and make clear that it is only permissible to kill a fetus in self-defense. Rabbi J. David Bleich explains the principle in his book
Judaism and Healing
:
"Maimonides, in codifying this law (Hilkhot Rozeach 1:9) is not content to state simply that the life of the fetus is subordinate to that of the mother...Maimonides indicates that the life of the fetus is forfeit only because it is, in some sense, an aggressor. When the fetus is not the proximate cause of the threat to the mother this rationale does not apply. Maimonides' comment also serves to establish that feticide is a form of (non-capital) homicide."
The Jewish Life League provides
further explanations
of the rodef principle, abortion, Jewish texts and the Rabbinic commentaries. Myles Kantor's excellent article
"Their Blood Cries Out"
is an essential read.
Another source referenced in the USA Today piece is The National Council of Jewish Women (NCJW). Their members and affiliates are activists promoting a militant pro-abortion agenda. They oppose any reasonable abortion restrictions that most Americans support, such as parental consent, 24 hour waiting periods, and requirements that abortionists have hospital admitting privileges. The NCJW supports the
horrific late-term abortion law
signed by Gov. J. B. Pritzker (D-Illinois).
Moreover, in her article, Lindsay Schnell misrepresents the meaning of Exodus 21:22-23, calling it the "strongest argument" in the Hebrew Bible permitting abortions:
"In this passage, "gives birth prematurely" could mean the woman miscarries, and the fetus dies. Because there's no expectation that the person who caused the miscarriage is liable for murder, Jewish scholars argue this proves a fetus is not considered a separate person or soul."
The miscarriage is implied. A monetary fine is administered because this Exodus passage refers to an accident, not abortion-on-demand. There was no intention to kill the child. In the case of manslaughter, the death penalty cannot be applied when the victim was never born. Had there been no fight and the pregnant woman was not kicked or injured, the unborn child may have died from natural causes. A perpetrator cannot be charged for a capital crime when there is doubt as to guilt. The actions described in the Exodus verse are a civil offense and tort law applies.
What is tragic is that the radical abortion laws currently being passed in several states often
protect violent men
who attack pregnant women and murder their unborn children. This happened recently in my state of New York after Gov. Cuomo signed the RHA law and made abortion legal for all nine months of pregnancy. Because the unborn child is not considered a person, the man responsible for this wanted child's death is not being charged with murder.
Judaism believes that all human life is sacred and must be preserved and protected. That is why the Shabbat may be violated by a doctor to save the life of an unborn child. The Zohar, Shemot 3b indicates that there are three people who drive away G-d's presence in the world, and the third is anyone who causes the unborn child to be destroyed in the womb, for that person interferes with His workmanship.
In July of 1970, Rabbi Joseph Karasick and Rabbi Bernard L. Berzon issued a joint statement that was published in The
New York Times
. At this time abortion laws in New York had been liberalized and abortion was legal in the state for the first 24 weeks of pregnancy. Here is what the rabbis stated:
"In Judaism, the life of an unborn child is sacred and only when it is a threat to the mother can the moral issue of abortion be resolved. For each person to decide arbitrarily, on the basis of economics or convenience, whether a fetus is to survive is literally for man to play G-d and is religiously blasphemous and socially destructive."
In July of 1970, in an editorial
"The Abortion Law,"
The Jewish Observer took a second look at the new liberalized abortion law that had been passed on July 1st in New York State:
"It is a sign of our times, and of their effect upon us, that there has been no great wave of horror and revulsion sweeping over us all. Somehow we seem to have made our peace with a phenomenon that, we feel, has really no direct bearing upon us. Such a reaction is terribly wrong; it overlooks the manifold concrete ways in which this development is bound profoundly to affect us."
Those words turned out to be prophetic. At that time, 71% of American Jews were in favor of abortion, according to a New York Post Louis Harris poll. The editorial concludes:
"It is truly tragic that Jews should be the vanguard of the movement for the legalization of abortion. This is, of course, a measure of how far the bulk of American Jewry has drifted from Torah values and standard – and it underlines our responsibility to speak up."
Today, the situation remains tragic. A recent Pew Research poll shows that 83% of American Jews support abortion. That a majority of secular and unaffiliated Jews consider themselves "pro-choice" does not make them right. That's why pro-life Jews who are right will continue to speak up to stop the unbridled slaughter of the innocents.
© Bonnie Chernin
---
The views expressed by RenewAmerica columnists are their own and do not necessarily reflect the position of RenewAmerica or its affiliates.
---