Ken Connor
The emperor has no clothes

By
Ken Connor
October 29, 2013
"Obamacare isn't a political abstraction any longer. Its success doesn't depend on spin or solidarity. What matters for the law – and for the people who are depending on it – is how well it actually works. So far, it's not working well at all."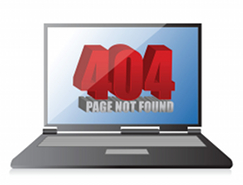 So concludes
Washington Post
columnist Ezra Klein (no Obama antagonist) in a
piece
outlining the substantive and broad-ranging problems with Obamacare – problems that extend beyond website "glitches." In four simple sentences, Klein strikes at the heart of the political fallacy encapsulated by the President's signature legislative achievement: When you allow ideology to drive the development of policy with no attention to reality or practicality, the results are catastrophic. For the President and his supporters, Obamacare was conceived not as a policy solution for America's growing healthcare challenges but as a symbol of the President's progressive worldview. If the pre-Obamacare health care system represented the disenfranchisement of the poor, sick, and elderly at the hands of unscrupulous insurance companies, miserly employers, and complicit physicians, then the post-Obamacare health care system would be one in which all of these inequities were eliminated. College graduates entering the workforce would no longer have to fret about whether or not their first job offered affordable and comprehensive coverage – they could simply stay on their parent's plan. Desperate families struggling to secure coverage despite preexisting medical conditions would now have equal access to quality coverage. The very poor would have expanded access to Medicaid. In every scenario and for every demographic (with the exception, of course, of those fortunate one-percenters), health insurance would be easier to get, more affordable, and more comprehensive.
Of course, the question of how exactly the federal government would accomplish the Herculean task of overhauling approximately 1/6 of the U.S. economy was never fully addressed in all the months of debate that led up to the controversial passage of the Affordable Care Act. Again and again, the legislation was defended and promoted not based on its merits as policy, but based purely on its value as a ideological symbol of Progressivism in action. In response to naysaying Republicans and their incessant focus on the constitutional implications of the law and the challenges of deciphering its labyrinthine volumes, Nancy Pelosi
replied
:
"You've heard about the controversies within the bill, the process about the bill, one or the other. But I don't know if you have heard that it is legislation for the future, not just about health care for America, but about a healthier America, where preventive care is not something that you have to pay a deductible for or out of pocket. Prevention, prevention, prevention – it's about diet, not diabetes. It's going to be very, very exciting. But we have to pass the bill so that you can find out what is in it, away from the fog of the controversy."
You see, for Ms. Pelosi and the President and other Obamacare apologists, critics of the health care law were missing the forest for the proverbial trees. The issue wasn't about whether the Affordable Care Act was sound policy capable of being executed well, it was about what the law
represented
as a vision of what health care in America
should
be.
This is what happens when you put 24-year-old congressional staffers and ideologically driven special interests in charge of drafting legislation. When you try to transmogrify the chill that ran up Chris Matthews' leg in 2008 into actual policy, you get an incoherent, inoperable morass of half-baked ideology masquerading as legitimate reform.
Ezra Klein knows it, and others in the President's cheering section are realizing it too: The problems with Obamacare are substantive and procedural. They are not limited to the roll out, which of course has been a spectacular failure. The patent absurdity of Nancy Pelosi's position is becoming increasingly obvious. Any lawyer worth their snuff will tell you not to sign on the dotted line until you have read the contract in full. The reason is because once you sign, like it or not you are bound. The President is attempting to mitigate the gross flaws in Obamacare through
unconstitutional
Executive edicts, but at this point he is only putting lipstick on a hopeless ugly pig. Every single legislator who failed to read the bill (most of them) and voted for it is guilty of legislative malpractice, and the American people are beginning to pay the price in huge numbers. Remember the President's
promise
that those of us that like our health care coverage could keep it, no problem? There is no other way to say it: THIS WAS A BOLD FACED LIE.
This whole debacle is positively Kafkaesque. It remains to be seen whether the voters will express their frustration at the polls and the pie-eyed "hope and changers" will be turned out on their ears. If not, if we allow the Harry Reid's and Nancy Pelosi's of Congress to convince us that it's the Tea Party's fault we're in such a mess, then the American people will have no one to blame but ourselves as we continue skipping along behind our Pied Piper President.
© Ken Connor
---
The views expressed by RenewAmerica columnists are their own and do not necessarily reflect the position of RenewAmerica or its affiliates.
---