Ken Connor
Alabama v. Auburn: a metaphor for life

By
Ken Connor
December 3, 2013
College football fans across the country are still buzzing over the shocking outcome of the Alabama-Auburn game. As a graduate of Florida State University, I couldn't be more proud of Auburn. What a game! War Eagle!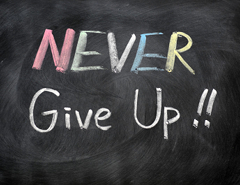 As expected, the odds makers picked Alabama to win. Who wouldn't? Alabama has been unstoppable all year, and this past weekend was expected to be no exception. Auburn might get an A for effort, bless their hearts, but those efforts would inevitably fall short. Thus, it came as no surprise when Alabama pulled ahead of Auburn 21-7. Everyone knew where this train was headed.
Even when Auburn tied the score at 21-21, there really wasn't any doubt about the end result. "Winners find a way" as they say, and Nick Saban and The Crimson Tide are nothing if not winners. So when the refs put one second back on the clock after what appeared to have been the last play of the game, everyone assumed that Alabama would win either in the last second on a field goal or in overtime.
An Alabama victory might have been a foregone conclusion to the oddsmakers, pundits, and even the fans, but it wasn't to Auburn. They were determined to write history for themselves, not have others write it for them. When Alabama's last-second field goal fell short and to the right, Chris Davis caught the ball and ran an astonishing 109 yards for the touchdown. Against all odds, Auburn had prevailed.
Pandemonium erupted in Birmingham. Alabama's hopes for a three-peat national championship were dashed, A.J. MacCarron's Heisman hopes were diminished, and the BCS standings were stood on their head. Auburn's victory will go down in history as one of the greatest upsets of all time.
My wife and I watched the game at the home of my in-laws, Marjorie and Ruskin Reddoch. Amy and I had traveled to Florida to celebrate Margie's 90th birthday. She and "Rusty" have been married for 68 years. They have 3 daughters, 7 grandchildren and 18 great grandchildren. Ruskin will turn 95 later this month. How delightful that in the midst of so many other momentous family milestones, we got share in Auburn's triumph together. As I sat there in the den in the aftermath of Auburn's win, I found myself comparing their unlikely victory and their indefatigable spirit with that of my wife's parents.
Rusty spent 22 months fighting as a Marine in the South Pacific in World War II. The odds of his returning from the Pacific theater were slim to none. Many of his battle buddies did not return. Pinned down by a Japanese machine gun on Guam and watching his fellow marines get cut down like newly mown hay, Rusty decided to take matters into his own hands. Against the odds, he charged the position and took out the machine gun. For his efforts, he was awarded The Silver Star. When the war was over he settled in Florida, where he spent 38 years coaching and teaching and raising three outstanding daughters. It was my good fortune to marry daughter number two.
Marge, an art teacher, has fought some battles of her own. First there was a bout with leukemia. The disease was advanced and the prognosis was grim, but she refused to succumb. Then there was the bout with ovarian cancer. Once again the prognosis was gloomy. The odds were not in her favor. Some may have given up in the face of such adversity. Cancer a second time? Why bother with treatment? Accept your fate.
Like Auburn, though, Marge refused to cowtow to "the odds." With both cancers, she took the toxic treatment, losing weight along with her hair, and told the oddsmakers to go pound sand. She wrote her own history instead of sitting passively by and having it dictated to her by others. As she said at the party – surrounded by friends and family – when confronted with adversity, "You just have to bone up." She and Rusty did just that, their whole lives. They refused to have their family's history written by "nattering nabobs of negativism" with a dim view of the future.
So hat's off to Auburn and Marge and Ruskin. Let their examples of perseverance be an example to us all. Don't accept your fate. Don't let it be determined by others. Write it for yourself. As my own coach used to say, "Can't never could." Or as our president has famously said, "Yes you can."
Indeed, you can. You hear that Noles?
© Ken Connor
---
The views expressed by RenewAmerica columnists are their own and do not necessarily reflect the position of RenewAmerica or its affiliates.
---