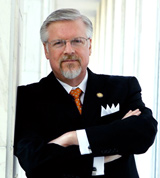 Rev. Mark H. Creech
A deficit in honesty equals a deficit in peace

By
Rev. Mark H. Creech
June 29, 2018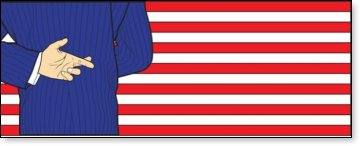 Proverbs 11:3 tells us how critical integrity is. It says, "The integrity of the upright shall guide them: but the perverseness of transgressors shall destroy them." Simply put, honesty develops and sustains life, but dishonesty tears it down.
In December of 1994 syndicated columnist Bob Greene told an inspiring story about a teen named Rob Mouw.
Rob played on the soccer team in his senior year at Wheaton Christian High School. In the final seconds of the big game against the favored team, Waubonsie Valley, with his team behind by only one goal, Rob was kicking the ball down the field, running at full speed toward the opposing team's goal. Just before he made his play for the goal, he caught sight of the scoreboard and saw the clock displayed zeros all the way across. But like any good athlete, Rob went for the goal anyway and made it. The referee signaled that the goal was good, and the game finished in a tie.
The Wheaton fans cheered exuberantly, while the Waubonsie Valley fans cried foul saying that the time had run out.
In that moment, Rob had a fateful choice to make. He could be silent and avoid a loss. After all, it was the referee's job to decide the calls. Or he could do what was right.
Rob then asked the referee whether the official time was kept on the scoreboard or the referee's stopwatch. The referee said the scoreboard time was official and then ran off the field. Rob went to his coaches and explained that just before his kick; he had seen zeros on the scoreboard clock. Since he hadn't heard a whistle, he kept playing. Still, his goal was late, and he didn't think it should count.
His coaches agreed, and so they went over to the opposing coaches, explained what happened, and conceded victory to Waubonsie Valley.
Bob Green ended his article with this quote from Rob Mouw:
"Every time in your life you have an opportunity to do right, you should be thankful. For a person to know what right is, and then not to do it – that would be a sin. To have won the game – I mean, really, who cares? Doing the right thing is more important. It lets you have peace."
I suggest that we have a tremendous deficit of peace today, largely in part, because we have a tremendous deficit in honesty. A deficit in honesty equals a deficit in peace.
Lying seems to be the modus operandi of our politics. Some would argue it's always been that way, but it seems worse than ever nowadays.
As a registered lobbyist for the Christian Action League of North Carolina, I was stung by a state lawmaker's lie this week. In fact, it may not have simply been one lawmaker's lie but a party of lies that snookered this preacher.
I'll leave off mentioning names and circumstances. It's enough to say that lying always conjures up a host of emotions from the deceived: anger, frustration, betrayal, just to mention a few, especially when you've been operating with others in good faith.
Several years ago Paul Burka wrote an article titled,
Honesty is the Best Politics
. He said:
"Lying is one of the two constant temptations of politics. (The other is money.) We even have a lexicon of political lying: spin, disinformation, misspeak. Politicians have an unwritten code that sanctions deceit under certain circumstances. If you are asked a potentially embarrassing question, for example, you don't have to tell everything you know. A few years back, a state legislator was asked by a reporter if he had received a gold watch as a gift. The answer was no. Later the reporter called back – what about a gold colored watch? "Yea," was the reply. "I got that one."
Burka says that politics is like a poker game "in which players agree that sending misleading signals is permitted." Burka adds, "Most politicians see their professions in this light. The best politicians know instinctively what the limits are, and the worst ones never learn."
Burka's assessment was spot-on.
Someone protests, "This is terrible! What can be done about it?" The cry of many is to "throw the bums out of office." But the problem is really more complicated than the politicians who lie; it's the culture of lying we have come to accept as normal. This culture of deceit is the enemy of our faith in each other, without which there can be no peace.
There's an old story about a little boy who was once asked by his mother to define a lie. He replied, "Mother, a lie is an abomination to the Lord, but a very present help in time of trouble." This is the problem with duplicity, double-dealing, trickery and guile. It seemingly produces a blessing for the moment, but its one that ultimately morphs into a curse.
It's hard to believe that politics will ever be devoid of the pervasiveness of lying. Nevertheless, a few in the profession with the integrity and courage of a young Rob Mouw could significantly change everything.
It could happen. God can do it. Let's pray for it. Let's work for it. We should start to expect it. It's the way of peace.
© Rev. Mark H. Creech
---
The views expressed by RenewAmerica columnists are their own and do not necessarily reflect the position of RenewAmerica or its affiliates.
---