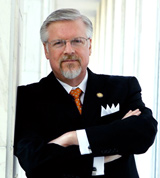 Rev. Mark H. Creech
President George H.W. Bush: Impressive achievements and character

By
Rev. Mark H. Creech
December 3, 2018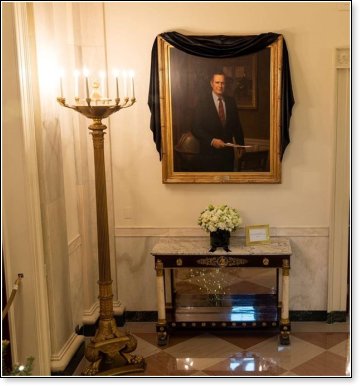 President George H.W. Bush led our country with some impressive achievements.
During his four years, Bush 41 offered Poland special assistance, which resulted in that country having free elections and ended single Party Communist rule there.
He strongly condemned the Tiananmen Square Massacre and suspended the sale of weapons to Communist China.
It was during his Presidency the Berlin Wall fell.
He signed a new anti-drug law that provided more than $3 billion for expanding anti-drug programs.
He directed our nation's Armed Forces to invade Panama and capture the treacherous Manuel Noriega.
He and Mikhail Gorbachev signed one of the broadest arms reduction agreements in history.
He signed the historic American's Disabilities Act, providing protection for 43 million disabled Americans.
He ordered U.S. troops to Kuwait to run out the despotic invader, Saddam Hussein, and was overwhelmingly victorious in the Persian Gulf War.
Conservative Supreme Court Justice, Clarence Thomas, was the elder Bush's nominee.
Russian President Yeltsin and Bush signed still yet another arms reduction agreement between the two superpowers.
These are just a few of the highlights of a remarkable Presidency – one that hardly received the credit it deserved – one that made our country safer and better.
But of all the things about the late President's life and tenure that impresses me the most was his faith. President George Hebert Walker Bush came to us from a long line of American Presidents who valued our great nation's religious heritage and encouraged it.
In 1990, he declared during the National Day of Prayer:
"The great faith that led our Nation's Founding Fathers to pursue this bold experience in self-government has sustained us in certain and perilous times; it has given us strength and inspiration to this very day.
"Like them, we do very well to recall our 'firm reliance on the protection of Divine Providence,' to give thanks for the freedom and prosperity this Nation enjoys, and to pray for continued help and guidance from our wise and loving Creator."
In 1992, during the National Day of Prayer, he said:
"Whatever our individual religious convictions may be, each of us is invited to join in this National Day of Prayer. Indeed, although we may find our own words to express it, each of us can echo this timeless prayer of Solomon, the ancient king who prayed for, and received, the gift of wisdom: 'The Lord our God be with us, as He was with our fathers; may He not leave us or forsake us; so that we may incline our hearts to Him, to walk in all His ways...that all the peoples of the earth may know that the Lord is God; there is no other."
Bush 41 was also abundantly clear about his reliance on God as President of the United States. Once he unapologetically declared:
"Lincoln said you cannot be President without spending some time on your knees. I have repeated that, and a bunch of Atheists got all over me. 'Wait a minute. Does that mean that you cannot be President if you are an Atheist?' I say, yea, that does mean that."
It was, however, a prayer that he wrote and included in his 1989 Inaugural address that seems to encapsulate the man. It was his first act as President to lead the nation himself in the following prayer:
"I ask you to bow your heads.
"Heavenly Father, we bow our heads and thank you for your love. Accept our thanks for the peace that yields this day and the shared faith that makes its continuance likely. Make us strong to do your work, willing to heed and hear your will, and write on our hearts these words: 'Use power to help people.' For we are given power not to advance our own purposes, nor to make a great show in the world, nor a name. There is but one just use of power, and it is to serve people. Help us to remember it, Lord."
Regardless of whether one always agreed with the former President, I think good Christian people ought to agree that President George H.W. Bush represented what was best about this country. His life was characterized by faith, humility, and sacrificial service to one's fellow man.
His passing reminds us of the qualities that make for a great President, more importantly, a great American. His death is a clarion call for all citizens of this country to commit to the same.
© Rev. Mark H. Creech
---
The views expressed by RenewAmerica columnists are their own and do not necessarily reflect the position of RenewAmerica or its affiliates.
---