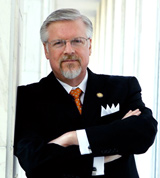 Rev. Mark H. Creech
Raising children: Our designs, God's designs, and what parents learn about themselves

By
Rev. Mark H. Creech
May 7, 2021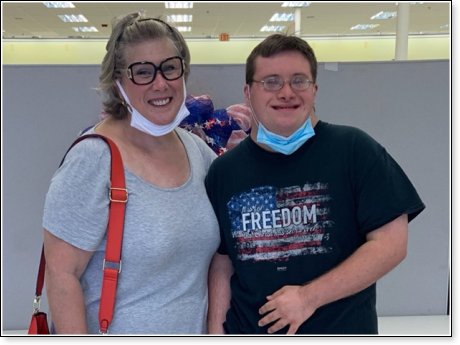 Most doting parents have grand ambitions for their children, like the mother who was asked about her two kids in elementary school and answered: "The doctor is in the third grade, and the lawyer is in the first!"
That's what came to my mind recently while listening to Paige Brydon at a press conference in Raleigh, North Carolina. Brydon spoke in favor of proposed legislation in the Tarheel state that would ban elective abortions based on sex, race, or the presumption an unborn child has Down Syndrome.
Brydon said that at age 24, she became pregnant, and the father didn't want anything to do with her or her baby. She knew she was without the kind of support she needed to keep the child. So, with great anguish, she terminated her pregnancy.
A few years later, she happily married and became pregnant again with her first child, a boy!
"We were so excited! Surely, we were going to have the next President of IBM!" said Brydon. "But upon his delivery, we discovered Miller [the boy's name] had Down Syndrome. We were floored. In my heart, I thought it was God's retribution for the abortion."
But Brydon said as Miller grew, her love and appreciation for him daily intensified as she observed this amazingly "sweet, funny, albeit slow little fella." Miller was so full of life. She added:
"He has danced at the White House, lapped the NASCAR track, has been on magazine covers, made numerous television appearances, and now is a part of Bear Food – a gourmet peanut butter business, which was developed by Miller's brother, Mac, to provide job skills to special needs adults."
Then Brydon shared a story about Miller, which, I thought, had profound significance. She told it so marvelously well; I'll share it here with you just as she did with the press. She said:
"Rewind with me to a Christmas pageant held at our church several years ago. Miller was around 20-21 years old – a young adult. As usual, during one portion of the Christmas pageant, the little children of the church appeared dressed as angels to sing Christmas carols. As they were singing, a rough-looking homeless man walked into the sanctuary. Clearly, he had not bathed or changed clothes for quite a while, but was proclaiming now he was drug-free. All of the adults were thinking… 'maybe for about 3 hours' … Yet as he watched these precious children sing and heard the heavenly sound of their voices, he started weeping – hard weeping – and started shouting, "It's so beautiful! It's so beautiful!" He then fell face down in the front of the church, crying so hard his body shook.

"The congregation and pastors were stunned. Certainly, we weren't going to kick him out, but something needed to be done. I could also see uncertainty and fear rising in the children. I closed my eyes and earnestly prayed, 'Oh Lord, please send someone forward who will know what to do. Please, Lord…"

"When I opened my eyes, I saw Miller, and in all of what screams 'brokenness' moving toward the man. He knelt on the floor beside him, placed one hand in the air, praying, and with the other hand, started gently rubbing the man's back.

"Miller wasn't rattled; he wasn't afraid. He didn't back up or back off.

"He was kind, and gentle, tender, and exhibited a rare form of love and acceptance that we hardly ever see these days.

"The gentleman slowly quieted down, took some deep breaths, and a wonderful peace came over his body. There was a pause, and then the 'normal' people moved in.

We were stunned! That day, I became acutely aware of Miller's purpose on this earth so much more than mine.

"See, I thought God had sent me a special needs child, so I could teach him how to live. The truth is, I was the one with special needs, so God sent Miller to teach me how to live."
As the kids were growing up, how many times has a harried mother or father said to them, "I hope you have a child just like you." Of course, the statement is always made in the negative.
Nevertheless, if we are judicious about the matter and see our children through God's eyes, we would understand that a child is an unspeakable gift no matter the circumstances. I would suggest that what's wrapped up in the package of a child is so remarkable; we mustn't ever disregard it in any way or situation.
Our expectations for how things ought to be, even our dreams for our children's futures, are not always what God has planned. His designs are so much better and superior to our own. He can do far more than we could ever think or imagine. Moreover, our child should be so fortunate to have a child just like the one we've been given.
Parents must seek to faithfully raise their children in the ways of God, love them unconditionally, pray for them regularly, and leave the rest to Him. And Mom or Dad, while you're doing this, be careful to listen for the voice of God. You might learn something important about yourself.
Happy Mother's Day!
© Rev. Mark H. Creech
---
The views expressed by RenewAmerica columnists are their own and do not necessarily reflect the position of RenewAmerica or its affiliates.
---