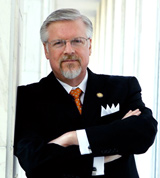 Rev. Mark H. Creech
Revelation Chapter 2: The church that stood for what is right, but needed love

By
Rev. Mark H. Creech
August 6, 2022
H.A. Ironside said concerning the book of Revelation:
We need this book in order to judge aright the various movements that are going on now. For myself, I am sure that if I did not know something of the teaching of this book, I would long since have been identified with many movements which I have come to absolutely distrust, because I believe I can see, by a careful study of the Apocalypse, what the end of them will be.
Chapter 2 of the Revelation of Jesus Christ is penned to four of the seven churches in Asia. As Christ's secretary, the apostle John wrote down each message as our Lord gave and then sent it to each body of believers.
The message for each church has an immediate application. It's also true that each message applies to churches of every age. Moreover, scholars contend the contents of the letters to the seven churches remarkably correlate with seven periods of church history.
Harold Wilmington, in Wilmington's Guide to the Bible, lays out the seven significant periods in Christendom in this manner:
The Church in Ephesus (A.D 30-300) – name means "desirable." The Apostolic Church.
The Church in Smyrna (100-313) – name means "myrrh." The Martyr Church.
Pergamos (314-590) – name means "marriage." The Compromising Church.
Thyatira (590-1517) – name means "continual sacrifice." The Roman Catholic Church.
Sardis (1517-1700) – name means "remnant." The Reformation Church.
Philadelphia (1700-1900) – name means "brotherly love." The Revival Church.
Laodicea (1900 – rapture) – name means "people rights." The Worldly Church.
Ephesus is the first church addressed, and Jesus says to them:
I know your works, your labor, and your endurance, and that you cannot tolerate evil. You have tested those that call themselves apostles and are not, and you have found them to be liars. You also possess endurance and have tolerated many things because of My name, and have not grown weary. (Revelation 2:1-3)
Later Christ compliments them for hating the practices of the Nicolaitans, which he says he also hates (v.6).
The church in Ephesus stood up for what was right. Their service for Christ was "desirable." They demonstrated an unwavering commitment to doctrinal integrity. They did not deviate from the teachings passed down to them by the apostles. They exposed false teaching and false teachers. They endured and tolerated the marginalization and persecution of others because of their faith, but they did not tolerate evil. They stood against it, hating the practices of the Nicolaitans just as our Lord hated it.
The perseverance and faithfulness at Ephesus, our Lord, found "desirable." Furthermore, he wants to see this in every church.
Nevertheless, Jesus says they had one glaring fault, "You have abandoned the love you had at first" (v. 4). What a powerful and painful indictment!
The loss of love is no minor defect. As to whether Jesus was saying the love lost was their love for God or each other is unclear. However, we know the two cannot be sharply differentiated. When our love for God wains, our love for others does, too.
John Phillips, who was a frequent Bible teacher over Moody's radio network, has written:
Ephesus sets before us the issue of fundamentalism. The picture is that of a church busy and outwardly sound but notably lacking in love, especially in love for Christ.
Please don't misunderstand the point here. I don't mean to attack fundamentalism. Technically, I am a fundamentalist. I believe the fundamental Christian doctrines that make for orthodoxy: the inspiration, inerrancy, and infallibility of Scripture; the Deity of our Lord Jesus Christ; The virgin birth of Christ; the substitutionary death and blood atonement of Christ for sinners; the bodily resurrection of Christ from the dead, and the second coming of Christ.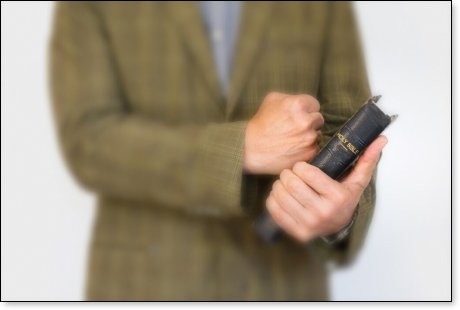 I grew up in a fundamentalist church, which I owe much for my spiritual development. They gave me solid Bible teaching and encouragement to never waver. Still, I must say that I also know from personal experience how some ole crusty fundamentalists can be loveless, legalistic, and even abusive in the way they relate to people outside and inside the church. It's a serious reproach on the character of the body of Christ.
Mike Huckabee, the former governor of Arkansas, who is also a Baptist preacher, once said, "I'm a conservative; I'm just not mad about it." Some of my fundamentalist friends act as irritable as hornets, and if you don't toe the line just right, their sting can be emotionally brutal.
All God's people need to learn balance. We must stand firm in the things of God. We must not compromise God's Word. We must be immovable and unchangeable in all things eternal, even when others cannot understand and reject us. But if such acts are not done out of zealous love for God, love for each other, and love for those who are spiritually blind and headed for hell, our efforts will ring hollow. If our vigorous defense of truth and righteousness is not deeply rooted in a loving and redemptive appeal, our candlestick, the light we should provide for a dark world, will ultimately go out," warned Jesus (v. 5).
If we have somehow lost our first love, how do we get it back? Jesus admonished: "Remember then how far you've fallen; repent and do the works you did at first" (v. 5).
Much is said today about the need for churches to change with the times. We must move forward, Progressive churches say. Interestingly, Jesus says what's really needed is for us to look back – remember whence we've fallen and repent.
Remember and repent! Go back to those old-fashioned Gospel guidelines held so tenaciously in former days, but now abandoned by many mainline churches and society at large.
Remember and repent! Go back to how you were when you first gave your life to Christ. Remember how your relationship with him was paramount. Remember how you would often read your Bible? Remember how you used to pray earnestly and regularly? Remember how you were so excited about your newfound relationship with the Lord that you often shared your faith enthusiastically? Remember how you didn't want to miss going to church, but you deeply loved those of a spiritual mind and could hardly wait to be with them again?
"Anyone who has an ear should listen to what the Spirit says to the churches" (v. 7).
© Rev. Mark H. Creech
---
The views expressed by RenewAmerica columnists are their own and do not necessarily reflect the position of RenewAmerica or its affiliates.
---