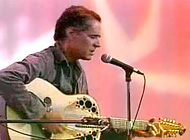 Neil Brian Goldberg
Thugs n clubs

By
Neil Brian Goldberg
August 12, 2009
I went to a rough school in the Strawberry Mansion area of Philadelphia when I was a young boy. I was raised to be nice, and to not start fights. I did not know violence.
When I found myself surrounded by a group of ignorant, mean thugs with a tiny boy in the school yard, I was afraid. The little boy said that I was the one who had knocked him down. I had never seen that tiny boy before, but they did not care. They made me stand there while the tiny boy hit me. I was too afraid to do anything.
It did not hurt me physically, but it scarred me emotionally. It made me furious inside.
My favorite thing to do there in the city was to go to Fairmont Park, one of the largest in the country. I climbed the pine trees to the top, played baseball there with my friends, gathered Chestnuts, and more. It was in that park that I first experienced deep peace which just came over me while sitting on a stone bluff overlooking the beauty.
... but one day a gang of young thugs surrounded my friend and me for no reason. They roughed us up and surrounded me while I was on the ground. I was literally scared out of my mind. They made me scream and beg.
As I grew older and realized the deep fear I had of violence, I studied martial arts for a couple years, until I knew that no matter what, no matter against whom, I would have a chance in a fight, because I knew enough to hurt any attacker.
By delving deep into my emotions and mind blocks, and by studying the science of the breath, combined with my walk of faith with the Almighty, I was able to overcome fear and to choose my actions.
...and so I know bullies, I know fear, I know what appeasement is and what it always brings. I know what being a coward is and what it brings. I know what a bully does once he senses that you are afraid. I know that bullies enjoy what they do, and that they will never stop, unless they are stood up to.
Had I understood then what I know now, I would have fought. I would have been beaten a few times, but the word would have spread — for sure — "Don't mess with him, cause he'll fight."
With that personal note, I greatly resent the thugs with clubs being ordered to "Get into their faces" being dispatched to town hall meetings by a bully president, so arrogant that he believes he can get away with anything. He can't and he won't.
So out of touch. So blinded by his own disrespect for the American people. He obviously sees us as weak and afraid. Unwilling to stand up and face his goons — wrong — wrong — soooo wrong!
He does not even know that he has already lost middle America. Not only because he insulted their intelligence, revealed his hidden racism, not only because he has gotten them angry, but also — because he has now, definitely frightened them.
TOWN HALL THUG INSTRUCTIONS:
When you see the thugs with clubs as you approach the meeting place. DO NOT LOOK AWAY. DO NOT LOOK AT THE GROUND. LOOK EACH AND EVERY ONE OF THE THEM RIGHT SQUARELY IN THE EYE — AND HOLD THEIR GAZE — knowing that you have rights, and knowing you are not alone.
DO NOT LOOK FOR TROUBLE — DO NOT TOUCH — DO NOT INSULT THE THUGS — JUST LOOK THEM SQUARE IN THE EYE AND SAY OUT LOUD, "I AM NOT AFRAID OF YOU!"
PERSON AFTER PERSON AFTER PERSON MUST SAY:
"I AM NOT AFRAID OF YOU!" FACE THEM AND TELL THEM. DO NOT CHALLENGE TO FIGHT — JUST TELL THEM "I AM NOT AFRAID OF YOU" — AS YOU TAKE THEIR PICTURES. SHOW NO FEAR!!
INSIDE THE HALL:
Once inside the hall — if there are any thugs with clubs inside the hall, be sure to stare right at them. LOOK THEM RIGHT IN THE EYES, or else sit there intimidated, letting them think they are ruling you.
Whoever gets the microphone:
First thing. Turn and look at the thugs with clubs and say into the mic:
I GREATLY RESENT BEING STOOD OVER BY A GANG OF COMMON THUGS HOLDING CLUBS — AND RIGHT NOW, I AM ASKING EVERY PERSON HERE TO STAND UP — LOOK THESE BULLIES IN THE EYE AND TELL THEM YOU ARE NOT AFRAID OF THEM — RIGHT NOW — STAND UP, TELL THEM TO THEIR FACES I AM NOT AFRAID OF YOU!
LOOK AT THEM AND SHOUT IT OUT!
... then go back to your peaceful meeting, but be sure to continue to meet their eyes with no fear, throughout the meeting — I promise, you will witness a profound change in their demeanor and tone. Bullies are always cowards at heart.
It's too late, Mr. Obama. Your lack of sensitivity, and your lack of personal discipline, has caused you to misstep, you showed what you really are too quickly, and now, with an angry — and frightened, middle America, very disappointed and alarmed — no amount of fancy dancing and eloquent magic can turn it around.
The Trojan horse is now realized, and the Emperor has no clothes. You will begin to understand more fully in the coming elections. I know you are counting on your "Acorn" to pull it off, but we will all be watching, very closely, at every registration drive and at every polling place, and we will follow those "provisional ballots" which are given to illegals with no ID and no ability to speak English — we will also be following where those provisional ballots go, how they will be processed, and by whom.
Turn back, America, to your founders, and to the God who inspired them. It is time to be strong — it is time to be very brave.
Related links
Interview with Kenneth Gladney, Man Assaulted by Union Thugs at Town Hall
Union Thugs Assault Black Conservative Outside Dem Town Hall Forum in St. Louis
SEIU/Acorn thugs manhandle town hall participants in Tampa
The story of backlash to Congress
Silent no more! Voters unleash fury on Congress
© Neil Brian Goldberg
---
The views expressed by RenewAmerica columnists are their own and do not necessarily reflect the position of RenewAmerica or its affiliates.
---