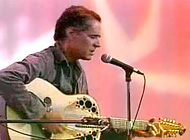 Neil Brian Goldberg
JFK lives -- now more than ever

By
Neil Brian Goldberg
September 17, 2009
"The President and the Press" speech by John F. Kennedy on April 27, 1961, to the Newspaper Publishers Association at the Waldorf-Astoria Hotel in New York City, New York:
Now I know who JFK really was, and now I know that he was one of our most loyal, insightful presidents — and now I know why he was killed.
When I heard this speech for the first time last week, I was amazed and saddened that JFK was gone. Then I realized that greatness and honor such as his are never gone. I realize now that JFK is not really gone. His words are still here, and they speak of his profound respect for the American people.
This speech must be spread, magnified, and heard everywhere. If those now sounding the alarm about the "shadow government," and about the systematic, engineered destruction of our republic, and thereby of our freedoms — our God-given freedoms — if such freedom bell ringers are just a bunch of "conspiracy theorists," then so was JFK. If the warnings and evidence now being screamed all over this nation are just so much radical, half-baked ranting — then so was this now heart-rending speech by one of our greatest presidents, JFK.
He cared. He loved his country then, and through this prophetic and courageous speech, for which he knowingly risked his life, JFK is looking out for our country still.
Listen well. Heed this now-11th hour warning, and pick up his standard. Love America, the real America. Love, revere, and cherish all that this one-of-a-kind, inspired-by-God, great nation is meant to be — written down and promised to be.
Any public official running in the upcoming elections who does not rally round the still-relevant words of President JFK, at this perilous hour, MUST BE GONE, when the dust settles and the legal votes are counted.
I remember when he was killed. I was in a college class, "The History of the English Language," at Temple U. I felt slapped in the face. I was angry, but I had no idea at that time that my very freedom was on a timetable for termination.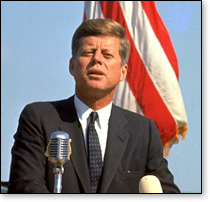 He is still my president. I am here and now picking up this standard, and announcing my intention to explore the possibility of tearing Barbara Boxer out of the office she does not honor and does not deserve, and enlisting and employing this seat for the cause of freedom and toward the restoration of our republic.
I will begin today on KSCO radio in Santa Cruz, California, to announce my intention to claim Barbara Boxer's senate seat for the cause of freedom and for the good of America only . . . that government of the people, by the people, and for the people will prevail and endure.
I call her "Ma'am" and only Ma'am, because she is not worthy to bear the title of "Senator."
My website:
www.RememberAmerica.net
JFK — Secret Societies Pt. 1 — unedited
http://www.youtube.com/watch?v=GuvGEdR0THc
JFK — Secret Societies Pt. 2 — unedited
http://www.youtube.com/watch?v=nHtOquNXJng
© Neil Brian Goldberg
---
The views expressed by RenewAmerica columnists are their own and do not necessarily reflect the position of RenewAmerica or its affiliates.
---