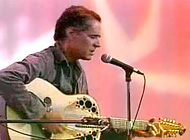 Neil Brian Goldberg
No you haven't!

By
Neil Brian Goldberg
October 8, 2009
Dear Mr. President,
I could not help hoping, along with so many other Americans — hoping you would do well, and somehow solve our country's problems.
You said you would have the greatest transparency — you have not.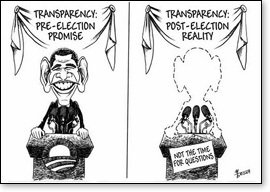 You said you would not deal with lobbyists — but you do, and you continue to do so.
You said you would represent all Americans and start a new era of understanding and harmony — you haven't.
You've surrounded yourself with narrow-minded bigots who have issued forth an unprecedented stream of racial insults to the good-hearted, well-wishing, beautiful people of America, who saw, not color, but only hope in you.
You have responded to this great show of love and trust with an ever-emerging plan to divide, to place guilt, to create racial animosity, and you have fanned the flames of resentment on all sides.
I wish it were only lack of experience and poor judgment, but, as the full picture emerges, something more calculating, selfish, and even sinister is taking shape.
It began with your new attorney general in his first speech making divisive racial statements. There was the first black attorney general, working with the first African American President — starting right off with an attack on the very people who made all this possible.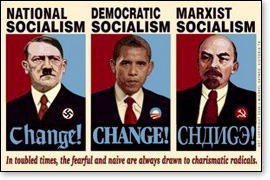 There were many other clues, but the next big one that stands out in my mind was the appearance of union thugs at some of the Town Hall meetings on orders to intimidate the crowd and actually beat one man selling buttons.
Then the appearance of Black Muslim thugs at a polling place in Philadelphia — a club or two were present and racial remarks and threats were made by these thugs continually, according to some eyewitnesses.
Then, your professor friend had a run-in with the police, who would have saved his life had there been a real problem. Instead of being grateful that they wanted to know who was in his house without a key, he went into a crazy, defensive state, assuming the position of a "victim," and making the police into bogeymen.
You, sir, said you had no idea what really happened, but proceeded to claim the police were "stupid" and transformed this ridiculous incident — caused by your over-tired, irate professor friend — into a major racial incident. Have you been a bringer of harmony? President to all people?
NO YOU HAVEN'T!
Brought more accountability? NO YOU HAVEN'T!
When it was too tricky for you to do it, you trotted out ole Jimmy Carter, the bigot, the hater, the twisted, demented, un-American weakling, and ole Jimmy placed his racist foot into both his mouth and yours.
He could clearly see that all who opposed you were racists, resenting your being the President. Fostered a new era of understanding? NO YOU HAVEN'T!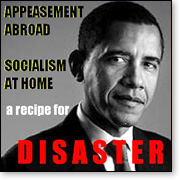 I saw and heard you vehemently declare that there would be no earmarks on the new stimulus. That bill was the most earmarked bill in history, and what did we get from it? Where are all the "shovel-ready" jobs you promised? Been truthful to America? NO YOU HAVEN'T!
You said hurry, hurry, the sky will fall if we don't get this trillion-dollar stimulus. You needed that trillion to put back into the economy and revive it all. You said there would be "strict oversight."
The banks took our TARP money and did little for the economy. Far as eye can see, there was little or no oversight. Most of the trillion in your stimulus has not even been spent.
Does anyone recall, "We have to pass it now or everything will collapse?" Now the money has not even been put into the economy. It just sits, waiting for the most selfish way to be used. Looked out for America's interests? NO YOU HAVEN'T!
But most of all, Mr. President, you have sold out American sovereignty and, if you have your way, our future freedom. You have fallen in with dictators abroad, just as you have fallen in with thugs and loonies at home.
You have no interest in sealing our borders and stopping the invasion of our nation, which you refer to as "immigration."
You say, "Our Immigration policy is broken." No, sir, the trust is broken. The integrity is broken. The very oath of office to defend our Constitution and our borders is broken!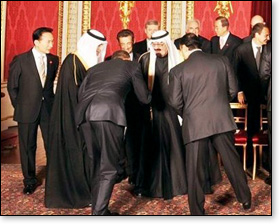 You bowed to the King of Saudi Arabia. Are you nuts?
You kissed up to every tyrant you could find. Are you insane?
You declared to the entire world from your glory throne at the UN that "America is no longer a super power, but now just a nation among nations."
WHERE ARE YOU FROM?? It can't be from America.
There is no equality among the nations, sir. America is different (in case you don't know). America is the only nation to declare that all are born free, that our freedom comes from God. No other nation says that. There is a reason why America has been so blessed. Yes, I said blessed, as by the grace of Almighty God, in case you wonder.
Mr. President! If America does not lead the world, someone else will!
You plan to take down our nuclear weapons. You are either blind or evil. Sorry, but there is no other conclusion that can be reached.
FACT! We are outnumbered in this cruel and dangerous world — badly outnumbered.
Do you deny this? We
are
outnumbered. Badly outnumbered? Yes? Yes!
This world is a very, very dangerous place, full of dictators, butchers, sly tyrants, and extremely power-hungry psychopaths. No? Do I really have to name names, sir?
So why do these horrible men not put together an army of, say, 50 million marauders to overrun us? Why not, Mr. President? You know they want to. You know they would if they could — come in here and do the worst things imaginable. And, Mr. President, they would not wait until tomorrow. If they could, they would come tonight. They would not waste one hour! Yes? Of course, yes!
Why then, Mr. President, do the most horrible tyrants and butchers not march right in here tonight with 20, 30, 50 million marauders? How come? We could not stop them.
What is the reason they don't come in??? BECAUSE WE HAVE NUCLEAR WEAPONS!!! BECAUSE THEY KNOW AND BELIEVE THAT, IF SUCH THINGS WERE ACTUALLY DEPLOYED, WE WOULD COMPLETELY ANNIHILATE THOSE HEARTLESS MONSTERS. That is why, or would you just turn on your charm and say, "We're all reasonable people here. "Let's sit down, blah, blah, blah." Are you a child? Or are you something far worse??
If you disarm our nukes, you leave us defenseless in a world of violence.
Don't you get it? Israel gave back all of Gaza as a gesture of peace. The so-called Palestinians spat on the gesture, tore up the great irrigation systems, destroyed farms, and brought in rockets to return Israel's noble gesture with rockets raining on their country every day. Don't you realize that is how your unilateral disarming and backstepping will be greeted? Or
do
you get it, sir?
You sat in church, but you didn't hear about the King of the Universe.
You went to church, but did you pray?
You went to school, but did you learn the truth? You learned how to use language, and how to apply knowledge. You learned how to fake right and go left with a clear shot.
You learned some history, but you didn't know what it meant.
You learned the Constitution, but you missed the entire point.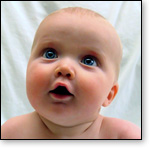 You amassed a storehouse of knowledge, but you don't know why the flowers bloom, what makes your heart beat, and who is looking through a baby's eyes — especially the "Born Alive" babies whose murders you personally assured as a committee head in the Illinois Senate.
You have intelligence, but you know nothing.
You spoke of creating hope. BUT YOU HAVEN'T DONE SO!
You spoke of making us one people. BUT YOU HAVEN'T DONE SO!
You said you love America, while you've set the stage for its complete destruction.
I think of your book "Dreams from My Father." Your father was a Marxist, and some say a rather radical Muslim.
I now wonder exactly what were those dreams, really?
Then, we have you visiting the Middle East leaders — their Imams and their mosques. I saw your face when you looked around inside a major mosque. You were completely enthralled. Your father's dreams?
And now I wonder two big things:
First, should you be re-elected — God forbid — how long will you wait until you declare your conversion to Islam, telling how you could not deny your heart, and how you intend to reform that religion from within?
One last thing, Mr. President:
Did they tell you that you are the "hidden" 12th Imam?? Did they? 'Cause that would be the best way to blind and bind a naοve ego like yours.
Yes, sir, they will make peace with you. The world will applaud, until they are ready.
The enemies of freedom and peace will stop at nothing. One side is going to have to win, and one side is going to have to lose.
It had better be in favor of America and freedom!
The monsters of the world must know that America has a leader who would be willing and able to press the button, if the survival of freedom required it.
You, sir, are trying to remove that button — to some, a noble thought, but to prudent observers, not a wise one.
You do not respect evil, and so it will kill us all, unless you wake up fast, look evil in the eye, and say, "Go no further!"
Neil Brian Goldberg over Boxer
For U.S. Senate
© Neil Brian Goldberg
---
The views expressed by RenewAmerica columnists are their own and do not necessarily reflect the position of RenewAmerica or its affiliates.
---