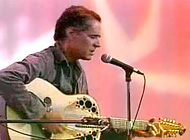 Neil Brian Goldberg
To the Honorable Judge David O. Carter

By
Neil Brian Goldberg
January 21, 2010
To The Honorable Judge David O. Carter:
I see that you are a Marine, as was my father, and so you are already a better man than I, but sir, still I ask permission to bring these few points to your attention.
I have no doubt that you remember and intend to honor the sacred oath which you and all military and federal officers of the court have taken. That is to defend our Constitution from all enemies, domestic and foreign. I respect you enough, sir, that I do not believe it is necessary to list the many instances in which this current president has disrespected and denied the requirements of his own (clumsy and questionable) swearing in to his oath of office.
Having brought that to your attention, I now beg this honorable court to apply a strict and completely detached determination as to the requirements of our Constitution to the consistent subterfuge, and underhanded concealment of this president's entire history from public scrutiny. Many of his most important writings, speeches, and personal documents have somehow been sealed and locked away. Why?
There is the letter of the law, there is the spirit of the law, and then there is also simple common sense.
Those defending this man will seek to mire down the vision of the court with endless case law and technicalities, but we the people want to know, and beg for just one thing, really.
Did this man intentionally hide from us obvious indications that he held the views and beliefs of those of an enemy of our Constitution, and of our free republic?
Has he committed a great and intentional fraud on the generous and fair-minded American public, who graciously believed in his appearance of goodness and extended to him a rare opportunity to serve the country he claimed to love?
One cannot "love" America and despise, and undermine its Constitution. One cannot "love" America and ignore and mock the very oath of office which they swore to uphold before God Himself.
We don't know for sure, Your Honor. Our land is rife with rumors and misinformation.
You are our hope, and you are of the original intent from our inspired Founding Fathers, that our freedom would always have some way to be rescued, short of violence in the streets.
Please, Your Honor, diligently and dispassionately do your duty. Yes, it may be a revolutionary and brave decision — fit for a US Marine to execute. Better, sir, to have a revolution in the courts, than to risk the awful possibility of a much worse alternative in our streets.
The people of America must not lose all faith in their government and in the system on which it relies. Make us and your Corps proud, sir. Please do your duty as the law requires.
May the mighty God, who loves and watches over America, bless you, sir, and guide you and protect you.
Neil Brian Goldberg
REMEMBER AMERICA — FIGHT FOR THE DREAM
www.GoldbergOverBoxer.com
© Neil Brian Goldberg
---
The views expressed by RenewAmerica columnists are their own and do not necessarily reflect the position of RenewAmerica or its affiliates.
---