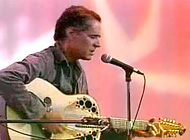 Neil Brian Goldberg
A vital message to Americans

By
Neil Brian Goldberg
February 26, 2010
In our country today, all of our problems, everything about our current predicament, stems from some form of corruption.
When it comes to elections, therefore, the most important question to ask concerning the decision to support any particular candidate is "Where is their heart?"
That's more important than experience, because experience can be a tool to defraud.
It's more important than knowledge, because what good is a storehouse of information, and even a brilliant mind, if used to undermine the will, the welfare, and the security of the people?
It's more important than the best words and the most convincing oratory, if they're used only to win and not to truly serve.
Where are we?
Great advisors and authorities with excellent skills, knowledge, and high integrity can easily be found at the highest levels of power, but a true-heart, incorruptible, devoted patriot is the rarest leader to find. Only once in a great while does such a person come forward, against all odds, offering himself to be put through the sinister, hellish attacks by those who will distort and fear him — just as darkness shuns light.
As an outspoken, God-fearing candidate for national office in California, I know a little of what lies in store for those who sincerely try to make a difference.
I am not ashamed to tell the truth, the undeniable truth, based not on religion or dogma, but on the immutable laws of nature, the basic law of cause and effect. Some may say that these are modern times, and that we are now intellectually superior compared to the ancient dogma of the past. "Those old rules and that old morality are no longer relevant," some say.
. . . but what goes up still comes down. Water is still wet. Fire still burns. What's clean is still clean, and what's filthy is still filthy, even in these "modern times."
So where are we, friends (and enemies)? Where are we?
We have "let it all hang out." We have erased all boundaries.
We have dropped all moral limitations in our music, in our movies, on our airwaves, and even much in our schools.
We have had our depraved and perverted parades in streets lined with thousands of onlookers hungry for any form of diversion that would help them forget their pain and empty confusion.
We have discarded, mocked, and intellectualized God from our midst.
We have buried our heads in the sands of pornography, forbidden pleasures, alcohol, and psychotropic drugs, which many of our leaders use.
We hide our eyes from the outrageous sight of liberty being strangled in broad daylight by bold, smirking thugs.
We cover our ears with drivel, meaningless TV gossip, and soothing lies from attractive villains.
We close our minds, denying the horrible truth of the Spirit of America screaming in agony. We do not hear freedom wailing in pain as she is brutalized and assaulted in our sight.
We do not see and we do not hear America dying.
It is too frightening — too unbelievable!
Loss of moral indignation
We have seen what the "wild side" has brought us to, but few will admit it.
We are full of false guilt, because we have no conviction to yell out what is great and wonderful about our blessed nation, which has sometimes erred, as all nations do, but which has done more good than all other nations combined.
Because we have shut out the spirit of truth and life by our choices for death, we can no longer find them.
Because we have forgotten the magic, the power, and the faithful love and mercy, which is beyond all natural law, we have nothing to turn to but temporary worldly escapes — the extreme of which would be to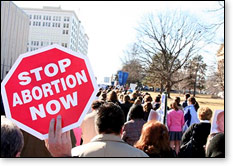 accept a disguised surrender just to make it end. A weak-minded people with no discipline and no true faith to turn to will easily succumb to it, telling themselves, "It will probably all work out." It won't!
Because we intellectually justify the murders of our own babies, closing our eyes to their divinity, and their divine right to live, so we close our eyes to Divinity itself, to Life itself, the only thing that can now save us.
My message to America
. . . and so finally, my bold and unashamed message to you, America —
You have been captured, and unless things change dramatically for the better, all is already lost. The common sense and logic of this state of affairs, the stranglehold you are already in, affords you little hope.
All that you have, all that you enjoy, all that you hope for is already as good as gone, and you cannot get it back — intellectually or logically — by your own efforts or merits. All that you love and believe in is being ripped from your grasp. You know something is wrong, but you tell yourself things can't possibly be as bad as they seem. You want to believe the deceivers. You cannot handle the truth — why? Because without faith, we are run by fear, and fear will always hide, always avoid, always react from emotion and habit.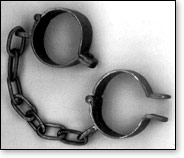 You've become enslaved by the blackmailer, the insidious snake, who informs you after all is said and done, "YOU'RE MINE. I own you now and there is no second chance, no warm and fuzzy feelings, no Spirit of America to forgive and 'be nice.' You're mine and sooner or later you will crawl. And I am waiting, because you have nothing left."
Global interests lusting for power consider you their possession now, and they will not let you go. We are back, so to speak, to King George, and he says, "How dare you think you are free!"
We are on the verge of losing our country and our freedom — it just hasn't become obvious yet to some of us.
In the face of these realities, there is only One Power that can overcome any situation or predicament, including ours —
TURN BACK TO GOD, AMERICA. TURN BACK NOW. BEG AND PLEAD FOR YOUR CHILDREN'S FUTURE AND FOR THEIR VERY FREEDOM!
I did not say get "religious." I did not say go to this or that church. I said go back to the living God any way you can and beg for your country, beg for mercy and for God's mercy to sweep this country like a storm of love and power.
It is time, America, to sink or swim. This is the hour, and my message is clean up your habits immediately, clean up your airwaves, your music, your films, and your entire educational system.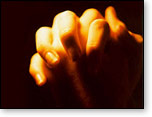 Recapture your angry voice of moral outrage and demand purity and decency at every public venue.
We are at war!
Admit we are at war with evil terror, evil propaganda.
. . . at war with soulless traitors within your own government and within your news and entertainment industries.
. . . at war with secret societies that control world banking, and which have purposely engineered the destruction of the U.S. economy.
. . . engaged in a war that is, above all, a
spiritual, metaphysical conflict
spanning the depths of your heart and mind and soul — to your art, your music, your airwaves, to the cleverly-crafted speeches of many of your professors, scientists, researchers, and leaders.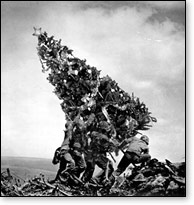 Our enemies pray six times a day, cursing us, while America stumbles, like a giant in the dark, not even knowing such a war exists.
Some of the symptoms of this war are false guilt, loss of faith, increased use of drugs and alcohol, less clarity and energy, unstable mind and emotions, lack of focus, loss of ability to communicate with your children, loss of trust in your government, and then loss of faith and trust in your country.
Sweeping social revolution is needed!
As citizens, vote only for truly loyal or independent-minded candidates. Insist on paper ballots. Bring cameras to your polling place, and take pictures of all suspicious people on their way in. See how many turn around.
Parents, take hold of your children. Destroy the filthy CD's and DVD's that promote drugs, promiscuity, and lowlife existence.
Parents, take control of your sons. Stop them from emulating, dressing like, and talking like the lowest elements of our society, or believing it an honor to enter the same jails as them.

Mothers and fathers, take hold of your daughters and stop them from parading around like 42nd St. prostitutes, going out in their underwear and nightgowns. Allow no tattoos, no body rings, insist they stop trying to outdo the brutish boys with vulgarity, rudeness, and violence. Forbid the vulgar magazines and trash TV. Yes, they will cry and hate you — better than hating yourself after it's too late. Explain, yes — they are intelligent and have much ability — but they do not yet have life experience, and so they must listen and obey. Let them hate you. It will turn to love later.
America, get strong now, person by person, family by family, neighborhood by neighborhood.
It begins with a people humbled and striving to become pure. A clear mind and a strong will are needed to call in the power and the miraculous, mighty help that can save us.
God is real!
Teach your children that God is real. Teach them to pray. Introduce them to the most high Lord of all creation who loves them.
If you do not bring them to God, they will not know Him.
If they do not know Him, they will not call out to Him.
If they do not call out to Him, how can He save them?
This is my message, America. We must open our eyes and face this situation. We have become a nation in a stupor.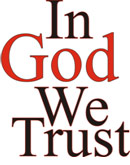 Do whatever you can to clear your mind, strengthen your will, and to clean up your life.
Most of all, remember God, and go to the source of all power, the power that gave us the greatest crops, the greatest military, the greatest wealth, the most fun, and the most freedom ever seen. The living and mighty Lord loved you then, and He loves you now.
Call out — turn, turn back, America. Cry out to God to save you now. Turn back and call. God knows what to do.
It begins with a people humbled and striving to become pure, but maybe things still seem too good — maybe this is just more of the same. Your country is disappearing. Only a miracle can save it. Better to call out now while you are able to remember God — soon it could be too hard.
Get clear. Use less. Do all the good you can. Pray and pray and pray for your nation. That is my message, and this message is my mission. Let it become yours.
© Neil Brian Goldberg
---
The views expressed by RenewAmerica columnists are their own and do not necessarily reflect the position of RenewAmerica or its affiliates.
---