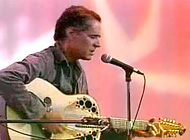 Neil Brian Goldberg
Step down Mr. Soetoro

By
Neil Brian Goldberg
August 14, 2010
Barry Soetoro, posing as an American President, just proposed surrender to the psychological and metaphysical act of war against America, in the form of a giant 9/11 Mosque, where huge loudspeakers — five times a day, would proclaim victory of Islam over freedom. Step down Mr. Soetoro, step away from the desk, step out of the Oval Office, and out of our White House. You are not an American President, you are loyal to, and serving foreign powers. Take your dagger from our back, and step away.
www.GoldbergOverBoxer.com
© Neil Brian Goldberg
---
The views expressed by RenewAmerica columnists are their own and do not necessarily reflect the position of RenewAmerica or its affiliates.
---