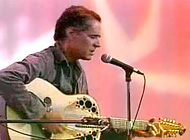 Neil Brian Goldberg
A mosque containing a community center

Only the enemy knows we are at war

By
Neil Brian Goldberg
August 31, 2010
"Only the top floor of a 15-story 'Community Center' would be a Mosque."
First, I do not believe them. Once building begins (God forbid), they will do whatever they wish. Remember, they are commanded by their own "holy scriptures" to lie, deceive , kill, torture, and terrorize — whatever it takes to bring about total domination by Islam, a totalitarian movement cloaked in religion, designed for world conquest.
In any case, a perfect location to position giant speakers blaring the proclamation of Islam's victory over the still-gaping craters of America's humiliation. There on that very place, an ongoing metaphysical and psychological victory (and continuing conquest) for Islam, and a branding of defeat, frustration, and loss of confidence for the American mind and spirit. It is intentional, skillful, and evil. It must be totally rejected!
The good Muslim people are not the enemy, but Islam, according to its own "divine commands," is. I do not say Islam is the enemy of every other religion and non-"embracing" nation.
Islam itself
says so.
When will the pathetic, self-loathing, blinded-by-subtle-fear-dummies wake up and realize that we are at war — because Islam says we are — and when will those harboring a subtle death wish finally realize we are at war, who the enemy is, and finally face them, fight them, and defeat them? Getting late. Appeasement never works against those who have vowed to destroy you, against those working diligently on many levels and in many ways to destroy you.
America must find its courage, its will to defend freedom at any cost, and its natural place as leader of the free world, based on the dynamic effect of freedom working through a free and decent people steeped in the heritage of the Judea-Christian tradition. Do good, be good, love your neighbor, and love God.
Go to any African or Middle Eastern nation where Islam rules. Tell them you have decided to stop following Islam. They will kill you, or maybe just torture you until you come to your senses and realize how much you love them.
If you are a free-thinking woman, open to fairness and justice and letting everyone have a chance, if you are attracted by the white robes, maybe the beards, maybe the kindly eyes secretly envisioning you on your knees begging, or completely covered from head to foot, never to feel the sunlight on your face again — show me one nation where Islam has taken control where the people do not live in fear, where women are not terribly oppressed, where subjects may come and go freely.
Those who refer to them as "Freedom Fighters," show me what freedom!
So deluded, so deeply afraid, already beyond appeasement, eager to surrender, nurturing and intelligently defending the illusion that evil will be decent and kind.
Yes, the Quran contains verses of peace, but these are overruled, as instructed, by later verses of conquest, violence, and vengeance. And those who speak of reform are murdered.
We are America, unlike any people you have seen. You will not use our own goodness, nor our own freedom, against us.
You will not take us. We, the still free and mighty American people, will not submit to your designs.
© Neil Brian Goldberg
---
The views expressed by RenewAmerica columnists are their own and do not necessarily reflect the position of RenewAmerica or its affiliates.
---