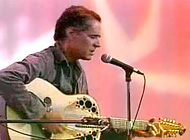 Neil Brian Goldberg
The Gandhi strategy

By
Neil Brian Goldberg
September 14, 2011
The recent inflammatory attacks and threats by some union and political leaders is cause for concern, and for a planned, practiced response, to go into action at any place and at any moment.
The remarks that:
"The Tea Party is the enemy."
"The Tea Party can go straight to Hell."
"We are ready to fight this on the streets."
"We are your (Obama's) army, and we are ready to fight."
"Tea Party people want to see blacks hanging from a tree."
(Hmmm, now...where's the racism coming from?)
...and so many other unfair and untrue remarks, aimed at creating a perception that Tea Party members are of course racist, violent, blind, and ignorant — driven by irrational lust for violence and discrimination — and therefore deserving whatever punishment they receive at their events.
AN IMPORTANT STRATEGY!
SPREAD THIS:
There may be attacks at many Tea Party future gatherings in hopes of creating mutual violence.
There is only one answer.
All genuine Tea Party participants, at the first sign of violence, MUST SIT DOWN, LOWER THEIR SIGNS, AND REMAIN STILL — NO MATTER WHAT — and those trying to provoke violence will stand alone — exposed as the un-American thugs that they are.
This show of non-violence will reveal the truth about the decent law-abiding tea party folks — as well as the truth about the violent provocateurs and those behind them.
Some with the Tea Party may have to accept a few blows, even while sitting down, but if they remain peaceful and still in the midst of it all, if they religiously hold to this non-violent strategy, they will have struck the most powerful blow of all, against the thugs and the tyrants who sent them, and for the cause of Liberty in the real America.
PASS IT ON.
© Neil Brian Goldberg
---
The views expressed by RenewAmerica columnists are their own and do not necessarily reflect the position of RenewAmerica or its affiliates.
---