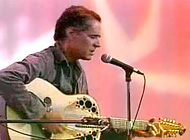 Neil Brian Goldberg
Yet He lives

By
Neil Brian Goldberg
December 26, 2011
The official Christmas trees are lit, and "Happy Holidays!" is proclaimed.
The major chain stores instruct their workers and their counter-people to say "Happy Holidays" to each customer, as if they too are bound by the perverted interpretation of the "Separation Clause."
Manger scenes and depictions of the humble birth of baby Jesus are challenged and removed, and even the Christ Child has been abducted from the Courthouse lawns. One "Happy Holidays-Rockin Around The Christmas Tree" song after another fills the shopping aisles.
You can take Jesus off the airwaves and out of the schools.
You can remove Him from your parades, your public places, and the speeches of your intimidated officials.
You can do all in your power to redefine Christmas as just a big holiday.
...but still the lights go up, the songs are sung, and Santa beams. Presents are exchanged, and goodness fills the air...
You cannot take Him from the happy smiles of the children. You cannot take Him from the glowing hearts, who give, help, and comfort in His memory.
He is the season, He is the love, He is the colors and the lights. He is the giving and the grateful sigh of the remembered poor, and the lifted downcast.
You cannot take Him from the joy of the season, from "The Night Before," nor from Christmas morn.
The bells will ring forever, the smiles will always be rekindled, and new children will believe and hope for old Saint Nick.
You can try to take the American people away from Jesus, but you will never take Jesus away from the American people.
...from the people who love and honor Him out loud. I see Him in the people who give and share, and in the families gathering. I see Him in the people who love goodness and despise corruption and tyranny.
You can remove the depictions and the sound of His name, but you can never remove Him from the hearts and minds of the American people.
He is the Spirit of America. He is the light of freedom and hope. He is the victorious Son of the living God.
Whether seen and mentioned or not, Jesus is Christmas, and He remains our most exciting and cherished present of all — given to America (and the world) from the loving hand of our Heavenly Father.
Thank you Lord Jesus, Son of God, we remember, and we say yet again,
MERRY CHRISTMAS!
MERRY CHRISTMAS!
MERRY CHRISTMAS!

© Neil Brian Goldberg
---
The views expressed by RenewAmerica columnists are their own and do not necessarily reflect the position of RenewAmerica or its affiliates.
---