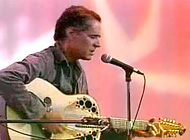 Neil Brian Goldberg
Collapse—and the final exodus

By
Neil Brian Goldberg
March 27, 2013
Many leading economists are predicting the collapse of the dollar, as major nations and entities move away from the dollar as the standard world currency.
They say there is no way out of total economic collapse.
Yet, they keep printing trillions...it made no sense...why would they create a hopeless situation. They must know there is some way to effect some recovery...then I realized.
When the dollar falls and the economy collapses in shambles...when hard-working, decent Americans can no longer provide for their families...or even keep their homes, the old mantra, already floating about, will ascend like an orchestrated crescendo into full force – The Jewish Bankers!
Chaos, mayhem, breakdown of law and order...less police protection...not enough emergency resources to even touch the wide-scale problems, and an entire desperate population wanting revenge on the traitors who ruined the Land of the Free.
By then, the mantra "The Jewish Bankers," widely repeated and believed, will become "The Jews."
It will not matter that most bankers are not Jews. Nor will it matter that millions of loyal, hard-working Jews were also wiped out.
When the frightened and angry herd mentality takes hold, truth will be irrelevant. Someone has to pay. The desperate lust for red meat must be satisfied. The need is immediate. Some satisfaction, some hope must be offered. Someone must be to blame.
It cannot be our blind eye not watching, while we enjoyed the temporary bribes of overindulgence and the smorgasbord of endless pleasures.
It cannot be our collective neglect of our own destiny, as we decide, for no valid or thought-out reason, to trust strangers about whom we really knew less than nothing.
The lazy mind avoids the tedious task of studying and searching out the truth of an important matter or candidate.
It is so much easier to choose to believe what one wishes were true.
Now, a way out is needed. No time to study...to awaken the lazy mind...to open the blind eye. They will need revenge and some satisfaction now. Someone has to pay and it is so easy, and it feels so good just to step on board. Don't need no ticket, just say the words.
"Jewish Bankers." After awhile, it will be just as easy and make perfect sense to just say "Jews."
"...but,"
"Don't want to hear it, I know what happened, and I know who's to blame."
Chaos and mayhem worsening. National survival at stake...in comes the chosen strong man, alluding in code to the mantra.
He can bring order, and he knows where enough money to begin a turnaround can be found.
Shouldn't the ones responsible be made to pay?
No need for the barbaric horrors of the past. We have Israel now. We can only suggest (after countless assaults and deadly threats) that for your own protection and that of your family's, you leave at once and begin your journey back to your own land...of course, you may take nothing of value with you.
Because the collapse will be worldwide, the mantra will top the international charts.
...and so will begin the worldwide mugging and exodus of the Jews from every country on earth, to return to Israel – thus, fulfilling the ancient prophesy that in the latter days, every Jew will return to Israel. "Not a one will be left out."
...and so may also begin the breaking apart of the North American continent. Let those who have ears understand.
I did not intend nor plan or give any thought to writing this column, and so I believe it was inspired, and perhaps for a profound reason.
You may have changed your name, you may have converted to Christianity, or even Islam. You may have vast worldly power, you may have the best connections. You may be nestled away in a secret paradise. You might know magic, you might converse with angels, but none of it will matter. You are going to Israel. You may lose everything, but it will all count as nothing when you re-inherit the love and knowledge of your God.
The fear and anguish you might endure for a time will turn to endless joy, when you know His mercy, and behold His awesome power intervening on your behalf.
Make your plans accordingly and in advance. Most of all, get back in touch with the Holy One of Israel.
You are going to need Him.
In the end, after the evil army that will cover the land like a cloud is destroyed, and "the curse" against every attacking nation is witnessed, "Then the world will know that I am God, and you are my people" – Isaiah 49.
Thus, sayeth the Lord.
© Neil Brian Goldberg
---
The views expressed by RenewAmerica columnists are their own and do not necessarily reflect the position of RenewAmerica or its affiliates.
---