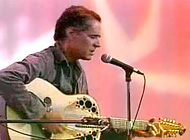 Neil Brian Goldberg
Mass insanity

By
Neil Brian Goldberg
February 15, 2017
Has there ever, ever been such an all-out assault by every element of the press, the media, the teachers (and thus the students and the schools), the entertainment industry, the judiciary, the betrayers in his own party, and the world press on any president in history?
The name-calling, the insults, the lies, the subtle and outrageous public threats.
I call for the laws against
sedition
to be enforced as soon as possible.
Stand with your president! Do not shirk from defending him from the deluded, deranged, intellectual insanity trying continually to destroy this nation by blindly attempting to destroy the only man who can save it. It is mass insanity. It is a national death wish – instigated and magnified by those who are certain they know, but what they do not know is that their "knowing" is their blindness.
Stand with your president, loudly and boldly, unashamedly and courageously. He deserves no less! There's nothing they hate more than a "true-heart" man.
It is a mass death wish. The seed is abortion guilt and intellectual betrayal...but even more, it is blindness that has somehow gripped even the most intelligent and good-hearted purveyors of the new age.
They hide behind grand causes of "peace" and "save the planet." They run from Jesus and worship "the mother" earth. Yet they think nothing of stopping a tiny heart – all intertwined with a warped perception. Automatically accepted is that this "divine" mother is equivalent to women's rights – as if the mother of all life actually sanctions, via this new religion which feminism has become, the killing of her little ones while still in the womb. This is the crossroads for the survival of America and of freedom itself in the world. It is beyond politics. It is now, in reality, a spiritual battle and a metaphysical war on levels, though invisible, much more powerful.
We must fight accordingly all we can on the worldly level, but even more so in the spiritual realms of repentance (prayer and fasting), good works from an attitude of selfless service, personal discipline, and steadfast, determined, virtuous living.
Yes, a transformation of our personal habits and actions – returning to modesty, mutual respect, devotion to God, family, and country.
We are witnessing the deeply embedded, mountainous debt of
karma
of our nation. Even though we have gotten a courageous leader with true vision and a clear aim – a strong and loyal man – this national karma has the power to demand payment. What we see are not just deranged and purposeless mobs, well-educated with ignorance and lies, physically attacking anyone with the wrong t-shirt on, but what we are really witnessing is that karma – this national debt, once subtle, almost invisible – finally taking physical form.
This physical manifestation began in earnest with the election of a depraved, false president, a Trojan horse – welcomed in through the broken gates and filled with danger...to be released while we slept.
The purveyors of violence talk about assaulting the First Lady, as Helen of Troy was, and their dream, whether they know it or not, is America burning and falling – with heads rolling and streets running with blood. And when they finally realize that their own head is on the chopping block, they will find the peace they subliminally sought in order to satisfy their misery and guilt.
This is a national malady, a mass death wish. Those of us who are still awake, who have bitterly repented, and who cherish life, goodness, purity, and the God who created us, must be strong, noble, and full of faith.
Do not wonder or doubt. It is they who are warped and completely wrong. Yes, they hold impressive positions and possess impressive credentials, but they are wrong about everything.
Yes, they appear strong. They are so loud, so violent for their cause of peace, and so bloodthirsty for their cause to have the right to murder the most innocent and the most precious.
Yes, they appear formidable, linking together all of the good phrases and noble causes – giving the unarguable appearance of correctness, goodness, and intelligent purposes – but this is the false light. This is the moon, not the sun. This is the anti-Christ, not the Savior. This is evil and ignorance posing as truth and goodness.
This is mob rule demanding the right to murder. This is disguised surrender hiding behind false pacifism.
This is death arriving and leading the haughty, arrogant parade of lost "knowers" into hell.
[An edited excerpt from my new book,
Mass insanity
(c)2017, all rights reserved]
© Neil Brian Goldberg
---
The views expressed by RenewAmerica columnists are their own and do not necessarily reflect the position of RenewAmerica or its affiliates.
---