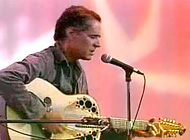 Neil Brian Goldberg
Beg God NOW

By
Neil Brian Goldberg
July 15, 2020
Just when I thought that some of our political leaders could not possibly become even more stupid, blind, cruel, irresponsible, or downright demonic, along comes a new piece of legislation from Hell. The right to murder newborn infants, for no reason (any reason would be bad enough) whatsoever.
Legislation has been signed by governors of several states and is already in practice. Infants are being slaughtered this very day. Late-term abortions were not enough. Partial-birth abortions were not enough.
Those behind these ghastly crimes had to be sure to seal America's debts to Heaven and to Hell.
When I first heard the horrific news, that such fiendish practices were to become lawful, I posted in several short statements on Facebook and in messages, that "Mother" Nature would soon answer in a terrible way.
Almighty God does not have to curse any nation or any people. He has but to lift His hand of grace away, and leave them to their own folly, and to their own destruction by their very own hand.
When the China virus first appeared, it was obvious to me that it was only the beginning of the curses we have placed upon ourselves, though delivered via worldly and foreign sources.
I made note with knowing astonishment, that it was only the beginning of the dreadful answer from a just God to the arrogant cruelty, the blind greed, and lust for more power and more wealth, and to the elitist science, worshiping itself as brilliance and ingenuity...all misplaced and ill-used. Not giving, but destroying; not honoring the source of it all, but insulting, mocking, and completely disrespecting and disregarding—even denying the existence of that which causes their own hearts to beat.
Everything of this world always has a price. Some say even a butterfly's wings beating creates a wide-ranging effect—we believe this. What then of the murder of a newborn, alive and well, yearning to enter the world and write its story and make its contribution as intended?
Tell me, oh learned ones. Tell me, you respected icons of higher intelligence and stunning credentials, awards, and accomplishments. Tell me how much more of a wide-ranging effect will these hellish, brutal, inhumane, and utterly disgusting insults have to all of life and to all that is holy; how much, how far and to where will these take our poor nation?
As the virus became known and continued to spread, accepting in our busy strides, yet another abomination, we are finally beginning to ask, though not yet fully aware of the cause and effect of it all, how much? How far? How many strains? How long?
How great can be the anger, the scorching rage of the Source of all life see of a Nation which has been given the best of everything—thankless, depraved, corrupt to the core, murdering its own future!
Beg God with all your might for the mercy we have forgotten and refuse to give, even to our newborn babies.
Beg God now!
© Neil Brian Goldberg
---
The views expressed by RenewAmerica columnists are their own and do not necessarily reflect the position of RenewAmerica or its affiliates.
---