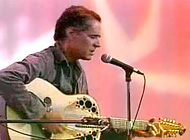 Neil Brian Goldberg
A special meaning

By
Neil Brian Goldberg
December 16, 2020
I watched a film called "The English Game"—an entertaining film about the early days of football (soccer), with the main plot revolving around the coveted prize of the big silver cup awarded to the winner of the finals.
When the cup was won after much intrigue and striving, I watched as the large silver trophy was handed to the captain of the winning team.
This was followed by great celebration and pride by the athletes and the people of the town where they grew up.
Well, I looked at the great trophy and thought to myself, "Hmmm, so much fuss about a piece of silver metal," but I wondered, why is it so special and important? Why is it different from some artifact on someone's garden table, hardly noticed, and of no particular importance. It's just a large chunk of silver metal, or is it?
There are specific engravings on that metal declaring that the team which possesses that "Cup" has a rare and hard-earned honor. The writing engraved on that cup declares a rank of championship, and that is why it is fought over, cherished, and handled with care. It was given special value and meaning.
This is true of many other objects and metals formed into specific shapes with special words engraved upon them, declaring bravery, self-sacrifice, even wounds incurred in selfless service.
The words engraved on those metals render them to be much more than hunks of metal, formed into stars. They have become rare and filled with meaning and purpose.
Here we have a country made up of coastlines, mountains, rivers, open spaces, and crowded cities, with volumes of commerce coming, going, and circulating.
That is all we have here, just a country, and there are so many, all with mountains and borders, rivers, teaming cities, and commerce. Just another "nation"?
Except that we have engraved upon it a "Declaration of Independence" and a "Constitution" and a "Bill of Rights," stating that all people are "created" equal by a loving and omnipotent God; and that in this country, the "government" governs only by the consent of the "governed."
This nation has the name "AMERICA" and "THE UNITED STATES OF AMERICA" engraved upon it, and "IN GOD WE TRUST" written on its currency.
If one reads on, they will also see "THE LAND OF THE FREE" engraved upon the mountains and the prairies and the oceans, white with foam.
At that point, any true heart will not have to look or read any further. They will understand why this is not any ordinary country; and from the depths of their heart, with gratitude, they will boldly, or silently sing:
"GOD BLESS AMERICA, MY HOME SWEET HOME."
Yes, "GOD BLESS AMERICA, MY HOME SWEET HOME."
Thank you, Lord. Please save our nation, we humbly call.
© Neil Brian Goldberg
---
The views expressed by RenewAmerica columnists are their own and do not necessarily reflect the position of RenewAmerica or its affiliates.
---