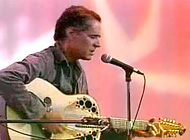 Neil Brian Goldberg
How many teeth are in a horse's mouth?

By
Neil Brian Goldberg
December 18, 2020
Once there was a town where the question of "How many teeth are in a horse's mouth?" arose. This does not seem to be an important question to many of us, but in that town, for ancient cultural reasons, the well-being, possibly even the actual survival, of their town depended on an undisputed conclusion to the most important question of the time.
There were studies and commissions, public debates, many a fistfight, and even some sizable clashes between groups from each side.
Some were sure there were thirty-two teeth in a horse's mouth, others passionately argued that there were forty-two. A farmer showed up with an old horse which had only eleven teeth left in his mouth. Some argued that at least helped prove their point that there were less teeth than their adversaries claimed.
This was widely reported on and argued until everyone realized that their official inquiry had gotten sidetracked. So they proceeded, round and round with their suppositions and endless pronouncements as to how many teeth each side desperately wanted there to be.
Meanwhile, the horse had eaten a good amount of oats and hay, and not long after, let loose a large steaming pile of manure. Eyes watered and noses were covered with cloths. The arguing, guessing, and surmising became much more difficult.
Finally, an old and respected statesman came out of retirement to put forward a completely new approach. He simply suggested that the horse's mouth be pried open, and that a select committee actually count each tooth in the horse's mouth.
All agreed that this was true wisdom, and should be implemented as soon as possible, but who would comprise the make-up of the committee, and who would choose those who could be trusted to honestly and efficiently count the teeth in the horse's mouth?
This vital issue was argued and fought over for some days, laying the groundwork for a definite appeal, no matter what the conclusion.
Finally, two pastors, one school teacher, and a retired Army general were chosen to comprise the committee that would now meet by the horse to pry open its mouth and carefully count the number of teeth therein!
There were motions to remove the horse from the still odiferous, and increasing pile of fresh manure, but rancorous objections arose against any relocating of the horse.
"How will we know that no changes occurred during the relocation of the horse? How will we know if it is the same horse?"
Red faces, bulging eyeballs, and throbbing veins in the neck. The townsfolk argued and raged as to whether or not the horse should be moved. No agreement could be found, so finally the horse was left to stand in front of the ever growing, refreshed pile of steaming manure.
During the wrangling, a few slipped on the coated street surface, and arose with well defined manure circles on their knees and buttocks, diminishing the power of their presence and their arguments. A fist fight broke out when Jeb Parker told Mike Green that he was "full of horse pucky!"
Well, there was finally an agreement to immediately pry open the horse's mouth and to allow all who wished, to look and count the teeth themselves, but just as they were about to begin, an express letter arrived. It was from the State Animal Protection Department. In a strongly worded directive, the entire town was prohibited from bothering the poor animal any further; and told that it would be considered extreme animal cruelty and abuse for anyone but a certified veterinarian to gently attempt to open the horse's mouth; but that under no circumstances was anyone to upset, harm, or embarrass the put-upon animal in any way!
The town council would have to meet to decide how to handle this big government intrusion into their local affairs, and then return to resolving the lingering issue of "How many teeth are in a horse's mouth?"
The State Animal Protection Department was assured that all necessary precautions and procedures would be adhered to. With the Animal Rights people satisfied, the entire town showed up bright and early, eager to resolve the issue of "How many teeth are in a horse's mouth?" finally resolved; but when they arrived, they found that the horse had died!
This immediately gave birth to a myriad of accusations from both sides. Who killed the horse, and how can we count now? Was a tooth or two lost during the horse's demise? Did he swallow a loose tooth or two while expiring?
The last that was heard of this story was that there would be a series of in-depth hearings, and special investigators brought in to determine who may have murdered the horse, perhaps to prevent a true counting of the horse's teeth.
Each side accused the other, and all demanded that the horse not be touched or moved until all inquiries, hearings, and investigations were completed. The Animal Rights people were not very happy either, and began their own investigation.
Warmer weather set in as the weeks passed, and the smell of the manure intensified, combining with the increasingly putrid stench of the dead horse, until the entire town of Dead Crow, also known as "DC," began to become ill. They still hoped that someday they would find out just how many teeth were in that poor horse's mouth.
Count already!
© Neil Brian Goldberg
---
The views expressed by RenewAmerica columnists are their own and do not necessarily reflect the position of RenewAmerica or its affiliates.
---