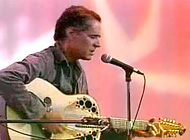 Neil Brian Goldberg
Do not pass go

By
Neil Brian Goldberg
December 27, 2020
"GO TO JAIL"
"GO DIRECTLY TO JAIL!"
"DO NOT PASS GO"
"DO NOT COLLECT TWO-HUNDRED DOLLARS"
"GO DIRECTLY TO JAIL!"
Now that the truth is out, and now that anyone not captured by (or who has escaped from) the very contagious epidemic of "group think" can clearly see that Trump did indeed win by a landslide; now that the overwhelming and undeniable truth is clearly at hand that this presidential election was disgracefully and despicably stolen, pilfered, lifted, and to put it simply—robbed!! (Unless, that is, one is a die-hard Dem, desperate for power, or a deluded educated dummy, too full of false knowledge to see, or one so unable to face the truth about the "tiny beating heart."
These true believers, with all they have invested in social contacts and expensive schools, will argue well and forever, but they will never consider actually counting how many teeth are in the horse's mouth, and this is the worst ignorance of all; that which denies the truth, while refusing to consider "SCIENTIFIC" evidence at hand.
Folks, we've been mugged, and in a real sense, in part, it really was a mugging if we think about indoctrinated, big heavy-handed thugs actually manhandling and unlawfully threatening real violence to prevent bonafide election observers from entering polling places—places where serious and lawless vote tampering appears to have occurred.
Now, the criminals, the liars, the betrayers, and the skilled media-enabled doublespeak, doublethink professional cons boldly accuse the man they robbed of being a robber, and the man they slander and demean, as being the liar, and they accuse this great, great president, from whom they have obviously stolen this election; these shameless low swamp creatures accuse Donald J. Trump of stealing the election, which he unquestionably has won by a landslide.
This fantasy is circulating like a great joke, or a juicy piece of gossip, or like a Nazi "Big Lie," retold and retold in every way and in every medium possible; but in truth, no lie, no matter how large, no matter how loud, and no matter how many fools believe it and repeat it, no lie can ever be turned into truth!
So how does one respond to this overwhelming delusion, deception and outright treason?
Well, now that the truth, though greatly suppressed, perverted, and maligned, is definitely at hand. I can only say:
"GO TO JAIL"
"GO DIRECTLY TO JAIL!"
"DO NOT PASS GO"
"DO NOT COLLECT TWO-HUNDRED DOLLARS"
"GO TO JAIL!"
© Neil Brian Goldberg
---
The views expressed by RenewAmerica columnists are their own and do not necessarily reflect the position of RenewAmerica or its affiliates.
---