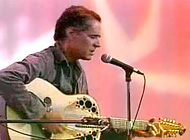 Neil Brian Goldberg
Open letter to Brother Ben

By
Neil Brian Goldberg
February 13, 2021
An inspired and inspiring young man, called "Brother Ben," is giving his all to lift the black community. I have said many times that it is most important that the "Gangsta" cultures in those areas must be changed.
It should not be a badge of honor to have been in prison; it should not be seen as having "heart" for punching and ruining an elderly white person from behind. This is cowardice, common ignorance and racist! These attacks must be mandated as "hate crimes"!
Most believe that the curse of "slavery" is gone, but there is a modern slavery just as bad, causing young black people to identify with that horrid past. I call it, "mental slavery."
Instead of realizing and grasping the advantages and opportunities at hand, just because they are black, these amazing, talented, strong, and spirited black youth defer to the invisible chains of mental slavery to justify violence, looting, and burning of even their own neighborhoods and black businesses...harming their own people whom they claim to care about—while the mass media, truly the "enemy within," does all it can to perpetuate and inflame the dire situation. Instead of helping, these selfish, mean-spirited, and dishonest writers sell their souls to the enemies of freedom!
We all know that throwing money at such problems does not do much to actually change things. It will take massive projects that actually create tangible changes.
Here are some of those ideas.
_______________
Dear Brother Ben,
Free meals are darn good, but you know, so many need homes. Here's a workable idea. Ask the city to allow your organization to take possession of a few abandoned buildings, as a pilot. There are so many of these places. They are an eyesore and dangerous for many reasons. Obtain any grants, or help possible, to hire homeless workers and solid supervisors to completely renovate them. Many of these homeless have skills from their past—electrical, plumbing, carpentry. Give them paying jobs, doing what they can. There are many retired police and security guards just wishing they had something to do and a way to help.
Bring them all in and turn those rat traps into life changing residences. The retired police and guards can help to police these dwellings. Retired teachers can run non-stop reading and math learning hubs. Retired craftsmen and women can run non-stop apprentice hubs in many neighborhoods. This kind of action would be applauded by all of America. Everyone likes to see folks working hard to get on their feet. Another good idea – urban farming on rooftops! Hoist up earth, have wooden frames built as growing areas, and grow good food for the entire neighborhood. Can keep young people busy, while learning farming, again, run and taught by retired and homeless with farming histories. Golden, glorious and workable. Shine bright lights on any selfish politician or official refusing to help. Once proven, this can be done all across the country—cleaning up cities, and reclaiming lost lives.
God's speed Brother Ben!
© Neil Brian Goldberg
---
The views expressed by RenewAmerica columnists are their own and do not necessarily reflect the position of RenewAmerica or its affiliates.
---