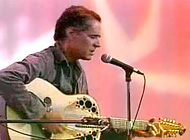 Neil Brian Goldberg
White Supremacy

By
Neil Brian Goldberg
February 22, 2021
It is easy to throw around labels and attach inflammatory meanings and connotations to any word, depending on who creates the connotation, and on the agenda or mindset of who is offended by the words, or who is trying to create anger and misunderstandings for an ongoing agenda.
If their cause is just, it is easier for pretenders to use the power of a righteous cause, mixed with their own interpretation of the phrase or words at hand, to enhance their own standing or position, as well as to diminish the standing of even a good person with good aims—only for their own personal benefit. We have seen these tricks used many times. Some see it, some don't; and some won't, no matter the cost, even to their own people. This is selfishness disguised as altruism, caring, and virtue.
Here is my view of "White Supremacy."
"WHITE SUPREMACY" does not mean hating anyone, nor persecuting—nor even thinking whites are somehow superior as individuals.
White supremacy means: historically, white people invented the telephone, discovered electricity, invented trains and planes and automobiles. They evolved medicine into open heart surgery, artificial hearts, kidney transplants, motion pictures with sound and color.
They wrote the "Declaration of Independence" and the inspired Constitution of the United States, and they, the white people, ended slavery!...and fought a terrible war to do so. Need I go on?
Now some will say that the Civil War was really about other business-type issues, but the fact is that so far as the general public and the rank and file were concerned, that war was billed and sold as the war to end slavery, or they never would have gotten the support or the enlistments that were needed.
Also, we must acknowledge that many former slaves fought bravely for freedom, but it was the Christian white people who demanded that America live up to what was written down and promised—Freedom and Liberty for all! And that is what we must cling to and demand even now. You can hate the wrongs done in America's name, you can despise the corruption and the betrayers, but never hate the Land of the Free—America—the greatest nation that ever was and still the hope of the world. There is no "cause" more important, and no individual has permission to redefine it, or steal its magic—the glow of freedom and justice, and the pursuit of happiness.
But there is also "Black Supremacy" in sports and music, entertainment, and literature, as well as a history of black inventions and contributions. It must also be noted that if black people had the same opportunities as whites through the centuries, who knows what other amazing contributions would have occurred.
For me, one of the greatest accomplishments of our black brethren is that they came out of bitter and impossible circumstances, and even after being persecuted, denied equal opportunities, and much worse for so long, still they never became a bitter, hateful people.
Because of attempts by the mass media (the enemy within) and those so-called leaders from both sides, doing all in their power to foment discord for their own selfish reasons, the term "white supremacy" has become a rallying point for white extremism, and a threat to people of color. These false leaders and wicked commentators have created a connotation and a label of hate. This is wrong!
Now, if you want to take on the white race, go right ahead, and invent something wonderful, and many have, but it cannot be denied that there is a truth, historically, to "white supremacy," seated in amazing inventions and accomplishments. But there is also "white inferiority," based on the misuse of inventions, great minds, and great power. We have been behind on virtuous use of these accomplishments.
No matter our race, we must all evolve beyond selfishness, greed, and lust for power over others. If we do that, thoroughly and lovingly, then there will be "Human Supremacy," seated in "Divine Supremacy"—and the One Living God, to which all religions point, will smile upon a happy world.
© Neil Brian Goldberg
---
The views expressed by RenewAmerica columnists are their own and do not necessarily reflect the position of RenewAmerica or its affiliates.
---