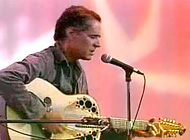 Neil Brian Goldberg
Normal degenerate depravity

By
Neil Brian Goldberg
March 5, 2021
There is a photo featured by Yahoo. It is a large group of attractive young people, all naked, partaking in various sexual acts. It was, of course, well done. Some will be shocked and repulsed by the betrayal of intimacy, some will be affected and seduced into desire for that illusion of fantastic pleasure, and those who have discernment will see it for what it is—a vulgar, arrogant, wicked attempt to desensitize our nation to degenerate depravity, to make it normal and acceptable.
Some will say, "Who cares? Let them do what they want, different strokes, live and let live," etc. I agree, who cares what others do alone and in their own space. If they catch diseases, or wreck what could have been fulfilling relationships—yes, that's life, and if you are opposed to such activities, then you are "prudish, uptight, sexually repressed, afraid of sex," or just a good old hater.
Well, no, not when it is placed in the public eye, ready to be seen as one scrolls the headlines, and suddenly the graphic image, suggesting all vulgar possibilities, has been slipped into your consciousness, and worst of all, scarring and besmirching the innocence of the young, and this is my real concern.
Few young people have the ability of foresight—to look ahead and understand cause and effect, what leads to what and where their feet are taking them. Most young people, even if they are sexually active, are inexperienced as to the subtleties and the far- reaching effects of degenerate depravity.
Why is it "degenerate?" What's wrong with sex? Let me ask, what's wrong with eating? Do we want people to starve? Are we against food? Not at all, but if one lives on sugar, processed foods, fried in oil, and filled with cancer causing additives—that is another story.
Sex is a great gift, meant to produce amazing babies, and sex is a blessing of intimacy between two people who deeply love each other. The problems of life can harden hearts, discourage and overwhelm people; but intimate sex can dissolve those afflictions, and renew a oneness of peace and forgiveness. Sex can revive love and put aside grudges.
Vulgarity and gluttony, sooner or later, always bring about suffering, even early death. That is why wise people created rules, and that is why the all Holy scriptures demand modesty, and limits in regard to sexual behavior.
Young people need to be taught to accept that they will have many desires, but having a desire does not demand surrender to each whim of the body or curious mind. Young people need to understand that all desires must be controlled and limited and that this is what strength is—controlling one's own self is one of the greatest achievements in life, and which yields the greatest rewards.
It must also be understood that, when one is treated unfairly, is disappointed, is feeling friendless and alone, feels hopeless, desires flare up offering to take away the unbearable pain, it becomes easy to succumb to drugs, alcohol, and to let one's self be used for the illusion of friendship and acceptance.
How to explain to the young? They don't want to hear it, and they won't listen. They have discovered sex and drugs, and you know nothing. How to reach them?
When I was about twelve or so, my dad called me over and sat down with me for a discussion, which rarely happened, he was a hard man, and a heavy smoker. He took a deep drag on a cigarette, and then blew the smoke through a cloth. Then, he showed me the brown stain on the cloth and explained that that nicotine coated the lungs, which was very bad. He said, "You can go and smoke on the side, I can't stop you, but this is what it will do to you." Because he showed me that caring and respect, I never smoked cigarettes, and neither did any of my friends. For us, it wasn't cool.
Years ago, I taught in some of the toughest schools. I wanted to somehow explain so much to these really good kids, though they were all on probation, and these classes were their last chance to stay in school, or go to prison. How to reach them?
One of my attempts, among many, was to hold up a strong pointed needle. I said it was necessary to poke some of them with the needle. "It won't hurt much, and there will only be a small drop of blood, OK, let's begin, who will go first?" There were no takers.
"Come on. I said, nobody wants to get stuck?" I acted so surprised, what was the big deal?
Then I explained, "Why doesn't anyone want to get stuck?"
"Because you don't want pain, and because you don't want to bleed."
So why stick yourself by doing stuff that will be much worse for you? Why not build your life and have it easier? You can be riding in a nice car, passing the guy peddling a bike because he got his third DUI. Who do you want to be—the guy in the car, or the guy on the bike? Silence.
One day, I held up a small, round metal object and told the class it was worth twenty-five dollars, and you could find them in junk boxes at the flea market, no one knows what they are.
The students were all stretching their necks trying to see exactly what I had in my hand, but I quickly lowered my hand.
"Oh, you want to see it, you want to find them—but I'll tell you what I am bringing you every day is worth way more than $25.00. The things I am sharing with you and telling you about life can be worth fortunes of all kinds. Silence.
They loved to get out early, even one minute early was a big deal to them. So at the end of each day, about three minutes before the hour, I offered them a chance to leave early—as soon as every single one of them was completely quiet and still.
"OK, let's see if you can get out early—everyone still, not a sound or a movement.
"Carlos, who is in charge of your foot, it's moving, I hear whispering, feet shuffling..."
"Come on man, shut up," etc., from the class. (No one was cool, unless they were quiet and still.)
Finally, usually with a minute or less remaining, there was complete stillness and silence, I made sure it held for an extra few seconds, and then said, "Get out a here."
Rumble, rustle, shuffle scrape—they raced out the door, not realizing I was teaching them self-control, self-respect, and a feeling of real accomplishment and new ability which would stay with them all of their lives. I hope this helps somehow.
© Neil Brian Goldberg
---
The views expressed by RenewAmerica columnists are their own and do not necessarily reflect the position of RenewAmerica or its affiliates.
---