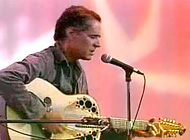 Neil Brian Goldberg
The quiet purge

By
Neil Brian Goldberg
May 6, 2021
The ancient I Ching writings say, "When the inferior man rules, the superior man withdraws," but my country is in peril, which means freedom itself is in peril, as the evil tide of false pacifism and disguised surrender to tyranny is secretly covering the land.
It is becoming increasingly apparent that names are being listed, positions being lost, mob rule being expertly cultivated, fear being enhanced at every opportunity, and loving flag and country borders on being a crime.
If you love the flag and show devotion for the greatest country ever, you are, or are heading for, the "white supremacist" column.
The best and most honest newscasters methodically are being removed. Companies are being threatened, attacked, smeared, and boycotted for not falling in line with the "group think" educated dummies, unknowingly going along with the latest political fads funded by the enemies of freedom.
What set me off to write this was an attempt to simply pay my slightly overdue PO Box fee.
I tried to contact the USPS simply to pay for my PO Box, and I am out of town. Nothing on any USPS website allowed me to simply pay my PO Box fee. After over a half hour of searching the site and then waiting long on the phone line, I finally reached a friendly woman who understood, but said she had to transfer me. I waited again.
Finally, a man with confidence and know-how answered. I told him nothing worked, etc., and it was the worst site ever. He began to help. "Go there, hit that, keep looking, go there, hit that, find that, press there, find that, hit that, go to there, it's there, keep looking, hit that, find that, go to that." Finally, just one click left. "Click on that," I did, but nothing happened.
The USPS expert was perplexed. He did not know why it did not work, and he did not know what to do. I asked if I was supposed to just let the box expire. He told me that I could send in by mail.
Then, I informed him that I had spoken to someone at my PO branch, and I was told that I had to come there in person to pay for my box, that there was no other way, and the man also said my box had been unpaid for over a year, which turned out to be wrong.
I remarked that the man gave all wrong info, and didn't know what he was he was doing. I added that he had a thick accent and sounded like he was from the Middle East. I did not mention a country or a religion, but the stalwart guardian at the PO gates quickly admonished that I should not be prejudiced.
The issue is that this man did not have a command of the language, and did not have any correct information, but the arrogant, intellectual, indoctrinated bully side-stepped the truth of the matter (what they do) and tried to intimidate me.
I strongly answered, "This is America, and you can speak without it being an attack on someone. Everyone is tip-toeing around, afraid they might say the wrong thing—hire people who can read and write and speak the language—wherever they are from." He then told me I would have to send in $226 to renew the box, and "Thank you for calling the United States Postal Service."
Later, I read about the USPS being used to quietly collect names of people and companies resisting this vast but quiet coup. The tone of the "agent" at the post office call was very strange, and I thought seemed threatening in a knowing way. I believe I caught the correct vibe, and that my name has been added to the good old USPS secret list of enemies of the quiet coup.
I have barely covered all such manipulations, deceits, and betrayals that are going on. Most reading RenewAmerica already know, but still, with all the pressure, all the smiles masked, all the false scary numbers, all the vague insinuations and threats that we are being watched, and that consequences are coming, still they cannot get the American patriots, which IS most of us, regardless of the false polling. Still these sly, creepy haters of freedom and all that is pure and decent, these pedophiles, these blood drinkers, these murderers, rapists, and traitors, with all their power and all their stealthy tricks—still, they cannot persuade the American people from all races and religions to stop loving and believing in the real America. The American creed of equality and fairness, and the American spirit of victory.
They can never convince us to quit or give up on our heritage of "unalienable rights"—for all our people—and the insistence that those who govern do so only with the consent of the governed.
Yes, they can point to and magnify every possible flaw and problem, but still they cannot get around the greatest, most eager to help, most eager to share, freedom and God-loving greatest people in the world.
Freedom will endure, and America will prevail. Stay strong, stay sober, and remain ready!
Know what? I don't really need that far away PO Box, I'm letting it go, keeping my money, and telling my story.
Feels more and more like commie Russia. Bad! Come back soon, President
Trump—we are at war, and freedom needs you.
© Neil Brian Goldberg
---
The views expressed by RenewAmerica columnists are their own and do not necessarily reflect the position of RenewAmerica or its affiliates.
---