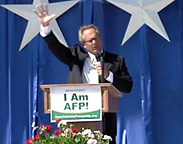 Jake Jacobs
95%+ of our Founders Fathers were Bible believing Christians!

By
Jake Jacobs
September 9, 2013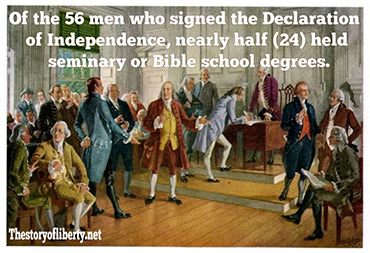 Historically it is quite simple. Well over 95% of our Founders were Christians. Academia, the Secular Left, Progressives, and many Liberals don't like that FACT therefore they re-write or revise American history into their own Anti-Christian image. How do they do it? They make our Founders "Deists" which was an Enlightenment Philosophy that believed that while there was a God He was distant, aloof from His creation and most certainly was NOT a God who required a Redeemer for forgiveness of Sins and entrance into His Kingdom. According to Deists God was not the God of the Bible or the God of Israel.
Deists deplore John 3:16 "For God so Loved the World that He gave His only begotten Son" thus today's Cultural Elites desire to DE-Christianize America's past and have an all out frontal assault in our Schools to accomplish that goal! I hate to admit it but they are winning. Since my early teaching days in Public Schools in Arizona and Wisconsin in the 1980Œs it has gotten nothing but worse and worse as the ACLU, FFRF and Radical Left have intimated Administrators and Teachers from expressing our Christian Heritage in the Classroom.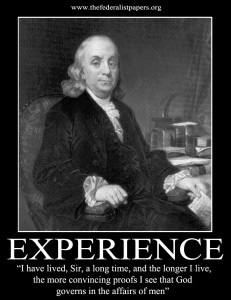 David L. Goetsch sums up our Founders Christian Heritage by stating, "About the religious views of the fifty-five men who developed America's Constitution, my barber will find the following information: 26 were Episcopalians, 11 were Presbyterians, 7 were Congregationalists, 2 were Lutherans, 2 were Dutch Reformed, 2 were Methodists, 2 were Quakers, 2 were Roman Catholics, and one was Benjamin Franklin (whose religious views are still hard to pin down). Because Franklin's views are difficult to ascertain with any degree of certainty, he is the founder liberals like to use as their example of our "non-Christian" founders. Of course, by focusing the attention of listeners on Benjamin Franklin liberals are able to avoid having to discuss the religious views of the other 54 founders. Anti-Christian liberals like to quote Benjamin Franklin's views expressed at various times in his life to validate their claim that America's founders were not Christians. However, they are forced to choose their Franklin quotes carefully or risk invalidating their biased claim. For example, anti-Christian liberals studiously avoid this Franklin quote: "God governs in the affairs of men. And if a sparrow cannot fall to the ground without His notice, is it probable that an empire can rise without His aid? We have been assured, Sir, in the Sacred Writings, that 'except the Lord build the house, they labor in vain that build it. I also believe that without His concurring aid we shall succeed in this political building no better than the builders of Babel. I therefore beg leave to move that henceforth prayers imploring the assistance of Heaven and its blessing on our deliberations be held in this assembly every morning before we proceed to business." Franklin made this thoroughly Christian statement during one of the hotter moments of verbal discord during the Constitutional Convention. It is quite a statement for a man who is the poster boy for liberals who want to claim that America's founders were not Christians."
At the signing of the Declaration of Independence Samuel Adams declared "We have this day restored the Sovereign to Whom all men ought to be obedient. He reigns in heaven and from the rising to the setting of the sun, let His kingdom come."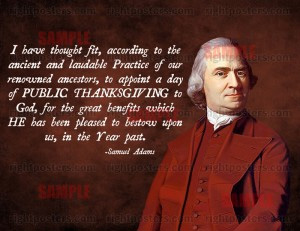 My fellow Americans, Patriots and lovers of the God of Abraham, Isaac & Jacob please join me in proclaiming that Liberty in America cannot survive without God as our Sovereign Master! The Founders believed that thus we can do no less!
© Jake Jacobs
---
The views expressed by RenewAmerica columnists are their own and do not necessarily reflect the position of RenewAmerica or its affiliates.
---