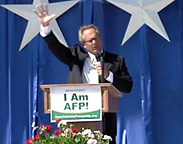 Jake Jacobs
Hollywood Breaking Bad on TRUMBO & Communism!

By
Jake Jacobs
November 16, 2015
Viewer Beware! The movie TRUMBO is BREAKING BAD!
As covered in my book
Mobocracy
on pp.118-123, I expose the FACT that: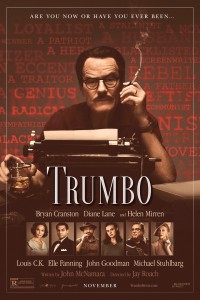 There were a significant number of Hollywood writers who were members of the CPUSA (Communist Party-USA-which was controlled entirely by Stalin's Moscow) in the 1930's, 40's & 50's....Dalton TRUMBO was one of them! While I believe that Bryan Cranston is a Great actor, in Sean Penn (Sean's father, Leo was on open Communist) fashion, Bryan has been going around plugging his latest film TRUMBO, an "agitprop" film that glorifies Dalton TRUMBO and ignores his admiration for Joseph Stalin, and his desire to emulate the Soviet Union, that was dedicated to the militant spread of the evils of Communism around the World.
Here is Cranston's idiotic and historically, ideologically inaccurate interview with the Daily Beast where he says this about STALIN, "I think as far as a country's ideology, America has nearly always been at odds with Russia. They were absolutely needed to be an ally during World War II, but shortly thereafter it was identified that this communist regime under Stalin was unbelievably cruel and vicious. But the truth is they weren't communists. Stalin wasn't a communist; he was a fascist dictator. But the name "communism" stuck to that." Here's the full article:
http://www.thedailybeast.com/.../bryan-cranston-s-first-amend...
We live in an amazing country! A country where we allow those who would destroy our freedoms, the freedom to freely express their militant ideas in various forms....
Fools in America have the freedom to belong to the NAZI or the CPUSA....
Hollywood fools of yesterday & today still have the freedom to spout their Anti-Freedom Ideas freely...
& like Hollywood Writers & Producers of yester-year, we have the right and the freedom to reject their TOTALITARIAN ideas and expose their idiocy for what it is: TYRANNY!
WATCH the classic film, "On The Water Front" with Marlin Brando & Directed by the Great Anti-Communist Elia Kazan (the Stupid Hollywood Lefties booed him when he won a Lifetime Oscar)...you will learn of the pernicious nature of the Hollywood 10 and their clever use of "Civil Liberties" to advocate Communists tactics that would eventually, if let unchecked, destroy civil liberties.....
Shame on you Bryan Cranston for BREAKING BAD in your defense of Dalton TRUMBO, a man dedicated to STALIN's EVIL Worldview & Empire & even supported Hitler.....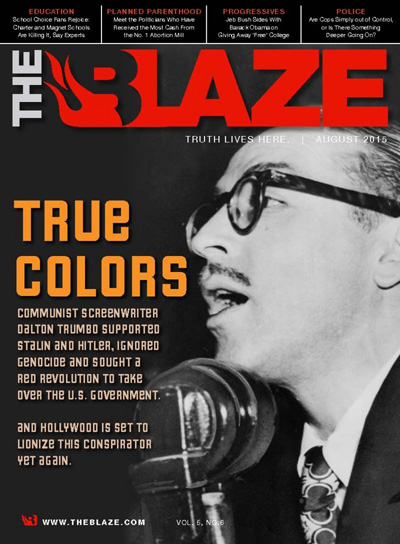 © Jake Jacobs
---
The views expressed by RenewAmerica columnists are their own and do not necessarily reflect the position of RenewAmerica or its affiliates.
---