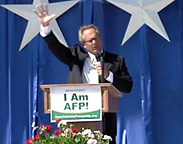 Jake Jacobs
Green Bay Packer Aaron Rogers and militant Islam's war vs. the world!

By
Jake Jacobs
November 18, 2015
I am a passionate Green Bay Packer Fan. I think the word "fanatic" comes from my love of the Green Bay Packers. I have the utmost admiration and respect for the God given gifts and talents of Green Bay Packer Quarterback, Aaron Rogers. I've watched him razzel- dazzle, his way to a Super Bowl Trophy, and many wonderful Packer victories and hopefully, a few more Lombardi trophies before his career is over. I even saw Aaron destroy an astronaut on Jeopardy, he is one smart guy.
On Sunday, November 15, 2016, two days after the horrible-deplorable militant Muslim murder of well over one hundred people in Paris, France, by ISIS-the Islamic State, there was a moment of silence honoring the victims of those murdering militant Muslims. During that moment of silence, a fan yelled out, "MUSLIMS SUCK!" What a dumb, stupid, rude, crude and graceless, dishonoring thy neighbor, thing to do.
On that lovely Autumn Sunday, after the Green Bay Packer loss to the Detroit Lions, I watched the post game interview with Aaron and was quite impressed when he said, "I think it's important to do things like [the moment of silence]. We're a connected world, you know – six degrees of separation. I must admit, though, I was very disappointed with whoever the fan was who made a comment that I thought was really inappropriate, during the moment of silence." So far so good Aaron.
BUT...
then Aaron concluded with this statement: "It's that kind of prejudicial ideology that I think puts us in the position that we're in today, as a world."
With all do respect Mr. Rogers, a fan saying an inane-prejudicial statement, such as "Muslims Suck" at a Packer game, does not put us in the "position that we're in today, as a world." Militant Islam, "put us in the position that we're in today, as a world." Militant Islam's "prejudicial ideology" of JIHAD is at WAR with the world, in spite of a few nut job statements during a football game.
You could have had 81, 435 respectfully silent souls on Sunday, or 81,435 declarations of, "Muslims are wonderful, Allah Hu Akbar!" vibrating throughout Lambeau and it would not matter to the prejudicial ideology of the murderous militant Muslim mindset of Mohamed's minions who would crucify, decapitate, rape, pillage and explode a bomb in Lambeau, if they could.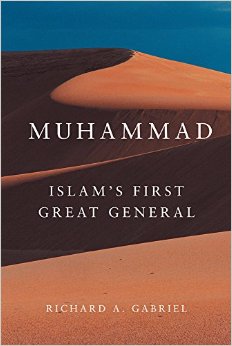 You are a VERY admired and respected sports figure in America Aaron. We know that God has given you a great mind, therefore, I suggest you take some time out to study what ISIS-the Islamic State, studies and emulates: 7th-8th century Jihadic Islam and the militant teachings of Muhammad.
In your studies will quickly discover the source of why we are "in the position that we're in today, as a world."
ISIS is Muhammad and Muhammad is ISIS.
Here are a couple book suggestions to get you going: MUHAMMAD:ISLAM'S FIRST GREAT GENERAL and The GREAT ARAB CONQUESTS by Hugh Kennedy.
Thank God the vast majority of Muslims in the world don't follow the militant jihadic teachings of Mohamed, and his successors, the militant Caliphs, Abu Bakr, Umar, Uthman and Ali et.al.Thank God they have cognitive dissonance with those teachings.
I know Mr. Rogers it was not a beautiful day in the Green Bay neighbor on Sunday, between your third loss in a row and a stupid, "Muslim sucks" statement at Lambeau. However, to equate that fan's rudeness and idiocy to the cause and effect of what REALLY puts us in "the position we're in today as a world," illustrates how even one of the smartest of NFL-Quarterbacks, needs to KNOW the real enemy before they speak. I believe that in your heart you meant no harm and you meant to express your disgust over that fan's childish proclamation, but that dumb fan is not the enemy...the enemy is Muhammad's Militant Muslim-Disciples whose, "prejudicial ideology...puts us in the position that we're in today, as a world." Here's a link to what Aaron said: http://deadspin.com/aaron-rodgers-criticizes-packers-fan-who-screamed-musl-1742763512
© Jake Jacobs
---
The views expressed by RenewAmerica columnists are their own and do not necessarily reflect the position of RenewAmerica or its affiliates.
---