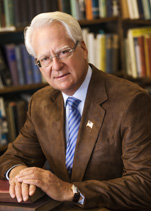 Larry Klayman
Needed now: A new revolution day!

Larry Klayman wants to rejuvenate what was created on July 4, 1776

By
Larry Klayman
July 11, 2019
Go to www.FreedomWatchUSA.org to Support Citizens Grand Juries! Share and Donate
President Donald J. Trump's July 4, 2019, celebration in our nation's capital was predictably met with scorn and hatred by the forces of the left, comprised of the likes of the current crop of socialist Democratic presidential candidates, Muslim congresswomen like Ilhan Omar and Rashida Tlaib, radical feminists and so-called pro-choice advocates, radical LGBTQ activists, radical blacks, estranged whites, the radical Jewish left and of course atheists of all persuasions and colors.
To top it all off, the country also witnessed the burning of the American flag right outside the "pearly" White House gates, a disgraceful display by mostly communists who are better suited to carry on in the streets of Beijing or Moscow, much less Havana or Caracas!
All the while our 45th president held his head high, forsaking partisanship but instead extolling the virtues of our Founding Fathers and the great land they had bequeathed to all of us. Adorning the event in tribute to our fallen heroes was our military, without which our country would have ceased to exist long ago.
So it was that the modern left, as I will call it, a coalition of misfits, losers, miscreants and haters of all stripes, literally spit on we "deplorables" and customers of Walmart on our 243rd anniversary.
Rather than withdrawing in despair from the fight that lies ahead to save our beloved republic from these barbarians at the White House gates, buttressed and supported by the vile lost souls of CNN, MSNBC and even some at Fox News such as Chris Wallace, Shepard Smith, Andrew Napolitano and the network's ever-growing number of "Never Trumpers" under the new "leadership" of Lachlan Murdoch, We the People must fortify our resolve and march on, realizing that a new revolution is necessary to rejuvenate what was created on July 4, 1776, in my native city of Philadelphia.
Currently, the music we heard at this year's Independence Day, at barbecues, fireworks events and other gatherings of family and friends is more akin to violinists playing on the deck of the Titanic as it sinks into a sea of corruption in what we all have come to call the swamp. In the words of Thomas Paine in the days leading up to our first revolution, these are the days that try men's souls.
For if we allow the left to take over the nation, either at the ballot box or as they obviously plan by force if they are not successful otherwise, all will be lost. Our children and grandchildren will livee in a virtual Bolshevik-style state, more akin to Ayn Rand's "Atlas Shrugged" and George Orwell's "1984" than the miracle that was created 243 years ago.
And that is why I urge you to join forces with our Justice League at Freedom Watch and enlist in our citizens army, navy and air force to protect and preserve our Constitution and American way of life. Our citizens grand juries – which we just used to indict the criminal Robert Mueller, with plans to soon also indict his fellow felons James Comey, Rod Rosenstein, Loretta Lynch, Andrew McCabe, the "lovebirds" Peter Strzok and Lisa Page, Bruce Ohr, Obama's intelligence czars James Clapper and John Brennan, and of course Bill and Hillary Clinton and Barack Hussein Obama, to name just few – are crucial. So too are our hard-hitting cases against antifa, Louis Farrakhan and his Nation of Islam, the corrupted social media companies Facebook, Google/YouTube, Apple, Instagram and Twitter, along with CNN, NBC, the Huffington Post, the New York Times and a host of others. Your Freedom Watch does not just obtain government documents through the Freedom of Information Act and other means, and then, like some other groups, endlessly boast about what has been uncovered. What good are documents when justice is forsaken with only futile pleas asking that our compromised and corrupt government bring about justice?!
Our Founding Fathers did not get down on their knees and beg King George III to get his act together. Instead, they were forced to take the people's law into their own hands and mete justice out themselves!
That is again our mission and task this July 4 weekend. To this end, I want all of you patriots to reflect and to join our Justice League before all is lost! Go to
www.freedomwatchusa.org
to sign up and get ready for the fight for the nation's survival which lies ahead.
© Larry Klayman
---
The views expressed by RenewAmerica columnists are their own and do not necessarily reflect the position of RenewAmerica or its affiliates.
---