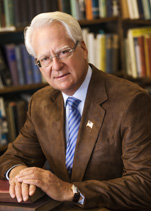 Larry Klayman
After death, Epstein and Ailes live on!

Suzanne Scott's and Fox News' Cover-up Also Alive and Well!

By
Larry Klayman
August 11, 2019
With the claimed suicide of sexual predator Jeffrey Epstein last Saturday and what many people think may also have been suicide by Fox News' former CEO and fellow sexual predator Roger Ailes, one has to ask what the two men now have in common. The answer: their heinous sexual abuse of women lives on.
In the case of Epstein, female rights lawyer Lisa Bloom, the daughter of Gloria Allred, correctly wasted no time declaring that her civil suits on behalf of some of Epstein's underage victims would press on, with likely jury verdicts against his estate to follow. No doubt, Epstein's "friends in high places" – and I am not talking about the musical refrain of famed country singer Garth Brooks – will also be held to account, although I would not count on the "Teflon Don" Bill Clinton ever paying a price for slivering around with Epstein. He like some of the other politicians recently named in court released documents are part of the protected so-called elite class, where the wagons will likely be circled by compromised prosecutors.
Thus, with some exceptions, the sordid tale of Jeffrey Epstein will live on in the courts and in the court of pubic opinion as the continuing saga will be grist to promote television ratings and advertising dollars for the cable networks. We might even see Geraldo Rivera don his cape again and come out of the Fox News bullpen to go into high gear. Geraldo, who conservatives used to call "Whoreraldo" during the Clinton years, as criticism for his then shameless defense of "Slick Willie," is undoubtedly about to ride again.
But Fox News has a much bigger problem than just keeping Geraldo under control so as not to whore it up too much. With the death of its founder Roger Ailes, it should come as no surprise that his disgusting and despicable sexual abuse of women lives on through its current CEO Suzanne Scott, who to this day refuses to admit and in fact falsely denies that she knew anything about it as one of his top lieutenants when she ran interference of Ailes during his reign of terror. So much for fair and balanced!
Indeed, this sexual abuse and in particular the ensuing and continuing cover-up is the basis for a lawsuit which I filed against Fox News and Ailes's replacement CEO Suzanne Scott for Ailes's principal female victim, Laurie Luhn. Laurie was so sexually abused by Ailes while working directly under him at the network that she even attempted suicide on at least two occasions. To this day, she suffers from chronic and severe PTSD and continues to have thoughts of taking her own life. (Go to
www.larryklayman.com
to read Laurie's complaint, which she swore to under oath.)
If you also want to watch the recent Hollywood account of Laurie's sexual, physical and mental torture by Ailes, and its cover-up by two of Ailes's top aides, Suzanne Scott and Bill Shine, tune in to the just concluded Showtime Television seven part miniseries "Loudest Voice," which can now be found on demand.
While the show took some creative license, it is completely accurate with regard to the depiction of Ailes criminality toward my client. It was so severe that it is no wonder that, except for Ailes's character, played by actor Russell Crow, that Laurie's character, played by actress Annabelle Wallis, was the most featured in the first five episodes of the seven part mini-series. I urge you to watch the excerpts depicting Ailes's criminality and the cover-up of this criminality by Scott and others at Fox News, by clicking these two links:
Some months ago, to obviously try to insulate herself from the predicable fallout of the upcoming Showtime miniseries, Scott gave an ill-conceived interview to the
Los Angeles Times
, where she denied knowing anything. Her feigned ignorance was about as credible as citizens of Munich at the end of World War II declaring that they knew nothing of the Holocaust that had been perpetrated at Dachau in the midst of this German city. (See Stephen Battaglio, "
Fox News Chief Executive Suzanne Scott keeps her focus on winning
," Los Angeles Times, April 3, 2019.)
Prior to this obviously false denial, Laurie and I had been very public about what had occurred at Fox News under Ailes and his enablers Scott and Bill Shine. So when Scott gave this false denial to the Los Angeles Times, she was calling Laurie a liar before millions of Americans, which defamed her.
For a broken woman who still suffers from severe PTSD, not to mention periodically has continuing thoughts of suicide, Scott's false denial was like striking at dagger into my client's heart. And, coming from a fellow woman, who was made CEO by Rupert Murdoch and his equally ethically challenged leftist sons after Ailes's death – obviously as cover for the network as well as to keep the bodies of Ailes's female victims buried – this was extremely malicious and more than damaging to Laurie's hoped for eventual recovery.
I thus felt duty bound to bring suit against Scott and Fox News for defamation, but only after I tried to settle with both of them for Laurie's benefit. But the arrogance and callousness of these defendants know no bounds, and frankly they could care less about the damage they both have caused to a good woman.
In my book "Whores: Why and How I Came to Fight the Establishment!", in the chapter titled "Media Whores," I chronicle the unethical conduct of Fox News even during the Clinton years. While my exploits at Judicial Watch helped build the viewership of the network and while I was more ideologically akin to its news coverage, Ailes and his henchmen not coincidentally were never very respectful to female victims of "Slick Willey," and yours truly as their legal counsel.
But today with the arrogant attitude and deceit of Fox News and its CEO female "cover-up artist" Scott, the tale of the despicable conduct of the network lives on, even after the former CEO Ailes is dead and buried.
And, so it is that the tragic tales and consequences of female sexual abuse by two male predators, Roger Ailes and Jeffrey Epstein, survive both of their deaths. (It is also possible that Ailes may be on the list of men who Epstein "serviced" with underage girls.)
Like the female victims of Epstein, I will on behalf of Laurie Luhn seek legal redress against Fox News and Scott. Death does not erase the pain and damage which they caused!
Let justice finally be done!
© Larry Klayman
---
The views expressed by RenewAmerica columnists are their own and do not necessarily reflect the position of RenewAmerica or its affiliates.
---