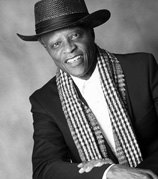 Lloyd Marcus
Why liberals are dangerous and must never be in charge

By
Lloyd Marcus
August 15, 2015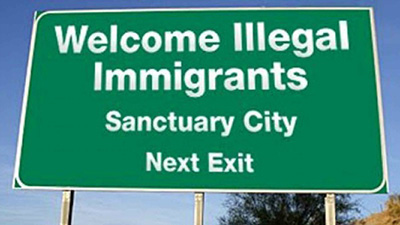 The Left (liberal mainstream media) practically had a ticker tape parade for Ohio Gov John Kasich for answers he gave on two issues during the GOP debate.
http://bit.ly/1J4HrE9
Liberals' praise of Kasich shows they have chosen emotion over logical reasoned thinking. This makes liberals irresponsible and dangerous. These people must never be in charge.
The Left praised Kasich for his entitlement program that is $1.4 billion in the red, thus far – in only 18 months. Kasich defended his program saying it was the Christian thing to do.
First of all, the Bible does not support stupid business practices and irresponsible spending of other people's money. Proverbs 22:29
"Have you seen a man who is expert in his business? he will take his place before kings; his place will not be among low persons."
In 1972 Hurricane Agnes flooded our small black Baltimore suburban community. Dad and my brother rescued residents from the roofs of their homes in a rowboat. As a community leader my dad, Rev. Marcus, assisted residents in acquiring relief checks from the Red Cross. My parents were among those who lost everything in the flood. What if Dad took his family's relief check and distributed it among needy neighbors? Liberals would praise Dad for his compassion for the poor. The reality is Dad's behavior, though well-intended, would be irresponsible to my mom and younger siblings living at home. Such common sense adult thinking seems to escape liberals.
Gov Kasich furthering an entitlement program that is void of economic sense is irresponsible to taxpayers, no matter how well-intended. Feelings trump common sense these days in America. Liberals will call me a mean Republican who does not care about people for suggesting that politicians spend responsibly. Most liberals are brain-dead emotion-driven fools.
Kasich's answer regarding gay marriage was the second issue that won him great praise from liberals. Kasich said while he is a traditional guy, the courts made gay marriage law and he will comply. Kasich added that he attended a friend's gay wedding because we must love people. I am sorry Gov Kasich and Leftists, but it is absurd to suggest that loving someone means embracing everything they do. Once again, more brain-dead emotion-driven liberal reasoning. Sometimes, love means rejecting a friend or family member's behavior.
My daughter married a woman. I explained to my daughter why as a Christian, I could not support their union. She understood. We still have a great loving relationship, though we differ when the Patriots play the Broncos. Go Manning!
Here is an interesting observation. Like many youths, a handful of Dad's adult grand-kids have gone through a rebellious stage; straying from their Christian upbringing like the prodigal son. Each of them hid their sinful behaviors from my dad. They hold Dad's opinion in high regard with a desire to make him proud. Even my daughter seems to care more about my dad's opinion of her than mine.
I asked myself, why? Dad is not a tyrant in any way. He is loving and easygoing. So why do the millennials in our family care so much about their granddad's opinion of them.
The answer is all of their lives, they have witnessed the consistency in Dad's Christian walk and his commitment to biblical standards. The grand-kids know Dad loves each of them dearly, but is faithful to his commitment to Christ. My daughter and the other grand-kids love Dad greatly and give him their utmost respect.
Perhaps, millennials are looking for trustworthy leaders/politicians who stand for something. GOP presidential contender Sen Ted Cruz comes to mind.
http://bit.ly/1IyUfPF
Too many wimpy baby-boomers embrace every Leftist anti-Christian and anti-American socialist/progressive agenda item; desiring to be thought of as modern and enlightened.
People in positions of power who place feelings above common sense, responsibility and reasoned thinking are dangerous. They (liberals) must never be in charge.
Take sanctuary cities. These are liberal governed US cities that have officially decided to disobey federal law by sheltering illegal aliens.
Liberalism has been described as a "mental disease." For whatever reasons, liberals who run sanctuary cities feel it is unfair that we in America have so much. Consequently, they roll out the red carpet to illegals; gifting them welfare, college tuition and benefits unavailable to legal American citizens.
Years ago, a businessman friend moved to California. He made more money than ever. And yet, he had to move back to the east coast because the cost of living was too high. Amazingly, my friend said if he was an illegal alien, he and his family could have survived just fine in California. Does that make sense? Of course not. I wrote a satirical song about his experience titled, "Can't Afford the Sunshine."
http://rvrb.fm/1DCMBoU
Talk about crazy brain-dead thinking – even with epidemic high numbers of murders, rapes and assaults on Americans by repeat criminal illegals, nothing seems to soften sanctuary cities' commitment to welcome and protect illegals.
http://bit.ly/1KXLNdC
Wacko liberals in charge are dangerous, folks.
Liberals wrongfully get high marks for compassion. The truth is real compassionate leadership makes wise responsible decisions. Liberals define a compassionate nation as how long that line is of people showing up for their daily allotment of free fish. In America today, 94 million Americans are unemployed. And yet, they have all the necessities and many of the luxuries of working Americans. Forty-seven million Americans are on food stamps. Millions of capable Americans are receiving disability.
http://nws.mx/1WcDZek
Conservatives define compassion as liberating citizens from government. Government handouts are always accompanied with government dictates and controls. There "ain't" no free lunch.
Conservative government says we will gladly give you fish for the short term. However, our greater goal is to help you experience the dignity, pride and independence of catching your own fish. We will get rid of the overreaching government controls on catching fish and help you acquire a fishing rod.
Who do you want running the show (your county) folks – brain-dead emotion-driven liberals or adult conservatives?
© Lloyd Marcus
---
The views expressed by RenewAmerica columnists are their own and do not necessarily reflect the position of RenewAmerica or its affiliates.
---