Marielena Montesino de Stuart
DANGEROUS TIMES: Communist China and the bail-out of the Eurozone

By
Marielena Montesino de Stuart
October 29, 2011
Republican Candidate for the United States Senate 2012 (FL)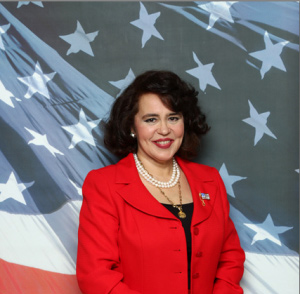 Marielena Stuart — Republican Candidate for the United States Senate (FL)
The Communist dictatorship in China is setting the rules for its very possible participation in the bail-out of the Eurozone. China's central bank wants to have strong guarantees that China will not be seen as a source of "dumb money" — according to Li Daokui, an academician involved with the monetary policy committee of China's Central bank.
Indeed, Communist China would be throwing "dumb money" into the Socialist European eurozone profligacy.
The rescue of the Eurozone would include firing up the EFSF program (European Financial Stability Facility) with a special fund where China could invest. The EFSF was established to safeguard the financial stability in Europe by providing financial assistance to euro member states. Other conditions include a recapitalization of European banks, which would have to forgive 50% of the holdings of the Greek debt.
Undoubtedly, the Chinese Communists will expect the Europeans to shut up and be grateful for their participation in the bail-out. This means that Beijing will not tolerate any criticisms of its abusive currency practices with its undervalued
renminbi
.
China's economic agenda is aimed at taking gigantic and aggressive steps towards global economic dominance — and the Communist participation in the bail-out of Europe foretells the fate of the Old Continent.
Communist China is the biggest investor in the U.S. debt — and our most dangerous economic and military enemy. Americans need to take immediate action, in the face of the harsh European reality:
1) It is critical that America gets its fiscal house in order and face up to its debt crisis — which affects our national security and our ability to remain a sovereign nation. The economic recovery of our nation must begin with the passing of a Balanced Budget Amendment.

2) It is critical that we empower the private sector where jobs can be created, by getting the government and its unnecessary bureaucratic regulations out of the way. A free and sovereign nation must not depend on the government for job creation.

3) It is critical that we liberate our energy resources from burdensome regulations and politically correct schemes, like Cap and Trade. Energy independence plays a key role in our national security — and is a vital source of jobs.

4) It is critical that Americans reject all Socialist programs that erode our economy even further and that violate our rights as individuals — including Obamacare.

Join me in this battle to save our nation, by changing the moral and fiscal environment in Washington DC.

Share this:
---
The views expressed by RenewAmerica columnists are their own and do not necessarily reflect the position of RenewAmerica or its affiliates.
---