Matt C. Abbott
Declaring (spiritual) war on the Obama administration

By
Matt C. Abbott
January 30, 2012
(A shorter version of the following column originally appeared on
American Thinker
.)
On Jan. 20, the Obama administration, specifically Health and Human Services, made it known that it will indeed require, in the words of a U.S. Conference of Catholic Bishops
news release
, "that sterilization and contraception — including controversial abortifacients — be included among 'preventive services' coverage in almost every healthcare plan available to Americans."
The administration is throwing an extremely small bone to opponents of the mandate by delaying its enforcement among faith-based groups until 2013.
Cardinal-designate Timothy Dolan, archbishop of New York and president of the USCCB, promptly denounced the decision.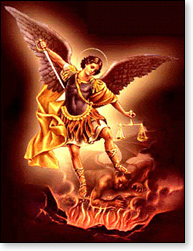 "In effect, the president is saying we have a year to figure out how to violate our consciences," the cardinal-designate said. "To force American citizens to choose between violating their consciences and forgoing their healthcare is literally unconscionable. It is as much an attack on access to health care as on religious freedom. Historically this represents a challenge and a compromise of our religious liberty."
So much for freedom of conscience.
As a practicing and assenting Catholic, I applaud Archbishop Dolan's statement. Yet I fear it may be too little, too late. Over the last several decades, Catholic leadership in the U.S., with certain notable exceptions, has chosen to remain largely silent in the face of "politically correct" evil; or to dialogue with the devil, so to speak.
Whether it's been mainly out of fear or actual complicity in moral corruption is hard to say, but it's obvious that too many purported Catholics — clergy and religious included — don't care a wit about Catholic moral teaching on abortion, contraception, euthanasia, fornication and homosexual activity. In other words, we can, at least in part, thank
a majority of Catholics
for electing politicians and supporting elites who have given us a culture of death.
That said, now is the time for practicing Catholics to support the bishops, including Archbishop Dolan, who have spoken out against the Obama administration's wicked actions. And just what are those actions, not including the most blatant: the support of legalized child-killing in the womb?
In
a Jan. 19 piece
at CatholicCulture.org, Catholic journalist Phil Lawler listed them:
The "Obamacare" plan will involve all American taxpayers in a process that subsidizes abortion;


Catholic adoption agencies have been forced out of business, because of their refusal to comply with orders to place children in the homes of homosexual couples;


A program administered by the U.S. bishops' conference to help victims of sexual trafficking has been stripped of federal funding because it does not provide for abortion services;


The Obama administration has refused to carry out its legal obligation to defend a law that safeguards the institution of marriage;


And yet that the same administration has argued for the proposition — eventually rejected unanimously by the Supreme Court — that religious bodies should be subject to discrimination suits when they choose ministers according to standards a secular court finds unfair;


City clerks are told that they will lose their jobs if they do not certify the marriages of same-sex couples;


Catholic hospitals are being required to furnish abortifacient pills to women who report they have been raped;


Catholic schools are being required to provide contraceptives for students as part of their health-care coverage;


Chaplains are being informed that they cannot preach about Biblical injunctions against sodomy;


Church-related institutions have been warned that if they advocate policies in line with their doctrines, they could lose their tax-exempt status;


Doctors, nurses, pharmacists, and other health-care providers are under mounting pressure to cooperate in a host of morally illicit operations.

Now is the time to pray (and fast, which, admittedly, is something I'm
not
good at). Pray unceasingly. Pray for the clergy and religious. Pray for our political leaders. And pray for the conversion of the anti-Christ figure who currently occupies the Oval Office.
© Matt C. Abbott
---
The views expressed by RenewAmerica columnists are their own and do not necessarily reflect the position of RenewAmerica or its affiliates.
---