A living human person on earth until true death

By
Paul A. Byrne, M.D.
February 11, 2013
Fr. Peter Fehlner, F.I. and Dr. Paul Byrne have studied extensively the teachings of the Catholic Church. Basic biology, physiology and pathology indicate a clear difference between life and true death. This brief statement provides guidance to help understand these serious matters.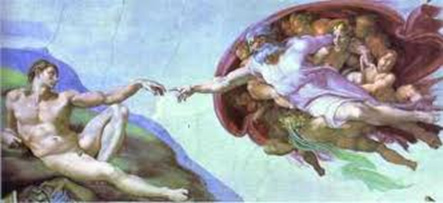 Life of a human person on earth is a continuum from conception until true death. The term, human person, includes human being, zygote, embryo, fetus, newborn, infant, child, kid, boy, girl, man, and/or woman. We are aware of our self and we can see other individual living persons.
Each person takes in oxygen and nutrients. Carbon dioxide is exhaled and waste products are passed in urine and stool.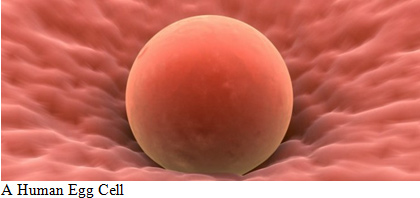 The living body is composed of cells, tissues and organs organized as systems. The human body has 11 systems of which the respiratory, circulatory and central nervous system are vital. Without the functioning activities of these three vital systems, life on earth ends quickly. Vital signs of life are temperature different from that of the environment, respiration, heartbeat and blood pressure.
Ventilation and respiration are required for life on earth. Ventilation is movement of air; respiration is exchange of oxygen and carbon dioxide occurring in the lungs and via circulation in all tissues of the living person. Muscles of the chest and diaphragm contract for inhalation. Elastic recoil of lungs and chest wall causes exhalation. If breathing stops, for life to continue, ventilation must be initiated quickly.
Chest compressions can push the air out of airways. Then, elastic recoil causes inhalation. A machine called a ventilator can be used to push air in. Elastic recoil then pushes the air out.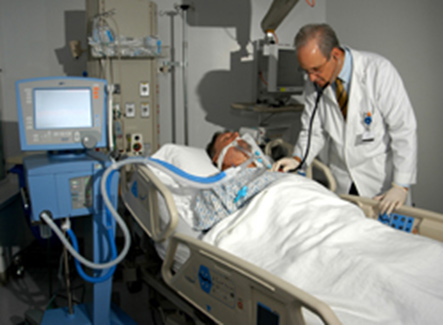 A ventilator is commonly mislabeled a respirator. Chest compressions and a ventilator can be effective only in a living person, not a cadaver. After true death, neither chest compressions nor a ventilator can be effective. The ventilator pushes air into the airways and lungs. Elastic recoil pushes air out.
Heartbeat is intrinsic to the heart. The heart has its own nerves that initiate and continue the electrical impulse that causes the heart muscle to contract. The heart has in its nervous system sensors that tell the heart to stop contracting. The heart can beat without impulses from the brain.
Without respiration and circulation, health of the person deteriorates, ultimately ending in death. This deterioration is manifest in cessation of vital activities and structural changes of disintegration, dissolution and/or destruction of cells and tissues of organs and systems. These changes can be detected at the microscopic level, but eventually in death, they become evident as decay, decomposition and putrefaction. After true death chest compressions or a ventilator can only move air; there cannot be respiration, because respiration is a function of a living human body. Contrariwise, if such efforts at ventilation and respiration are successful, that can be only because soul and body unity is still present, i.e., because the person is still living, not dead. Respiration, circulation and heart beat can be present only in a living person, not a cadaver.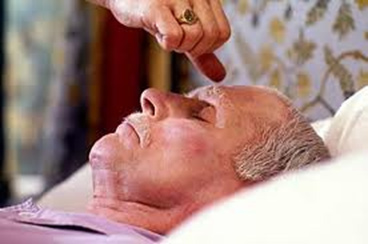 Death is separation of the soul from the body. After true death (Latin:
mors vera
) changes in the remains become manifest by the pathology of disintegration, dissolution, lyses, destruction, corruption, decay, and/or putrefaction.
Prior to true death there are patients who are labeled "as good as dead," "soon to be dead," "brain death," "cardiac death," "probably dead," "apparently dead," etc., when there is interest to convert such patients into organ donors. None of these patients with heartbeat, respiration and/or circulation can rightly be called a cadaver or corpse. If "probably dead" or "apparently dead" (
mors apparens
) is applied to a person who is not truly dead, he will certainly be truly dead when the beating heart is cut out. Cutting out the beating heart from any person so described imposes death, in other words, kills the person. To take action that will cause death based on probability is a violation of justice.
After soul and body separate the remains of the human body is called a cadaver or corpse. The moment of this separation is the moment of true death (Latin:
mors vera
) and therefore the moment when a human body changes from being a living body to being a dead human body or cadaver (Latin:
cadaver
). The human cadaver, a corpse, a dead body is thus changed only because it is no longer part of the soul-body unity of the living person. When dead, therefore, the body must be significantly changed. Such significant change at the microscopic and/or gross levels of pathology is shown by the absence of function and structural alteration, sufficient that we can know the soul-body unity no longer exists. After death these pathologic changes continue. They cannot be stopped, only slowed or delayed by cooling, embalming, mummifying, salting, etc.
How much change must be manifest before a declaration of death is made? For the sake of justice to protect living persons, death ought not to be declared unless there is destruction of cells, tissues and/or organs sufficient that circulatory and respiratory systems and the entire brain have been destroyed. Such destruction shall be determined in accord with universally accepted standards. This is solidly based medically and unexceptionable ethically and religiously (
Gonzaga Law Review
1982/83; 18(3):429-516, p.515 in Potts M, Byrne PA, and Nilges RG, Beyond Brain Death, Philosophy and Medicine 66, Klewer Academic Publishers, 2000; p.72).
© Paul A. Byrne, M.D.
---
The views expressed by RenewAmerica columnists are their own and do not necessarily reflect the position of RenewAmerica or its affiliates.
---