Matt C. Abbott
Pope Francis, please pray for the gutsy David Daleiden!

By
Matt C. Abbott
September 17, 2015
David Daleiden, the pro-life investigative journalist under fire by the abortion industry and its sympathizers for exposing the murderous work of Planned Parenthood in a series of
undercover videos
, could sure use the spiritual support of
Pope Francis
.
In an interview with
Christianity Today
, Daleiden praised the current pontiff, who will be visiting the U.S. very soon:
I am Catholic, and I am a really big fan of Pope Francis. He has been a huge inspiration to me over the past couple of years, especially while doing this project. Pope Francis's emphasis on not being closed in on yourself but always moving forward and always being willing to go out towards the margins of human experience – in order to bring the gospel to those margins – was a huge inspiration to me during this project. I don't think there's any place more on the existential margins of society than an abortion clinic.

(
Click here
to read the CT interview in its entirety.)
Not surprisingly, Daleiden is facing the wrath of the Evil One, as evidenced by the following letter written by Thomas Brejcha, president and chief counsel of the Thomas More Society.
Click here
to visit the website of this excellent pro-life law firm.
---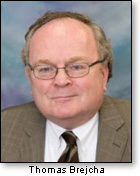 I've been on the phone repeatedly with David Daleiden, the brilliant young man who produced the series of undercover videos exposing Planned Parenthood's trafficking in babies' body parts. The abortionists are suing him. They want to ruin him financially. He needs help.
Ironically, the abortionists are suing David for being a "racketeer." That's right. They're suing him under RICO – the Racketeer Influenced and Corrupt Organizations Act – even though the abortionists are up to their eyeballs in the satanic racket of selling aborted babies' body parts.
David Daleiden's case may well go down in history as the pro-life case of the century! He has asked me to take on a lead role in his defense because of our past success (owing to God's grace and your support) in free speech and RICO cases against pro-lifers.
You see, David faces not just one wicked lawsuit, but two. The National Abortion Federation (NAF) is suing him under RICO in San Francisco, and the ghoulish biotech company Stem Express, which David exposed in his undercover videos, is suing him in Los Angeles.
David and I are also expecting a third lawsuit from Planned Parenthood, which could be filed at any time. And the Obama administration says it's revving up an investigation at the U.S. Department of Justice – an investigation that will no doubt prove biased in favor of abortionists.
NAF's lawsuit claims that David violated several "confidentiality agreements" that were signed before some of his undercover reporters infiltrated an NAF convention. The confidentiality agreements would normally obligate David to keep confidential everything his investigators learned at the convention (provided that they observed nothing illegal).
But David and his helpers did find evidence of an illegal trade in babies' body parts for profit. No mere private confidentiality agreement should stand up against the powerful public policy in favor of reporting evidence of such serious crimes to public authorities.
When David found and reported the evidence of this illegal bloody commerce to law enforcers, he did indeed "obey all applicable laws." Yes, David had a solemn duty to report this dirty business! As the late revered former Supreme Court Justice Louis D. Brandeis said, "The best disinfectant is sunlight."
David's case is on a "fast track," as the abortionists are pressing the federal court in San Francisco to take down his videos from the Internet and order him to cease publishing any new ones.
David and I have known each other for years – long before he became famous as the newest pro-life leader in America. I first met him several years ago when Lila Rose, the founder of
Live Action
, called me to an emergency meeting. David, who was a research director with Live Action at the time, was at that meeting, in which about 15 young pro-lifers were crowded into a hotel room.
Lila had heard that the FBI might be investigating them because of their undercover videos, which hadn't yet been released. In these shocking videos Planned Parenthood employees at several clinics expressed their willingness to help pimps and sex traffickers get abortions for their underage prostitutes without reporting the sexual abuse to the authorities.
I advised Lila to release the videos to the public without delay, instead of waiting for the FBI to knock on Live Action's door. She was innocent of any crime, and she did what I advised – to Planned Parenthood's great public embarrassment. Those videos ignited a firestorm of indignation against Planned Parenthood. To this day, Thomas More Society is privileged to represent and advise Lila and her magnificent organization Live Action.
David went on to found his own organization, the
Center for Medical Progress
. As you know, he mounted a sophisticated, brilliant multi-year operation in which his investigators in "deep cover" captured hours of incriminating videos of Planned Parenthood and other baby killers, body snatchers, and ghouls who are involved in the illegal trafficking of dead human babies and their body parts!
I tell you this. David is not only a pro-life hero. He is a genius. If you've seen him being interviewed on TV, you know how articulate he is. He presents himself well. He's always calm and answers even the toughest and most hostile questions with ease. You won't be surprised to know that David is a deeply devout Catholic who hates abortion with every fiber of his being.
David deserves our accolades. Instead, he has been targeted as "Public Enemy No. 1" by the abortion industry, and belittled and berated by abortion's many media defenders.
The amazing truth is that David may ultimately succeed in accomplishing what no other pro-lifer has ever been able to accomplish: cutting off Planned Parenthood's government funding. The State of New Hampshire has already announced that Planned Parenthood will no longer get state tax money. So have Louisiana and Alabama. Other states will probably follow.
As you know, there's a movement in Congress to cut off the $540.6 million dollars that Planned Parenthood gets every year. Though the first attempt failed, the effort has only begun.
Imagine: Planned Parenthood gets over a million dollars a day in tax money from the federal government. That's your money and my money. It's outrageous. It must stop!
You've probably seen the footage of some of David's videos. They're devastating – damning. To Planned Parenthood and its supporters, the videos are an awful embarrassment. It's hard to get this image out of your mind from David's first video: Planned Parenthood abortionist Deborah Nucatola sips her wine and munches on a salad while describing how she can kill a baby without mangling the organs that can be sold for a tidy profit.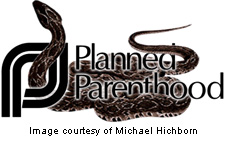 She says: "We've been very good at getting heart, lung, liver, because we know that. So I'm not gonna crush that part. I'm gonna basically crush below. I'm gonna crush above. And I'm gonna see if I can get it all intact. Often, the last step, you can evacuate an intact calvarium [head]."
Then there's abortionist Mary Gatter, the president of Planned Parenthood's Medical Directors' Council, who says in the video that she wants to make enough money from selling babies' body parts to buy a Lamborghini. (A Lamborghini sports car costs nearly $200,000.)
Gatter also made herself infamous by saying that she can use a "less crunchy" method of killing a baby in order to preserve intact specimens for sale. Crushing the baby the wrong way would destroy the organs, making them worthless.
Then there's Dr. Savita Ginde of Rocky Mountain Planned Parenthood in Denver. She couldn't help laughing while gloating about the money she's going to make selling babies' body parts. Another Planned Parenthood employee giggled about the large number of scrambled babies' remains jumbled together after a busy abortion day.
It bears repeating that David is in trouble – serious trouble. The lawsuits he faces now are dangerous – but other lawsuits (or even an Obama-instigated criminal prosecution) may yet come. The abortionists and their big firm corporate lawyers are like a pack of wolves. They want to pull David down and destroy him. They hate him to the core, and if they get a judgment they'll hound him for money until he's forced to live under a bridge. The ugly videos will soon be forgotten.
To give you an idea of how dangerous RICO lawsuits are, let me briefly summarize what it took for us to win the RICO lawsuit that the abortionists (including Planned Parenthood) filed against Joe Scheidler. Their federal antitrust lawsuit, filed in 1986, was amended to add a RICO claim in 1989. A certain public interest law firm begged for the privilege of defending Joe and the other defendants. Joe happily accepted this public interest law firm's offer of free legal representation.
I was then a partner in a successful private law firm when the public interest law firm asked me to assist in Joe's defense. Joe was happy to have me on his defense team as I'd recently fought an antitrust case up to our highest court. But a few years later, when it became obvious that victory would come neither quickly nor cheaply, the public interest law firm said it had to quit the case.
I was left alone as Joe Scheidler's only defense attorney at that time. This put me in a tight spot. I had to spend so much "billable time" defending Joe, who couldn't afford to pay any significant legal fees for his defense, that after eleven years of tolerant and generous support, my law firm ordered me to "quit [Joe's] case or quit the firm."
I'm not a quitter, and I wasn't going to leave Joe Scheidler in the lurch. So, after getting this ultimatum from my firm's managing partner (at a firm-wide meeting, no less), I tried my utmost to be a "productive law partner" and keep defending Joe at the same time. I was burning the candle at both ends – so I had to resign my partnership
But this was too much. Joe's case took more and more of my time. So finally, I had to resign my partnership to devote full time to defending Joe.
My wife was shocked, to say the least, as our older son was about to enroll at a very expensive college (Notre Dame). The timing could not have been worse. Somehow I found the courage (and the indispensable virtue of hope) to assure my wife, "God will provide."
At any rate, with help from Joe and Ann Scheidler, I founded the Thomas More Society as a pro-life public interest law firm to offer a free defense to pro-life activists like Joe, Ann, and Eric Scheidler, Lila Rose, David Bereit and Shawn Carney of 40 Days for Life, Lauren Muzicka of Sidewalk Advocates for Life, and so many Christians needing a defense for their efforts to save lives.
Incredible as it sounds, the RICO lawsuit against Joe Scheidler went up to the U.S. Supreme Court not just once but three times. The first time we lost unanimously, on a legal technicality. But we were resolute, as our cause was just, and we found a way to keep on fighting.
The second time we were before the Supreme Court, we won decisively, by a count of 8 to 1. This should have been the end of the case, which was then already 16 years old. But the abortionists refused to obey the U.S. Supreme Court's clear decision in our favor, and an abortion-friendly lower court panel of three federal appellate judges was going to let them get away with it.
So we took a third appeal and (against all odds) won another, third hearing before the Supreme Court, which finally – after two decades of heavy litigation – ruled unanimously against the abortionists' RICO lawsuit. This totally vindicated Joe Scheidler and his co-defendants – his own Pro-Life Action League, and his two helpers, Andrew Scholberg, and Timothy Murphy.
But the abortionists still weren't through. They balked and then dragged their feet in reimbursing us for the out-of-pocket defense costs awarded by the court, forcing yet more litigation! Just last year, 28 years after the abortionists filed their lawsuit back in 1986, another three-judge appellate panel sternly rejected their quibbles over our costs as "preposterous." This concluded one of the longest (if not the longest) protest (or perhaps any other) lawsuit in history!
---
Our Lady of Guadalupe, pray for us.
© Matt C. Abbott
---
The views expressed by RenewAmerica columnists are their own and do not necessarily reflect the position of RenewAmerica or its affiliates.
---