Michael Bresciani
Biden, the liberals, and the climate change cultists are sinking America. How are they going to save the planet?

By
Michael Bresciani
August 26, 2022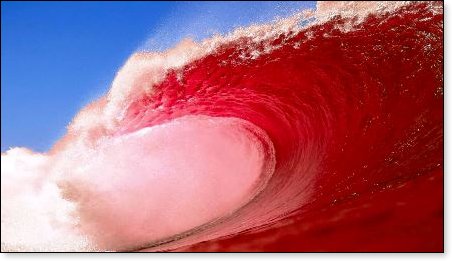 We have all heard the term about choosing the lesser of two evils, but the Bible refines the idea by calling it the judging of evil thoughts.
It is simple math. As any nation declines in morality, most of what is being accepted by society is wrong and trying to choose between anything becomes a very cloudy ordeal.
The Apostle James warns us not to judge people based on the way they look.
For if there come unto your assembly a man with a gold ring, in goodly apparel, and there come in also a poor man in vile raiment; And ye have respect to him that weareth the gay clothing, and say unto him, Sit thou here in a good place; and say to the poor, Stand thou there, or sit here under my footstool: Are ye not then partial in yourselves, and are become judges of evil thoughts? (James 2:2-4)
Now we must judge, not on what they look like, but what they think they are and what they imagine themselves to be.
Now, a well-dressed man may enter the church, but in his mind, he may be convinced he is a woman. Little wonder that the Bible often says that men's sins will lead them into deep and destructive confusion.
America rids itself of slavery only to sell itself to unbridled iniquities
There is no grand theology that needs to be explained, but rather it is the simple, but inescapable wisdom, of the Creator God revealed in this short passage. To wit:
Jesus answered them, Verily, verily, I say unto you, Whosoever committeth sin is the servant of sin. (John 8:34)
Between the LGBTQ agenda, trans activism, lawlessness on the streets, and political corruption swelling among the nation's leaders, almost the entire nation is putting itself into bondage.
It may be the first time in history that a nation arrested or cancelled itself for no acceptable reason and with no possible explanation.
America has become a nation of people who would prefer the re-instatement of the 13th amendment. We are all becoming indentured servants to the lowest form of sin and debauchery.
We are, as it were, selling ourselves to the masters of indulgence and perversion.
Isaiah the prophet must have had America in mind along with ancient Israel when he penned these powerful words of warning:
Thus saith the LORD, Where is the bill of your mother's divorcement, whom I have put away? or which of my creditors is it to whom I have sold you? Behold, for your iniquities have ye sold yourselves, and for your transgressions is your mother put away. (Isa 50:1)
We are bringing forth iniquity like it was a desirable vision, an epiphany, or a cultural icon to bow down to and worship. God is cutting us off because of it, and that, at a time when God is the last thing on our minds.
This was Israel – this is us:
Behold, the LORD'S hand is not shortened, that it cannot save; neither his ear heavy, that it cannot hear: But your iniquities have separated between you and your God, and your sins have hid his face from you, that he will not hear. For your hands are defiled with blood, and your fingers with iniquity; your lips have spoken lies, your tongue hath muttered perverseness. (Isa 59:1-3)
It will take more than the mournful voice of Willy Nelson singing Tom Paxton's "Last Thing on my Mind" to get it right with God again.
You've got reason a plenty for goin'
This I know, this I know
For the weeds have been steadily growin'
Please don't go, please don't go

Are you going away with no word of farewell
Will there be not a trace left behind
Well, I could've loved you better, didn't mean to be unkind
You know that was the last thing on my mind


After God's word of farewell, our new master of sin and perversion will sing us no pleasant song.
America's messengers, missionaries, preachers, prophets and teachers have called us to a dance, but up to this moment, we have refused. The refusal will have an end, just as surely as it had a beginning.
America is in the balance.
They are like unto children sitting in the marketplace, and calling one to another, and saying, We have piped unto you, and ye have not danced; we have mourned to you, and ye have not wept. (Luke 7:32)
Biden, the liberals, and the climate change cultists are sinking America – How are they going to save the planet?
If a nation turns up its nose to eternal salvation, how can it find the means to save the planet. A lot of religions offer a lot of things, but only the finished work of Christ on the cross can save a soul – that's why it is called grace.
For by grace are ye saved through faith; and that not of yourselves: it is the gift of God: Not of works, lest any man should boast. (Eph 2:8-9)
But now, the not so holy trinity of Gore, Thunberg, and DiCaprio along with enabler and barely competent Joe Biden, have undertaken to save the planet for us all. We are sliding down from grace to gross even as thousands of scientists, and millions of ordinary, but well indoctrinated citizens, have jumped onboard the panic trolley to the bottom of the hill.
Jesus gave his life to give us this grace. Which of the climate hackers would give a nickel of their own money to save the planet?
The Bible promises dozens of times that Jesus returns to a planet that He then re-establishes from the bottom up, but there is not one mention of it being threatened by or destroyed by climate change activity. For millions, it is easier to take the word of a loving Savior than that of a failed politician, a grumpy teenager, a spoiled actor, and a usurper president.
Reprobate is just another word for "duped"
The prophetic parts of the Scripture are replete with warnings about deceptions, false religions, misinformation and other mental problems with people in the last days.
They are said to give up the knowledge of God quite willingly, and the God of this world (Satan) rushes in to fill the vacuum.
And even as they did not like to retain God in their knowledge, God gave them over to a reprobate mind, to do those things which are not convenient. (Ro 1:28)
What are they duped about? Here are just a few examples to start with.
Homosexuality is normal and needs to be fully accepted
Transgenderism and its deluded activists
Chemical or surgical changes to childrens biological sexuality is, and always will be "child abuse"
Transgender activists are watching the beginning of a wave of lawsuits and accountability
Pro-abortionists screaming for more dead humans, 62 million are not enough!
Respect for Marriage Act a high-level perversion that respects nothing and no one
The liberals keep pretending there wasn't a lick of fraud in the 2020 elections
Biden-omics a cartoon show where spending equals saving
The dishonest media says to give up on Trump – not likely
Forget red waves and blue waves – get in the middle of two red waves
Pundits and news outlets have been steadily predicting a political red wave for the mid-term elections in November of 2022. While the wave is now a bit shaky for the Senate, the House still looks like it is in the bag.
We must never accept such conclusions if the fight is still on. Recently, the slacking coffers of the GOP were given the greatest single boost of cash in U.S. history to the tune of $1.2 billion.
Biden is trying to buy the votes of the young with school loan forgiveness, and the pro-abortionists are still throwing tantrums like unruly toddlers, but we cannot let a country die that gave us so much.
We are not knocked out and there is no countdown yet, so let's rise and fight for our very existence, not for the party, but for the nation.
The other great red wave is that of the "blood of Jesus Christ."
Turn now to the faith of our fathers and our Father in Heaven will give us victory.
The church is the bearer of good news in that it shows us what the problem really is for mankind.
Stop running away and remember this:
Forasmuch as ye know that ye were not redeemed with corruptible things, as silver and gold, from your vain conversation received by tradition from your fathers; But with the precious blood of Christ, as of a lamb without blemish and without spot. (1Pet 1:18-19)
Photo: Colorado Peak Politics
To read more articles by Michael Bresciani click here.
© Michael Bresciani
---
The views expressed by RenewAmerica columnists are their own and do not necessarily reflect the position of RenewAmerica or its affiliates.
---