Anna Githens
Answers to today's moral problems are in one Saint's timeless work

By
Anna Githens
April 30, 2015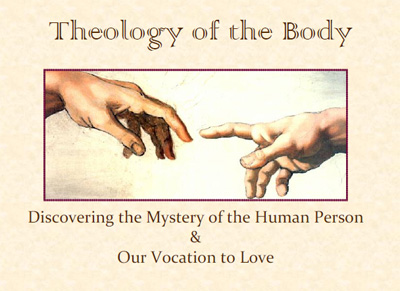 "I think, therefore I am."
Five dangerous words. Not so much the words themselves, but the order in which they are written and how they have been interpreted. I wonder if René Descartes knew that this philosophy defied fundamental Christian belief. Perhaps that was not his intention since
he maintained
that God was central to his whole philosophy and he remained a Roman Catholic throughout his life.
Yet, for a human being to be able to think, feel, love, or do anything, becoming human must be the necessary precondition, wouldn't you say?
Something instinctive inclines me to say -
I am
, therefore I think.
I am,
therefore I... _______ (feel, suffer, love...)
I am,
therefore...
"I AM."
Sound familiar? God spoke those words to Moses from the burning bush (Exodus 3:14), and Jesus repeated them to the Sanhedrin when he was on trial, to which the high priest reacted by tearing his garments in an angry rage. In fact, Jesus made
seven
"I am" statements in the Gospel of John, which leads me to wonder if Lucifer had those very words on his list of things to mess with. Apparently, he was able to convince an influential philosopher to use them to describe our essence exactly backwards.
Perhaps I am over simplifying here, though it doesn't seem so when one considers that Descartes elevated free will as the greatest human good:
"Now freewill is in itself the noblest thing we can have because it makes us in a certain manner equal to God and exempts us from being his subjects...nothing but freewill can produce our greatest contentments."
[1]
It seems that human beings can sense the right order of things. When all appears out of order we feel spiritual unrest or disharmony. St. Paul tells us the Natural Law, or God's Law, is written on our hearts (cf. Romans 2:15). Some people fight so hard against the natural order of things. Perhaps they lack the virtues needed to sustain them during times of adversity. If only they knew that God would provide the grace they need to deal with their hardship and recover those lost virtues!
Many conversations I have nowadays commence with an agreement that there is something seriously wrong with society. That America has lost her moral compass and sense of direction. Yet many don't know how or when we lost direction, how we got here, or what we can do to get ourselves back on track again. In the 1970's, when I was just a teenager, Pope John Paul II was fervently working to address such important moral concerns that would impact a generation. Between 1979 and 1984 he delivered a series of catechetical addresses to 129 general audiences. The working title he gave to his first major teaching project was
Theology of the Body.
[2]
I had the privilege of attending a Theology of the Body (TOB) Immersion Course recently, which is based on these talks given by Pope John Paul II during his pontificate. Not only do I believe his teachings hold the most crucial information we have in this millennium and the answers to every moral dilemma of our time, I am convinced that they have the power to change the world. It seems Pope John Paul II knew that the Enlightenment era had conditioned our thinking to such a great extent that the time had come to provide a clearer understanding of human anthropology.
Why call Descartes' words dangerous? According to Pope John Paul II, Descartes is responsible for giving the modern concept of man its "distinctive dualistic character":
"It is typical of rationalism to make a radical contrast in man between spirit and body, between body and spirit. But man is a person in the unity of his body and his spirit. The body can never be reduced to mere matter: it is a spiritualized body, just as man's spirit is so closely united to the body that he can be described as an embodied spirit." [3]

French Catholic philosopher Jacques Maritain (1882-1973) affirms that, "...the sin of Descartes is a sin of
angelism
." Philosopher Peter Kreeft adds, "Descartes initiates 'angelism' when he says, 'My whole essence is in thought alone.'" Kreeft further explains, "Matter and spirit now become 'two clear and distinct ideas'... This is
our
common sense; we have inherited these categories, like non-removable contact lenses from Descartes, and it is impossible for us to understand pre-Cartesian thinkers while we wear them."
[4]
In describing Descartes' mind-body dualism British philosopher Gilbert Ryle coined the phrase "the ghost in the machine." The "I think therefore I am" postulate encapsulates in a nutshell the quintessential belief of the Enlightenment era. Interesting name for a time that succeeded in doing just the opposite and laying the necessary groundwork for the impending Sexual Revolution.
Modern rationalism and Cartesian dualism have altered our thinking in so many ways – especially as it pertains to when life begins and how or when it should end. For if I think, therefore I am, I must somehow determine when and if I shall be. And if one is not able to think, or produce, or function then perhaps, therefore, he should not be.
Do you doubt God's presence in your life? Do you have some serious moral questions about sexuality, or life in general? Do you suffer from depression or a low self-esteem? Are you confused about your identity and your place in this world? Have you been severely hurt by a loved one? Are you struggling with an inability to forgive someone, yourself, or God? Are you simply in search of truth, or perhaps just in dire need of some inspiration? Well then TOB is all the spiritual nourishment you need!
John Paul II's teachings speak to the heart of these issues in meticulous detail yet his words are never chastising; they are simply a beautiful description of the sacredness and dignity of human life, which is rooted in our sexuality. Whenever we have a problem, God provides exactly what we need to address it at the precise time we need it, although we may not comprehend its value at the moment we receive it. John Paul II's work was not coincidental; it was perfectly timed as expressed below by George Weigel:
These "catechetical addresses, taken together, constitute a kind of theological time bomb set to go off with dramatic consequences, sometime in the third millennium of the Church. When that happens, perhaps in the twenty-first century, the theology of the body may well be seen as a critical moment not only in Catholic theology, but in the history of modern thought." [5]

John Paul II attributes much of present day disillusionment to what he calls a "lost fullness of humanity," specifically the lost meaning of the characteristics once intended for and attributed to masculinity and femininity.
While discussing the Sermon on the Mount, John Paul II clarifies a critical component of what Christ demands of us. He explains that,
"man must rediscover the lost fullness of his humanity and want to regain it."
This fullness, or what John Paul II calls
"the reciprocal relation of persons, of man and woman"
as expressed by our Lord in Matthew 5:27-28, touches upon every form of shared life between men and women. The late Holy Father goes on to affirm that human life by its nature is
"co-educational"
in that its
"dignity as well as its balance depend at every moment of history and in every place of geographic longitude and latitude on 'who' she shall be for him and he for her."
[6]
He explains that self-mastery is crucial for man to love authentically, for "it is only the man who truly owns himself that can make a true gift of himself. This virtue,
in John Paul II's
eyes, is of great value to man because it enables him to make choices that are worthy of his personhood." However, the self-mastery John Paul II speaks of is one that neither condemns nor represses our sexuality and sensuality, rather "with the help of grace, [it] integrates them with and raises them to the level of the dignity of the person."
[7]
John Paul II clarifies
,
"(T)he body, and it alone, is capable of making visible what is invisible: the spiritual and the divine. It was created to transfer into the visible reality of the world the mystery hidden since time immemorial in God, and thus be a sign of it."

Personhood is the divine and inseparable fusion of spirit and body. In other words, we are not "spirits trapped in a body, we are body persons; incarnate spirits."
[8]
The human body provides a vision of the soul for the eye to see, albeit for the earthly interim. The two, body and soul, are conjoined together as an orange is to its rind. The outer layer protects its internal contents and the bright color of its shell depicts the unique tastes and sweetness contained within it. When we look at an orange, a banana, or an apple, we can anticipate how it will taste. The same is true for animal traits. When we see a dog, a deer, or a bird we immediately associate them with their respective character traits.
Since God is Love (1 Jn 4:8), everything designed by Love itself is good, and everything in this world, spiritual and corporal, has meaning, a purpose, and a destiny. However, upon entering the world we become vulnerable to sin and susceptible to its contamination. The goal is to conquer sin with love; love for our Creator and love for the created, which includes our created selves that in some way must image God.
Thomas Aquinas
explains it the following way:
"It would seem that the soul was not made, but was God's substance. For it is written 'God formed man of the slime of the earth, and breathed into his face the breath of life, and man was made a living soul' (Gen 2:7). But he who breathes sends forth something of himself. Therefore the soul, whereby man lives, is of the Divine substance."

Aquinas further explains, "the term 'breathe' is not to be taken in the material sense; but as regards the act of God, to breathe is the same as to 'make a spirit.'" And in this way,
he said
,
"Souls were not created before bodies, but are created at the same time as they are infused into them."
*
I encourage you to drop everything and attend a one-week TOB workshop if this is at all possible for you. I assure you that you will be thoroughly enriched by the experience and your life will take on a whole new meaning. Otherwise, if you are not able to give a week of your time, try to attend a lecture in a church somewhere near you. There are also a number of books available that do a wonderful job of explaining The Theology of the Body. I have no doubt that John Paul II's inspiration came directly from the Holy Spirit who gave him the words to explain exactly what we needed at the precise time we needed it.
The
Theology of the Body Institute
consists of dedicated facilitators, prayer teams, and several talented speakers. Personally, I find Christopher West's dynamism and zeal for the faith very inspiring. The passion he demonstrates for his work will reverberate throughout the room and permeate your soul. His deep love for John Paul II is very evident by his enthusiasm and dedication to spreading this profoundly crucial message. While he is humble, prayerful, and sometimes humorously self-deprecating, West demonstrates a solid understanding of the topic. Before he begins his talks each day he invokes the intercession of the Holy Spirit along with a whole host of saints.
Anyone may attend, regardless of one's religious affiliation. The week I attended consisted of religious clergy, and single, married, and divorced laypersons, with ages ranging from 16-76. In those who had been deeply hurt by loved ones, I witnessed forgiveness; in those who had been abused, I witnessed self-acceptance; and in those who had been hurt by the lies of our time, I witnessed them elatedly embrace the truth. In numerous attendees I saw faith renewed, marriages strengthened, and hearts mended.
The power of the Holy Spirit was certainly evident to me in all of us that week. When you attend you will discover that your body and soul were perfectly infused by a loving God, and that you were purposefully and wonderfully made! As Pope John Paul II informs,
"The richest source for knowledge of the body is the Word made flesh. Christ reveals man to himself. In a certain sense this statement of the Second Vatican Council is the reply, so long awaited, which the Church has given to modern rationalism."

NOTES:
*Portions of this article were taken from one of my previous articles,
"Are the eyes really the window to the soul?"
© Anna Githens
---
The views expressed by RenewAmerica columnists are their own and do not necessarily reflect the position of RenewAmerica or its affiliates.
---