Ann "Babe" Huggett
April 24, 2009
Not the change they were expecting

Ann "Babe" Huggett
The International Monetary Fund's,
World Economic Outlook
, report may be squealing about how the Globalist economy contracting by a measly 1.3% makes it the worst recession since World War II but they haven't seen anything yet. Governments can do all the economic stimulus packages they want but you can not force people to buy when they don't want to. All those chickens from outsourcing of jobs to cheaper workers in emerging nations and insourcing of H1-b and L-1 workers, not to mention illegals, to flood the labor pool with cheaper labor is coming home to roost. Big corporations in collusion with big governments thought that they could fascistically enrich themselves through the socialistic manipulation of Market Forces but they forgot that the Market is ruled by the Law of Supply and Demand. Demand has dropped off because the very people, who were driving the economic engine of success, have become impoverished. They were stripped of their jobs and work because corporations did not want to pay prevailing First World wages or benefits to First World workers.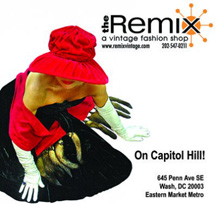 These same First World workers, who were once congratulated as the best and most productive workers in the world, have been told to, "Go out and reinvent yourselves." for years by either starting their own businesses or switching careers. Striking out on your own when your schooling system has trained you to be nothing but a cog in the machine? Switching careers when one is over 50? Starting a business when federal, state and local governments do everything they can to make life difficult with red tape? The effects of this callous employment policy are cumulative; ruination and starvation don't adhere to party lines, deadlines or properly filled out forms.
Taxes don't get paid either when nothing is being produced or work is not being done. Naturally, the socialist response is to raise the taxes on the small businesses and still employed, who are already stretched to the breaking point.
But who says people aren't reinventing themselves when it comes to attitude? People are fighting back by not buying anything whether it's literally the cheap, Third World shoddy merchandise tat that floods our stores or metaphorically recycled Marxist-Leninist-Hitlerian policies masquerading as Globalist economic policy.
Now I could have told you that all this push-back was going to happen months ago before the April 15 Tax Day TEA Parties dotted our political landscape. Consumers stopped buying way before job losses, foreclosures and taxes became the over-riding issues they are now because they and their children were literally being poisoned or even killed from imported food and goods. It just took a rampant, out-of-control, corrupt looting of the US Treasury by the privately held Federal Reserve, the Obamunist thugs and their RINO cohorts infesting Capital Hill and big business to get people to change out of their lethargy and get energized.
Even the well-to-do and their wannabes now realize that change is in the air and it's not what President Obama expects. Breathless articles about "Shopping Your Closet" have started popping up in bastions-of-liberalism fashion magazines like
Vogue
and
Harper's Bazaar
and the May issue of
W
has an editorial by former Obama fan, Louise Esterhazy, entitled
Beware the Bureau-tocracy
where she fulminates against bureaucratic elites and their expanding and destructive government regulations.
Last month Louise Esterhazy was all agog over Obama and now, a month later, not so much. If someone as flighty and as trivial as Louise is waking up, then things are very bad indeed. By the way, "Shopping Your Closet" refers to digging out your classic couture buys which haven't seen the light of day in a while. Most fashionistas know that if you haven't worn an item of clothing in two years then it's time to give it the old heave-ho. But that rule does not apply to clothing of exceptional quality, make and material. You throw away your fashion fads and follies from Macy's but you treasure forever your Chanels and Balenciagas, your Balmains and your Lanvins.
So when the well-to-do start pulling in their purchases then you really know the jig is up. Mere mortals such as you and I make do or do without. Those that never need to do without but do so are not only making comment on the quality of goods available today but revealing their disdain for the present and fear of the future.
While everyone in finance and government is wringing their collective hands trying to get the economy moving again, no one has looked at the reasons why people have lost faith and stopped buying. It's pretty hard to stimulate the economy when you either have nothing to stimulate it with or there's nothing stimulating out there to buy.
The first set of buyers pretty much encompasses you and me. Unlike our government, if we run the printing presses day and night, we'll get hauled off to prison for counterfeiting. So that means we have to budget or else. We no longer trust the Stock Market. Our pensions are disappearing and our government is absconding with our future prosperity ala bailouts. If you add losing your job, medical expenses, credit card interest, car breakdowns, taxes and inflation to your list of fiscal woes, buying anything unless absolutely and utterly necessary is about the last thing on your mind.
The second set of buyers is a more interesting breed of consumer. They have everything that they could ever want. They only buy the best that their money can buy and they keep it forever. That's why you see millionaires driving around in older Mercedes. At least one mansion in Palo Alto that I have visited still has its old coil top refrigerator in the kitchen because it works beautifully. Only the nouveau riche goes in for all the fancy granite-top counters and matching stainless steel everything in their kitchens. They are out to impress but conspicuous consumption no longer has the cache it once had. Even millionaires know that flashing the cash is vulgar when it could be them on skid row tomorrow.
In other words, no one trusts the system anymore as it is being run into the ground through the corporate-government fascism of Global economics in general and our socialist dominated government in particular. So until things get so bad that civil unrest erupts, being broke is the new chic. Everyone is wearing it like a badge of bravery. The rich shop their closets and everyone else is into vintage fashion. A quick glance at the photo essay of festival attendees at the 2009 Coachella Valley Music & Arts Festival in Indio, California showed nothing but vintage clothes being worn paired up with cheap and cheerful gladiator style sandals from H&M. It's nice to know that my vintage Gucci purse is now suddenly a hot property once again and for the foreseeable future. Who knew that by insisting on vintage, quality consumer goods, which are starve-the-beast-in-DC tax free, we're all political revolutionaries now?
© Ann "Babe" Huggett
By
---
The views expressed by RenewAmerica columnists are their own and do not necessarily reflect the position of RenewAmerica or its affiliates.
---