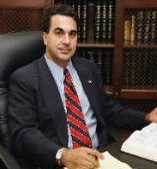 Monte Kuligowski
Obama's 'gay' military: a sign of the times

By
Monte Kuligowski
October 3, 2011
Bill Clinton's policy of "don't ask, don't tell," seemed harmless enough at the time. It gave activists what they claimed to want, legal protection, while leaving in place the military's prohibition against homosexual conduct. So long as "gay" military personnel kept their homosexuality private the relevant command was barred from making inquiry; even if code violations were suspected.
But what gay rights activists wanted all along was public approval of the homosexual lifestyle — whether forced onto the public by institutional peer pressure (education and media) or by the strong arm of state or federal government.
Similar to how open homosexuality in the military was achieved, the advent of so-called gay marriage was gained using the same tactic. If activists could just get legal rights (so the public was told), in this case, civil unions, everyone would be gay (happy). Well, not quite. Once again, what they really wanted was full public approval of deviant behavioral choices.
It turns out that "tolerance," was always code for approval.
After the U.S. Supreme Court decreed from on high in 2003 in
Lawrence v. Texas
that the individual states may no longer criminalize homosexual conduct, national acceptance of the "gay" lifestyle was set on a fast track. (The mental health stigma had long been removed by the American Psychological Association in 1973. Yielding to
"tumultuous" demonstrations
, the association removed homosexuality from the list of recognized disorders.)
Add never-ending media promotion and the art of pseudoscience — commonly used by the left to end debate and silence critics — to decriminalization and we should not be surprised to see "gay" marriage almost normalized and open homosexuality in the United States military in 2011.
A generation of Americans, whether explicitly or implicitly have been taught that people who are
born gay
have no duty to follow society's old rules of traditional morality. Today, many believe that disapproval of homosexual behavior is the real evil in a postmodern, relativistic world. To the liberal intellectual elitists, those who believe such behavior is inherently wrong are mean-spirited "homophobes" (who need to be silenced by name calling).
Traditional Americans should have known the country was in trouble in 2009 when an American beauty pageant winner was viciously and vilely attacked for giving the "wrong" answer on a "gay" marriage question. In answering the question she didn't ask for, Carrie Prejean politely stated that she believes marriage is a union between a man and a woman.
How dare her spew such bigotry!
According to the new rules, Prejean was somehow an evil homophobe for relaying the time-honored definition of holy matrimony to the sanctimonious "queer" activist who asked the loaded question at the 2009 Miss America pageant.
Welcome to our upside down world where wrong has become right and right has become wrong.
In celebration of the new era of open homosexuality in the U.S. military,
USA Today
featured a story on Sept. 20 of a Navy officer rushing to "marry" his male lover — complete with a photo of the new husband (wife?), Lt. Gary Ross wearing his Navy dress uniform during the ceremony.
Many traditional Americans have been demoralized into believing they can't pass judgment on homosexual behavior or even on whether the state should be sanctioning it. But let's look at the words of Obama's left-hand man, Adm. Mike Mullen, chairman of the Joint Chiefs of Staff.
On ending the ban on open homosexuality in the U.S. military,
Mullen recently stated
, "It's the right thing to do. It's done. We need to move on."
No, it's absolutely the wrong thing to do. It's done. But that doesn't mean it can't be reversed. So, who is making a moral judgment? Clearly, Mullen and I both are. The subject requires a moral judgment.
The gravamen is that America's long-established moral judgment has been flippantly set aside. This was some of the "fundamental transformation" Barack Obama was thinking about during the 2008
hope and change
campaign.
Mullen continues his preaching of the new morality as an official agent of the state:
Today [Sept. 20], with implementation of the new law fully in place, we are a stronger joint force, a more tolerant joint force, a force of more character and more honor, more in keeping with our own values.
Whose values? Certainly, endorsing and approving of open homosexuality in the United States military represents the values of Obama and the far left. But this radical transformation can hardly be said to reflect time-tested American values. Age-old religious-based morality has been officially replaced with a humanist-based morality right before our eyes.
That which has always been considered dishonorable in America is now honorable to the hard left.
The real danger we now face is that the state is sanctioning homosexual practice by law. We've gone from longstanding state-sanctioned disapproval to state neutrality to state-sanctioned approval in a fairly short span of time. The difference between saying, "What people do in private is their business," and, "It's right for the state to sanction and protect immoral behavior" is overwhelming.
Religious traditionalists have warned and will continue to warn that the extraordinary blessings Americans have long enjoyed cannot be presumed to continue when the official position of the state is the thumbing of the nose at God — the same Almighty God our founders relied upon for divine protection as they pledged their lives, fortunes and sacred honor in the contest for our faith-based liberty.
Americans once had the confidence that their divine protection was a strong, impenetrable fortress; but now we might hope in vain for a cardboard box as the various storm clouds gather.
For those who think that it's just coincidence that liberals happen to be federally sanctioning open homosexuality at the time of a national debt problem so enormous that many fear the very end of American civilization as we know it — they might want to think again.
As we can learn from ancient civilizations, moral and economic decline are coinciding shipmates which, ultimately will sink the country. As America grows weaker her enemies grow stronger and more emboldened. For now, a false security is found in the fact that complete ruination seldom happens overnight.
© Monte Kuligowski
---
The views expressed by RenewAmerica columnists are their own and do not necessarily reflect the position of RenewAmerica or its affiliates.
---