Wes Vernon
Media blackout: CIA director accused of links to Communist spy contact – scandal ignored

By
Wes Vernon
June 13, 2011
If you have been depending on the mainstream media for your news the past few days, you are probably learning here for the first time that CIA Director Leon Panetta has been called out for his links to an important open member of the Communist Party.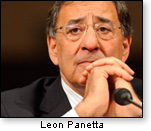 Some background
When this writer first arrived in Washington, D.C., as a reporter in 1968, one of my assignments was to cover the congressional delegation from Washington State.
Occasionally, both Democrat and Republican members of Congress from the Evergreen State would obliquely mention the name of Hugh DeLacy — either with a knowing snicker or muffled sound of disapproval.
It was as if they were shamefacedly acknowledging their state's dirty little secret.
This much I gathered: Hugh DeLacy was a Communist who entered Democrat politics in Seattle and served in Congress, later to be defeated because of his pro-Red affiliations.
That name — stashed away for years in a reporter's mental file — re-emerged in 2011 when (not for the first time) intrepid researchers did the work the mainstream media should have been doing.
It seems that the late Communist Hugh DeLacy and the man who now heads this nation's spy agency were good buddies.
An oldie in the files re-emerges
Although hearings were held last Thursday on Panetta's nomination (by President Obama) to become Secretary of Defense, not one word appeared in any major newspaper or TV news channel about the allegations.
The June 9 morning hearings by the Senate Armed Services Committee did not elicit any mention of the newly revealed information of the Panetta/DeLacy connection. That afternoon, the senators scheduled an executive session behind closed doors. No information as to whether the issue was brought up then.
Documentation
Researchers Trevor Loudon and Cliff Kincaid have documented the following:
Director Panetta for years maintained a friendly relationship with the late Hugh DeLacy. One "Dear Hugh" letter from then-Rep. Leon Panetta (D-Calif.) in 1977 offered a summary of a report on U.S. military operations which, according to Panetta, was "unavailable for distribution." In his conclusion, Panetta writes, "If there is anything I can do for you in the future, Hugh, please feel free to call on me." This "Dear Hugh" business did not appear to be a routine ingratiating courtesy on the part of a politician to a constituent (DeLacy later lived in Santa Cruz, California). When DeLacy passed away in 1986, Congressman Panetta spoke at his memorial service.
In 1983, Mr. Panetta paid tribute to DeLacy and his wife and entered it into the Congressional Record. "The causes for which they have dedicated their lives [including] a halt to the dangerous arms race — are causes for which we are still working today," intoned Congressman Panetta.
"Dear Hugh's"
real
activism
In an obituary on DeLacy, the
Los Angeles Times
stated, "In 1954, he [DeLacy] invoked the Fifth Amendment when asked by the House Un-American Activities Committee if he was or ever had been a Communist."
Two years later, the House committee heard testimony from Barbara Hartle, a former Communist who had resigned and renounced her membership in the Party and since then had shared information with the FBI and other authorities in their efforts to combat the Communist conspiracy. Said she:
"I had attempted to break contact with the Communist Party in the underground on the wrong assumption that if I broke contact that they would leave me alone." Instead, Hartle testified under oath, she was then "pursued by the Communist Party in the persons of its leaders, attempting to discipline me, attempting to bring me back into activity and responsibility." The harassment became so pervasive, Hartle added, that she concluded the Communist Party "was a gigantic hoax, that it has raised havoc with my life, that it was a danger to the country."
House Committee Staff Director Richard Arens then asked the witness to "tell this committee while you are under oath, the names of any persons to your certain knowledge, who were Communists and officers or leaders of the Northwest Committee for the Protection of the Foreign Born [a Communist front]."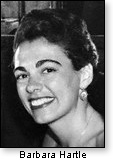 Mrs. Hartle
: Hugh DeLacy.
Mr. Arens:
And by the way, if it is agreeable with you, give us just a comment about the individual, what you know about him.
Mrs. Hartle:
Hugh DeLacy was at one time president of the Washington Commonwealth Federation of the state of Washington, was one time a Congressman from the First District of the state of Washington [for one term, 1945-47]."
Mr. Arens:
And Mr. Chairman [Rep. Clyde Doyle, D-Calif., who was chairing the hearing], I think it would not be inappropriate that in anticipation of our [planned] hearings in Ohio, we made a vigorous search for Hugh DeLacy in order to subpoena him. Our best information is that he has been dodging the subpoena.
Communist-backed candidate
The lead in the L.A. Times obit identified DeLacy as "a Founder of the Progressive Party that nominated Henry Wallace for President in 1948." That party was organized and dominated by the Communist Party. Wallace himself admitted later in life that he had been duped and used. Christopher Andrew, a University of Cambridge historian — working with evidence in the
Mitrokhin Archive —
has stated publicly that he believed Wallace was a KGB agent.
From the Loudon/Kincaid files
Panetta — as a member of Congress — and DeLacy — as a street activist — shared an affinity for communist scoundrels in Latin America.
While DeLacy visited Nicaragua and paid tribute to its communist Sandinista regime, Panetta — on Capitol Hill — fought President Reagan's efforts to undermine the Sandinista Moscow puppets.
Leon Panetta, as the Loudon/Kincaid files show, collaborated with the Institute for Policy Studies, a think tank that promoted the Chilean Marxist and Cuban Intelligence agent Orlando Letelier who conducted Communist political operations in Washington.
(See this writer's AIM Report — "Robert Novak Versus the Media Establishment," Sept. 18, 2007)
And there's more
The California Senate Fact-Finding Committee on Un-American Activities named Hugh DeLacy as having been associated with the American Peace Mobilization Committee. That front was organized during the Hitler-Stalin pact to "sabotage our national defense program," culminating in a "mass picket line around the White House" until shortly before Nazi Germany turned on its erstwhile ally, the Soviet Union — at which point, the U.S. Reds suddenly became "great patriots" for FDR's "waw effaht."
Add to all the above the fact that DeLacy was not only a prominent member of the Communist Party USA, but also a personal contact of identified Soviet spies Solomon Adler and Frank Coe and accused spy John Stewart Service, and one has to wonder: What was there about DeLacy's background and record that attracted the friendship of the man who is now CIA Director and has been nominated to assume an even higher national security post — Secretary of Defense?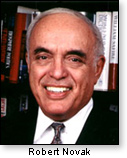 The late columnist Robert Novak told me that he had learned shortly after arriving in Washington in the fifties that the press corps had imposed a "self-censorship" in ignoring certain stories — that among these were congressional investigations of Communist influence in our society. He added this de facto "cartel" turned a blind eye to "a lot" that was "still" going on even then (at the time of our 2007 interview).
Beyond that, the question persists in 2011: Why have the media — even some non-liberal ones — not followed up on the information that the man who heads our premiere spy/counterspy agency was a good friend of a Communist Party member? Only a few websites — including this one — have paid attention to the story.
If Panetta's nomination for Secretary of Defense makes it through the Senate Armed Services Committee — and barring indications to the contrary, it would appear "the skids are greased" — then what? Is there not one conservative senator prepared to raise this issue on the floor when the confirmation is up for debate? Not one? Why?
© Wes Vernon
---
The views expressed by RenewAmerica columnists are their own and do not necessarily reflect the position of RenewAmerica or its affiliates.
---