Paul Craft
The obsession with sports is a reflection of American society

By
Paul Craft
March 7, 2013
Sports and entertainment have influenced America culture and moral values. If you reflect back just 50 years, the sports stadiums or arena's were lucky to hold half the amount of people they hold today. Attending sporting events were an option not a rule. Families actually spent quality time together and took pride in doing extra work around the house. Americans enjoyed family picnics or a weekend vacation at a lake.
Men have been most affected by the emergence of people's addiction to sports. To many men, sports are not just a hoppy but also a religion. On the weekend and during the week, men are either in front of the television or at a sporting event. You can imagine the amount of quality time that is lost to their families. Also, the amount of work they could have done to earn extra money. Some men have become couch potatoes instead of men like their father and grandfathers.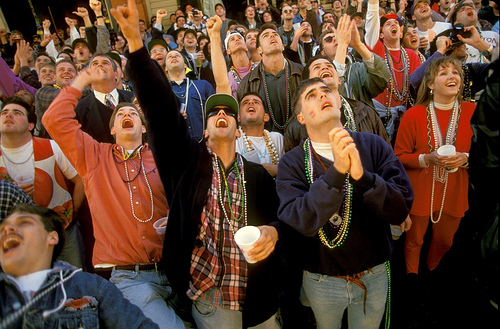 This obsession with sports has negatively affected their kids. To many kids today are not allowed to be kids. Kids are pushed by their parents to participate in sports. If you go to any little league baseball field on the weekend it is unbelievable how parents act. You would think their kids were participating in the World Series. To make matters worst, Sunday games and practices are now the norm. Not so long ago when I was a kid, sports on Sunday were not to be found. Sunday was a time for the family and for most to go to church. American values and devotion to family have been replaced by the obsession with sports.
"Those who cannot remember the past are condemned to repeat it." Both Rome and America were similar in that both were obsessed with sports and entertainment. As we know the great Roman Empire eventually fell when moral values were almost eliminated. America is headed down the same track. Moral values and no since of right and wrong have been replaced by compromise. Unless America turns back to the Lord and develop a personal relationship with Jesus Christ, we are headed down the track that leads to the ruins of Rome.
The good news, we have time to change. How do we use our time?
If you would like to develop a personal relationship with Jesus Christ, now is the time.
© Paul Craft
---
The views expressed by RenewAmerica columnists are their own and do not necessarily reflect the position of RenewAmerica or its affiliates.
---