Paul Craft
Gay marriage and secession

By
Paul Craft
June 26, 2013
You might be wondering what gay marriage and secession have to do with one another. American society has changed to a society where there is no longer a sense of right and wrong. The Supreme Court ruled that gay people can now marry and have the same rights as Biblically ordained marriages between a man and a woman. It will only get worse from here. Next, Christians will be warned that spoken words based on the bible toward homosexuals will not be tolerated.
My opinion is that this day, June 26, 2013, is the beginning of the end for the United States of America. Christians, conservatives, and liberals to a small degree, who believe in the Judeo-Christian values of our forefathers will find them boxed in by the government police and men and women in society who will elect to stay quiet instead of facing pressure from society. We will no longer have a place to hide.
From my perspective, for us to follow the laws handed down by God, we have only one option and that is to secede from the union. Let's correct that, we as Americans under the sovereignty of God, need to first lift up prayers to our Lord in heaven for direction.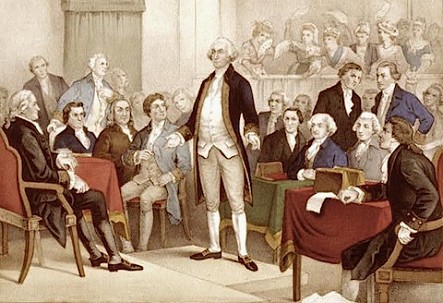 The big question is, what state or states would secede from the union? My belief is if just one state would secede others would shortly follow because things will only get worse. If a new nation is formed under the Laws given down by God and the values passed down by our forefathers, this new nation will be blessed. The new nation can take the constitution as handed down by our forefathers since America is in the process of abandoning it.
I may be ahead of my time on calling for secession, but unless things change it will become evident over time.
This is a call out to all those who feel the same about the direction of America. We need men and women to take a stand for liberty. What governor and their electorate are ready to start the secession movement? I ask those reading this article to begin praying for the Lord's direction.
© Paul Craft
---
The views expressed by RenewAmerica columnists are their own and do not necessarily reflect the position of RenewAmerica or its affiliates.
---