Frank Maguire
A fable of feebleness: of boxes, boards and bureaucrats

By
Frank Maguire
March 8, 2011
Isaiah
6:12
"They have harps and lyres at their banquets, pipes and timbrels and wine, but they have no regard for the deeds of the LORD, no respect for the work of his hands.
13
Therefore my people will go into exile for lack of understanding...."
Obadiah
15
"The day of the LORD is near for all nations. As you have done, it will be done to you
;
your deeds will return upon your own head."
Jeremiah 2:13
"My people have committed two sins: They have forsaken me, the spring of living water, and have dug their own cisterns, broken cisterns that cannot held water."
My dear wife Helen was reading a mystery novel entitled
Double, Double, Oil and Trouble,
by Emma Lathen,
Simon and Schuster,
1978. Though I love mystery novels, Lathen's are not my cup of tea — too much business environment lingo, which Helen fathoms better than I. After four years of high-school accounting, anything that reminds me of a balance-sheet unbalances me.
I did serve on one medical mission that had a rather notable board of directors. I deliberately, however, stayed off the Board and, thus, out of the Box, and handled the mission's (Albania-Kosovo) publications and very basic bookkeeping functions.
At one Board meeting, a discussion (argument) arose involving the rights and responsibilities accruing to the 50lc3's president and its Board. I advised the Board members that they had oversight responsibilities which made them legally and financially responsible for Board behavior and decisions.
In essence, they said that I was nuts. At that point the Board's attorney said
"Frank is correct
." They were surprised to learn that they had to do more than show up, eat
horse-doovers
, produce disguised eructations, and engage in self-aggrandizing networking.
Needless to say, the enthusiasm was cooled and the ranks were culled.
Regarding the responsibility of the Board of Directors:
From "Double, Double, Oil and Trouble"
"In the good old days, notable Americans could sit on the board of directors of any Fortune 500 company, collect a handsome honorarium, and attend an infrequent meeting without a qualm. But scandal and excess ultimately led to legislation. Overnight, members of the board developed a nervous interest in what management was doing. Very often, finding out made them feel even worse."

"Roberta Ore Simpson had...forged...a unique approach to the American experience. Twenty-five years earlier she had been appointed president of a small college in Michigan. From this power base, she had moved onto the larger scene as a voice of morality. Corporations, innocently assuming that here was another innocuous do-gooder, began appointing her to their boards. Her unfailing response to any suspicion of irregularity was to throw out the company's auditors. New accountants were unleashed on the clear understanding that evidence of skullduggery would be enthusiastically received.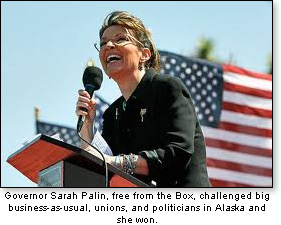 "Nor were her interests confined to financial chicanery. Miss Simpson was concerned with the whole ethical thrust of big business, and in this cause she wielded her accountants like a virtuoso. She had discovered that conglomerates were making components that they themselves did not know about. She had bared ties with repressive regimes, stripped the mask off union kickbacks, and pursued financial contributions to their final resting place.

"By rights, her name should have been poison to any profit-making institution. But her fervor had often produced unlooked-for benefits. She had a keen eye for spotting contract overruns before they snowballed. Twice she had nagged her sponsors into the orderly termination of facilities that, a year later, would have been catastrophically closed by the FDA or the EPA. Then, just about the time that industry was deciding her tactics might pay for themselves, they discovered they could not afford to ignore her."
Regarding Management:
"Upton folded his arms and snorted. 'Just remember, it was you who wanted Arthur in the president's chair. You were gung-ho on bringing in an outsider.'

"In one short sentence, she had defined the chief obstacle to the creation of independent controls — all the way from regulatory agencies to civilian review boards. By the time a man understands the problem, he has become part of it."
Sound familiar? Sure! Can we "out" all of the lifetime, sinecure-seeking-insiders? I don't think so. Those of the tufthunting species artfully conspire to seduce every threatening Roberta Ore Simpson into their cause.
For every Simpson there are hundreds — yea, thousands — of clique/claque sycophants. And they conspire in the dark on moonless nights, or in smoke-filled rooms, dealing
sub rosa
. They contrive conspiratorially when good citizens are trying to get sufficient rest so that they can labor to keep their body and soul and the nation's together. Is it possible that we can scrape the parasitic barnacles off the hull of our Ship of State?
How can we reestablish reverence for the
"threadbare cloak"
of Virtue? Only one way! Heed that given to the prophets of Zion by G-d. Heed Isaiah, Obadiah, and Jeremiah. Wisely fear the wrath of G-d, and weep when you come upon evil. Especially when you recognize it in yourself!
© Frank Maguire
---
The views expressed by RenewAmerica columnists are their own and do not necessarily reflect the position of RenewAmerica or its affiliates.
---